County records show unpaid tax lien on Donnelly's former business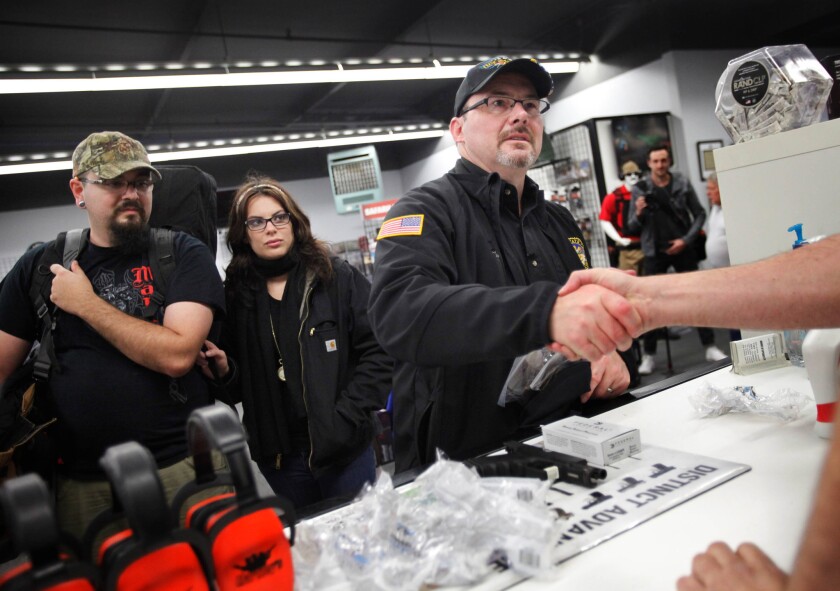 State lawmaker Tim Donnelly, a candidate for governor, has an unpaid tax lien recorded against one of his business ventures, according to public records.
The records, from the San Bernardino County assessor-recorder-clerk, show that Donnelly Plastic Equipment Inc. owes the state of California $2,829. In October of last year, the state recorded a lien on the business, which was dissolved in 2011, according to the county documents.
In a statement, Donnelly, a Republican assemblyman from Twin Peaks, said the lien "has already been paid off and should be lifted."
"California chased many of my customers out of this state," Donnelly said by email. "When I tried to work with the Board of Equalization, they dropped the ball over, and over, and over again. Three years later, they put a lien on my business, which ironically was already out of business."
Donnelly did not say when he paid off the lien.
Jaime Garza, deputy director of external affairs for the Board of Equalization, issued a statement saying that confidentiality laws "prohibit the BOE from commenting specifically about any taxpayer."
"When somebody notifies the BOE about an issue related to their account, the BOE follows up with the taxpayer to resolve the issue and inform them of their options," the statement continued.
Jack Pitney, a government professor at Claremont McKenna College, said that even though the sum in question is relatively small, the existence of the lien is significant, assuming it was rightfully imposed.
"If he can't handle small amounts of money, why should we entrust him to manage" a state budget, he said.
Celeste Greig, a tea party Republican and Donnelly supporter, said she had no trouble believing the state might have imposed the lien improperly or failed to lift it in due time.
"These agencies do make mistakes. It happened to one of my clients," the former business manager said. "Judging him by the lien is ludicrous."
One of the tenets of Donnelly's campaign is the idea that California businesses are stifled, and with them jobs and the promise of the California dream, by "oppressive taxes and regulations."
Donnelly operated his business for more than a dozen years, selling industrial plastic equipment. Records from the California secretary of State indicate it was formed in 1996 and dissolved in April 2011, a few months after he assumed his Assembly seat.
According to Donnelly's Statement of Economic Interest, a public disclosure required of all elected officials, Donnelly Plastic Equipment earned more than $10,000 from just one customer in 2010.
As a member of the Assembly, Donnelly earns a base salary of $95,291 and receives an additional expense allowance of $143 per day.
Donnelly has run into controversy on another of the core issues of his campaign: guns. The tea party favorite was placed on probation for three years after taking a handgun to an airport in January 2012. Donnelly said he had accidentally left it in his briefcase.
The handgun was not registered to him. Donnelly said "he never got around" to registering it.
Times staff writers Seema Mehta and Kim Christensen contributed to this report.
---
For reporting and exclusive analysis from bureau chief John Myers, get our California Politics newsletter.
You may occasionally receive promotional content from the Los Angeles Times.