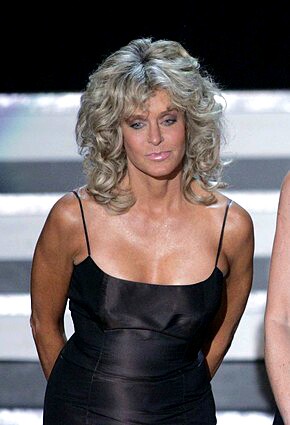 12 Images
Celebrities who got snooped for scoop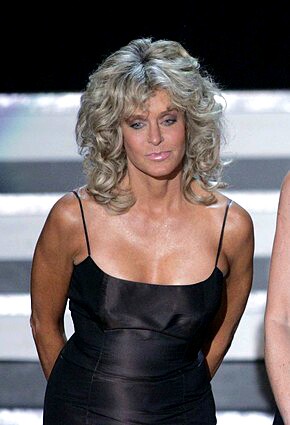 By Stephanie Lysaght and Deborah Netburn, Los Angeles Times staff writers
Both Britney Spears and Farrah Fawcett had their medical records tampered with while undergoing treatment at UCLA Medical Center. And while celebrities today know that fame comes with a degree of exposure, there are some breaches of privacy so inappropriate that they incense even the most attention-craving stars. Read on for some of the most egregious invasions of privacy in recent memory.
(Brian VanderBrug / Los Angeles Times)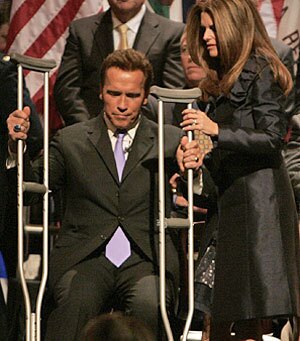 KICKED WHILE DOWN:
The Governator himself,
Arnold Schwarzenegger
, said he was told that there were "people going through your file that had white coats on" every time he left an operating room. Earlier, it was revealed that his wife, Maria Shriver, also had her medical files tampered with.
(Robert Durell / Los Angeles Times)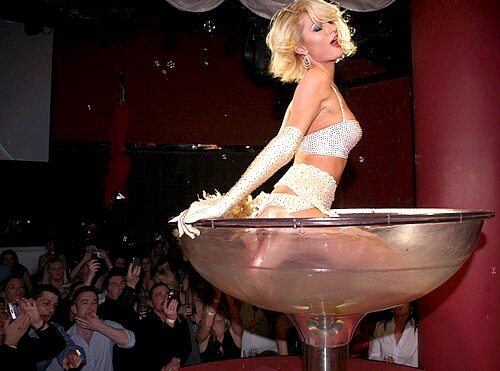 Paris' privacy: Volume One
She documented her entire life on a reality show and she shops at Kitson, where she's sure to be photographed; based on Paris Hilton's behavior, privacy seems like her last priority. Still, a sex tape scandal proved that even for Paris, there's such a thing as too much exposure.
Back when she was 19, Paris and former beau Rick Solomon shot a night-vision sex video. The tape was mysteriously made public, and Paris tried to halt its distribution; in the end, she dropped her lawsuit and accepted a cut of the tape's profits instead.
(Chris Weeks / Associated Press)
Paris' privacy: Volume Two
According to the heiress' publicist, Paris moved in 2004 and left a heap of personal items in a storage locker. When payments were not received for the storage unit, the unit's contents were sold and made public. The publicist added that Paris was "incredibly upset and angry" and felt "victimized" by the exposure of her personal journals and racy photos and videos.
(Kerim Okten / EPA)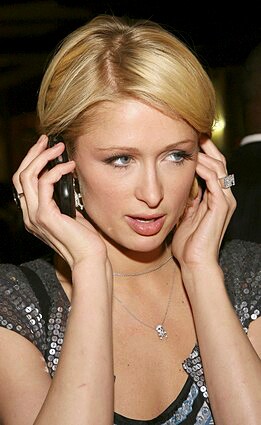 Paris' privacy: Volume Three
But that's not all. Poor Paris was "victimized" once again in 2005 when somebody hacked into her Blackberry and released its juicy contents on the Internet. Paris had contact info for Jay-Z, Robert Shapiro, and everyone in between. And of course, she had a way to reach US Weekly's Ken Baker.
(Ethan Miller / MGM/Mirage)
Hasselhoff eats a burger
One of the most disturbing never-meant-for-public-viewing videos to circulate on the entertainment shows last week was of a drunken, half-naked David Hasselhoff slurring his words and sloppily eating a burger.
The tape was shot by his teenage daughter with the intent to show her father what he looks like when he's drunk. Three months after it was shot, it wound up on national television.
"The tape was never meant to become public, but got into the hands of individuals who are not worthy of mentioning, who maliciously released the tape for their own self purpose," Hasselhoff said in a statement.
(Michael Buckner / Getty Images)
When the hunter becomes the hunted
Duane "Dog" Chapman, star of the A&E reality show "Dog the Bounty Hunter," had a major public relations nightmare on his hand when an audiotape of a conversation he had with his son Tucker was made public.
Chapman, who disapproved of his son's black girlfriend, referred to her by an insulting racial slur over and over again. He must have really angered his son, because he taped the conversation and made it public.
(Lucy Pemoni / Associated Press)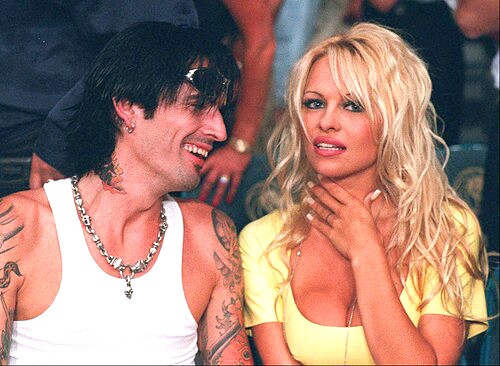 Pam and Tommy: accidental porn stars
Pamela Anderson has never had a particularly wholesome image, but that didn't stop her from making a fuss when one of her sex tapes became available for public consumption.
In 1997, a sex tape from Pam's honeymoon with Tommy Lee was leaked on the Internet. The couple alleged that it had been stolen from their house by a construction worker. The accidental porn stars had unwittingly starred in what became the bestselling porn title in history. Pam and Tommy sued Internet Entertainment Group for selling the video online, and walked away with $740,000 each.
(Lennox McLenndon / Associated Press)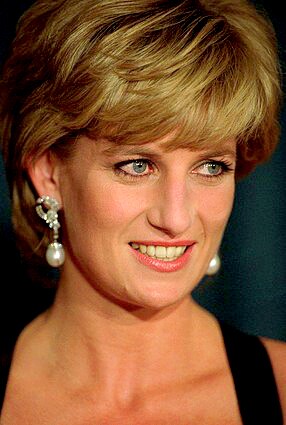 Squidgy-gate
In 1992, a private conversation between Diana, Princess of Wales, and her alleged lover, James Gilbey, were made public — including all the private details like him calling her "Squidgy" 53 times and also telling her repeatedly that he loved her.
Several theories have been put forth on how the media got access to the tapes, but one mentioned at a hearing after the princess' death is that British intelligence was monitoring her phone conversations and deliberately leaked these tapes.
According to the princess' former bodyguard Ken Wharfe, British intelligence often monitored phone conversations of the royal family in the '80s and '90s to protect them from assassination by the IRA.
(Mark Lennihan / Associated Press)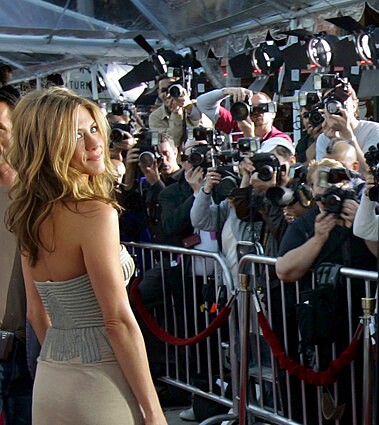 The girl next door … is topless!
Jennifer Aniston has always had that girl-next-door appeal, but in the late '90s, she became the girl-sunbathing-topless-next-door. A paparazzo allegedly hopped Jen's neighbor's fence and snapped some photos of Jen while she soaked up rays in her backyard.
Jen sued Man's World Publications and Crescent Publishing Group when Celebrity Skin (yes, that's really a magazine) printed the photos.
(Ricardo DeAratanha / Los Angeles Times)
The queen of good taste, uncovered
In 1975, Jackie Onassis was sunbathing in the nude on the Greek island of Skorpios — a dangerous thing for a private woman dogged most of her life by press and paparazzi. Still, she can be forgiven for feeling safe, it was her second husband's private island after all.
Unfortunately for her, a paparrazo named Settimio Garritano gained access to the island by posing as a gardener and using a telephoto lens and got close-up shots of the former first lady in the buff. The photos ran in a 1975 issue of Hustler.
(Steve Schapiro / Fahey / Klein Gallery)