Acting LAFD chief now in running for full mayoral appointment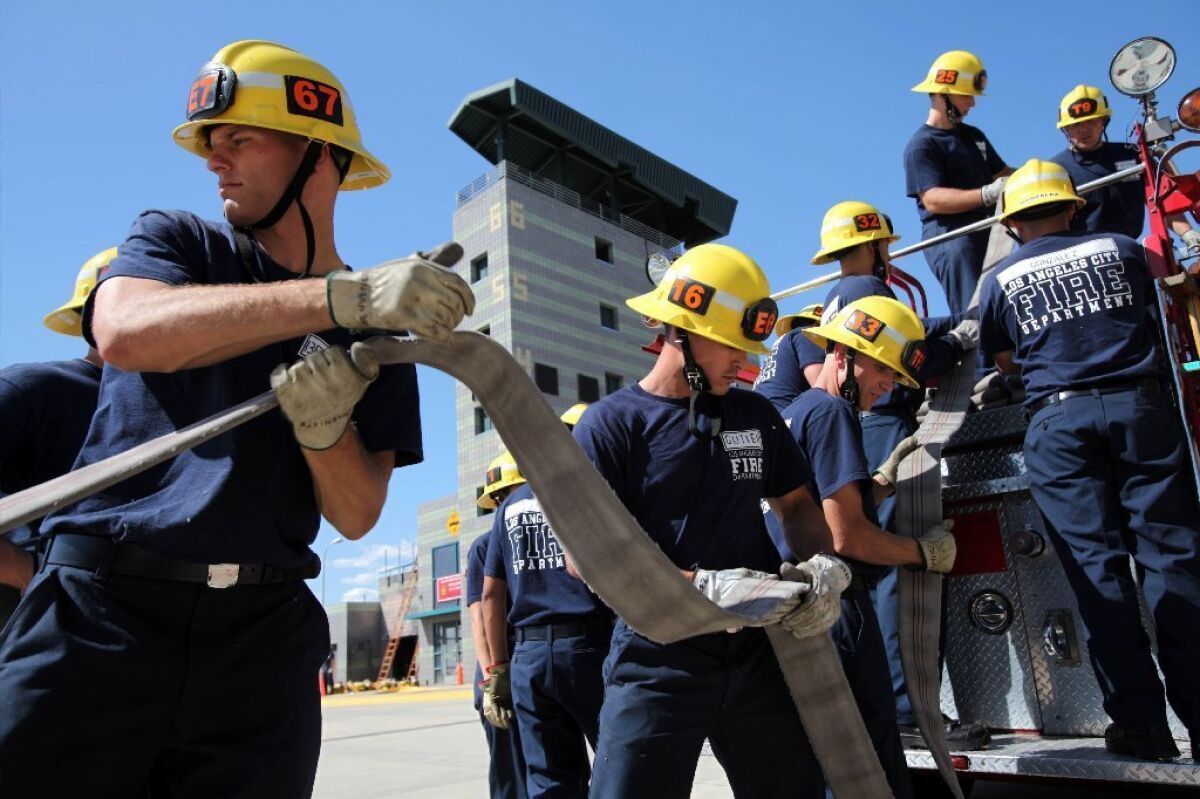 The search for the next head of the Los Angeles Fire Department is underway, with Interim Fire Chief James G. Featherstone among the candidates being interviewed for the top job.
Mayor Eric Garcetti's office has not provided the full list of candidates being considered. An aide said the mayor intends to name the 3,200-member department's next leader this month.
At Tuesday's meeting of the city Fire Commission, Featherstone told The Times he had been interviewed to keep the job. Considering the interim chief for the role marks a change in tack by Garcetti, who described Featherstone as a temporary caretaker when he was appointed last October. At the time, Garcetti promised a nationwide "best-in class" search for the next permanent chief.
Featherstone filled the position when Garcetti pushed the previous chief out of office soon after his election as mayor. His selection broke with a tradition of picking chiefs from within the top ranks of the LAFD. Featherstone served 20 years in the Fire Department, reaching the mid-level rank of captain before leaving in 2007 to head the city's Emergency Management Department.
"It's whatever the mayor decides. I serve at the pleasure of the mayor," said Featherstone, who has held the interim job since Nov. 1. "My thing is every morning I wake up and keep trying to make this department better."
Recent LAFD chiefs have had short tenures, with three moving in and out of the office in the last eight years. The previous chief, Brian Cummings, took an early-retirement package after he failed to restore confidence in his administration following the admission that crucial statistics published by his office and used to build the case for budget cuts were faulty.
Times Staff Writer Michael Finnegan contributed to this report
The stories shaping California
Get up to speed with our Essential California newsletter, sent six days a week.
You may occasionally receive promotional content from the Los Angeles Times.