UCLA finance official arrested on charges of embezzling from the last college he worked for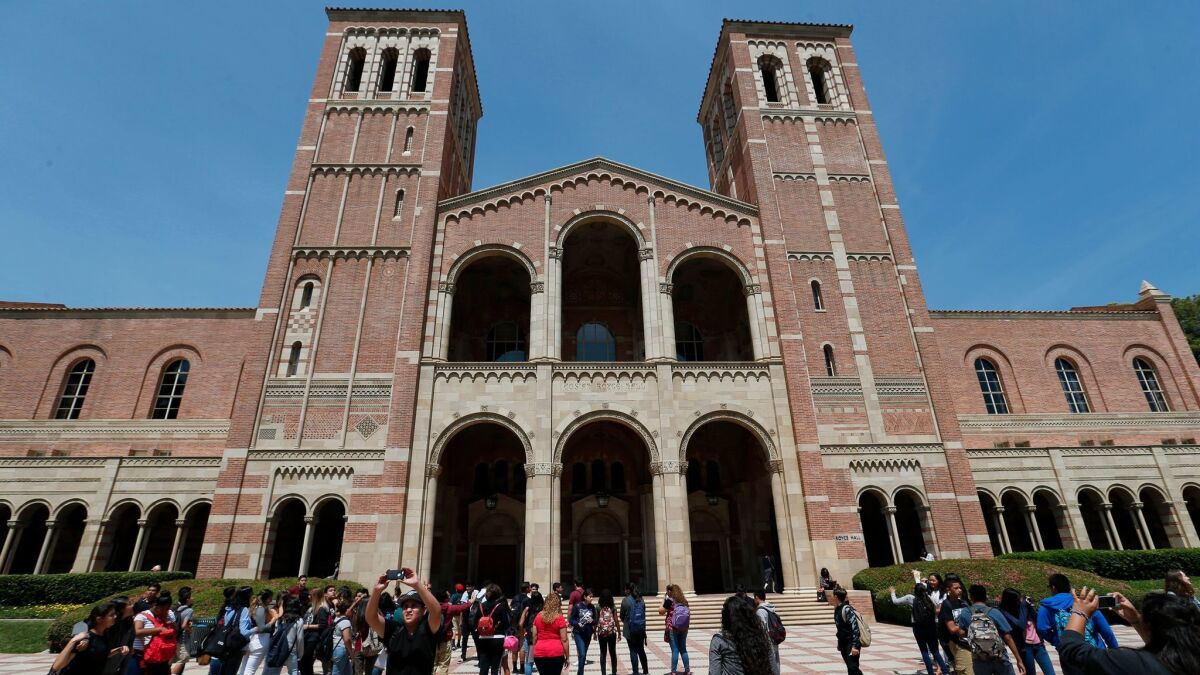 A UCLA finance director was arrested earlier this month and charged with embezzling tens of thousands of dollars from City University of New York when he worked as a finance official there.
Between 2008 and 2012, according to a complaint filed by the U.S. attorney for the southern district of New York, Carmine Marino took a total of $81,000 from a tuition account at CUNY's school of professional studies and transferred it to two separate accounts that only he had control over. After an appearance April 7 in federal court in Manhattan, Marino was released on $50,000 bail.
"We are actively reviewing the charges and intend to vigorously defend against them," his lawyer, David Smith, said.
Marino worked at CUNY's school of professional studies from 2007 until May 2012, and then in the university's City College. In 2013, CUNY fired him after discovering some of the transactions, according to investigators. The complaint said that the university eventually settled with Marino, withdrawing his termination and allowing him to resign instead.
"When misconduct was first discovered by CUNY, the university brought internal charges that resulted in Mr. Marino losing his position," Vice Chancellor for Legal Affairs Jane Sovern said in an email statement. "When an additional improper account was discovered in an audit, the information was referred to law enforcement."
Marino began working for UCLA in September 2014 as a senior director of business and finance services, earning $145,908 a year, according to UCLA spokeswoman Kathryn Kranhold. The university did not know about the allegations when Marino was hired, and he currently is on paid leave while UCLA conducts an internal review of his time at the university, Kranhold said.
The New York state inspector general published a report in November saying CUNY suffered from systemic failures in oversight that made such corruption possible.
"This arrest involving federal fraud and embezzlement charges against a former top university official underscores CUNY's lack of supervision and appropriate controls, which unfortunately has been a consistent theme in my investigation of the CUNY system," New York State Inspector General Catherine Leahy Scott said in a statement.
Reach Sonali Kohli at Sonali.Kohli@latimes.com or on Twitter @Sonali_Kohli.
Times staff writer Teresa Watanabe contributed to this story.
---
The stories shaping California
Get up to speed with our Essential California newsletter, sent six days a week.
You may occasionally receive promotional content from the Los Angeles Times.