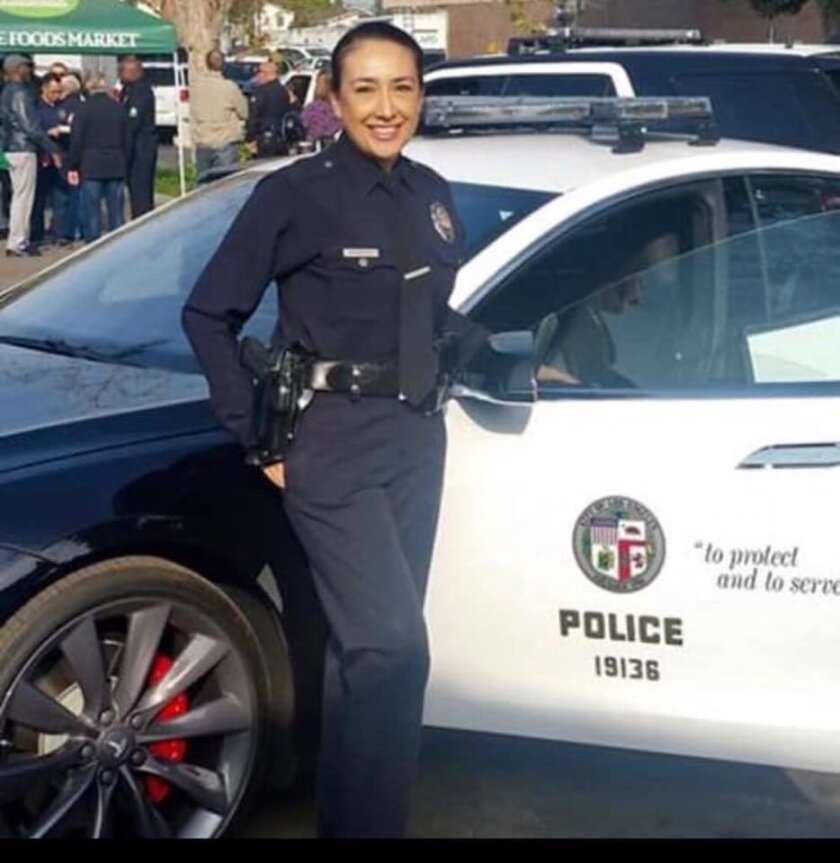 A longtime Los Angeles police officer died after complications in surgery to repair an injury tied to a 2015 traffic collision while on duty, police said Tuesday.
Officer Esmeralda Ramirez, 49, died Sunday, the department's 210th officer to die from an injury received in the line of duty, the Los Angeles Police Department said Tuesday.
Ramirez, a mother of three adult children, joined the department in 2008 and was assigned to the Pacific Division. She worked patrol, community relations and as a detective. Two of her cousins also work as Los Angeles police officers.
Police Chief Michel Moore told the Police Commission on Tuesday that Ramirez received injuries while she was driving a patrol car and another vehicle struck the police vehicle. Moore said he visited Ramirez last week in the hospital.
Family members and friends surrounded Ramirez in her final hours, Moore said, adding, "Obviously, everyone is devastated in the Pacific Division."
Funeral services are pending, Moore said.
---