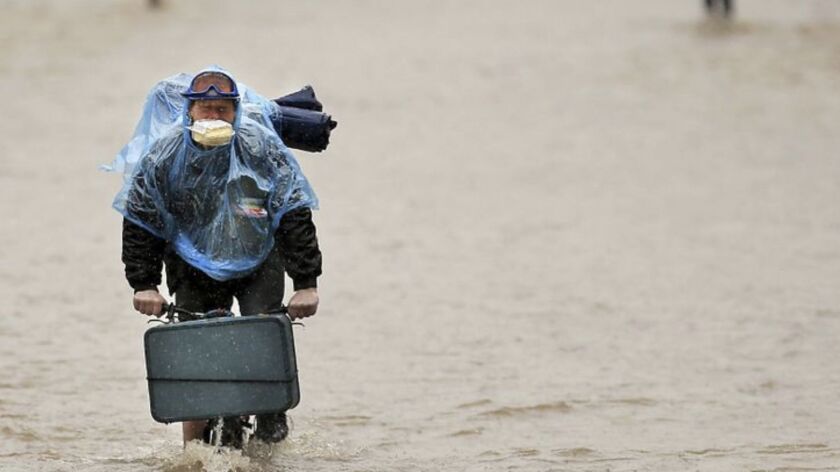 Guerneville in Sonoma County became a virtual island Wednesday as the Russian River experienced the worst flooding in a quarter-century.
The major roads in and out of the community are completely flooded. Officials said those who chose to stay in their homes could be stuck there for days.
Here are some dramatic images:
Rising waters
The river was forecast to exceed flood stage — 32 feet — at 6 p.m. Tuesday. By early Wednesday the river had swollen to 40.5 feet.
Forecasters predict the waterway, which cuts through several Sonoma County communities, will reach its highest level at 46.1 feet — more than 14 feet above flood stage — late Wednesday before slowly receding on Thursday.
A history of flooding
One of the worst floods in Guerneville was in 1995. That year, the river crested at about 48 feet, 16 feet above flood stage. The Times reported then that there were mass rescues: "Many of those forced to flee Guerneville said they were caught off guard by the river's rapid rise…. Some left by small craft, floating past debris as they sought higher ground. Others boarded 2½-ton National Guard transport trucks that drove through the floodwaters. One even hitched a ride on a trash bin floating by."
---