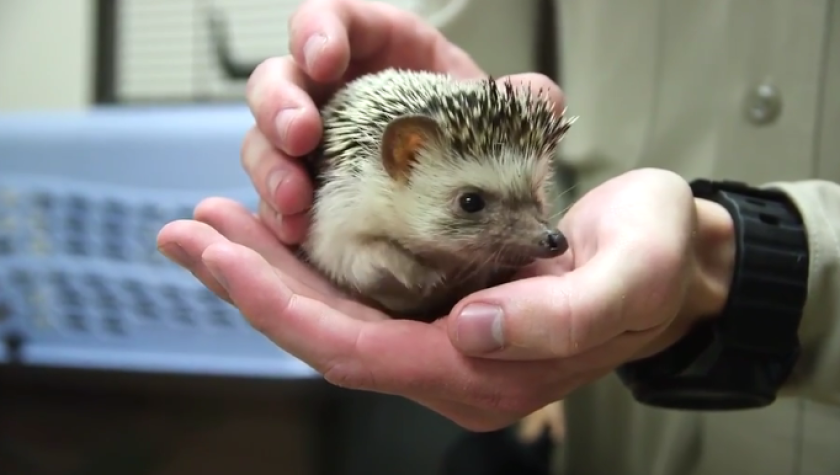 Officials are looking for whoever threw 15 hedgehogs into an Ocean Beach trash can and left the tiny animals to die.
"Hedgehogs are very shy, timid creatures and for someone to tie them up in trash bags and throw them away is unconscionable," said County Animal Services Director Dan DeSousa. "We need the public to step up and say that this is completely wrong and to help us identify the owner."
The department received a call about 10:15 a.m. Thursday from a person who found the animals in the receptacle on Voltaire Street near Froude Street.
When an animal control officer arrived, he found several of the hedgehogs loose in the can and then he noticed that a tied trash bag was moving. More animals were inside the bag, five of which were dead.
A sixth was euthanized at a shelter because it was suffering, DeSousa said.
The surviving animals are being cared for at a shelter until they can be transferred to out-of-state facilities for adoption in places where it is legal to own them. DeSousa said officials will work with organizations that have permits to deal with the animals.
debbi.baker@sduniontribune.com
Baker writes for the San Diego Union-Tribune.
---