Los Angeles hits a milestone: 4 million people and counting
Los Angeles gained 42,470 people from 2016 to 2017.
That might not seem like a lot, but it was enough to push the city's population over the 4-million mark — to 4,041,707, according to a new state report.
The milestone isn't much of a surprise, given that other studies already put the city's population at 4 million. But it's a mark that underscores Los Angeles' place as the dominant population center in California.
The rest of the Top 10:
San Diego: 1,406,318
San Jose: 1,046,079
San Francisco: 874,228
Fresno: 525,832
Sacramento: 493,025
Long Beach: 480,173
Oakland: 426,074
Bakersfield: 383,512
Anaheim: 358,546
Here's a look at L.A.'s path to 4 million people:
1950
Population: 1.9 million
California was in the midst of post-World War II suburbanization. Much of the city was developed before the war, but the 1950s saw vast housing tracts going up in the San Fernando Valley.
Milestones: Los Angeles came out of World War II poised to become an economic powerhouse, thanks in part to defense spending.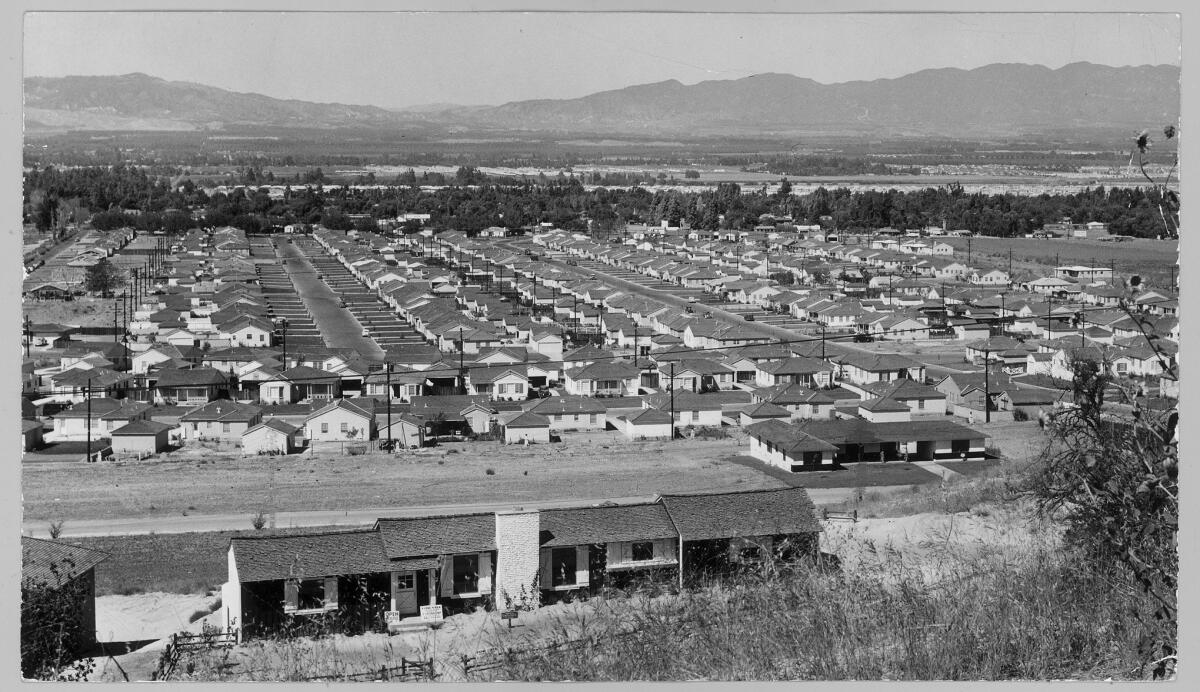 1960
Population: 2.4 million
As the move to more suburban neighborhoods continued, the city's population surged. Signs of decline in the central city, however, were becoming apparent.
Milestones: Disneyland opened in Anaheim, while the Cold War fueled defense spending in Southern California.
1970
Population: 2.8 million
By 1970, downtown L.A. had started to look more vertical, with the rise of skyscrapers the decade before.
Milestones: A freeway system connected Southern California in dramatic ways, and the Manson "family" murders shocked the world.
1980
Population: 2.9 million
The 1980 census found whites made up less than half of the city's residents, making L.A. a majority-minority city. While the shift had been predicted, it was notable. A Times story on the findings noted that "Hispanics" — already 28% of the population — were projected to become the largest single ethnic group in the city by 1984.
Milestones: A new skyline began to form in downtown L.A. and other areas, notably Century City; Tom Bradley was elected the city's first black mayor.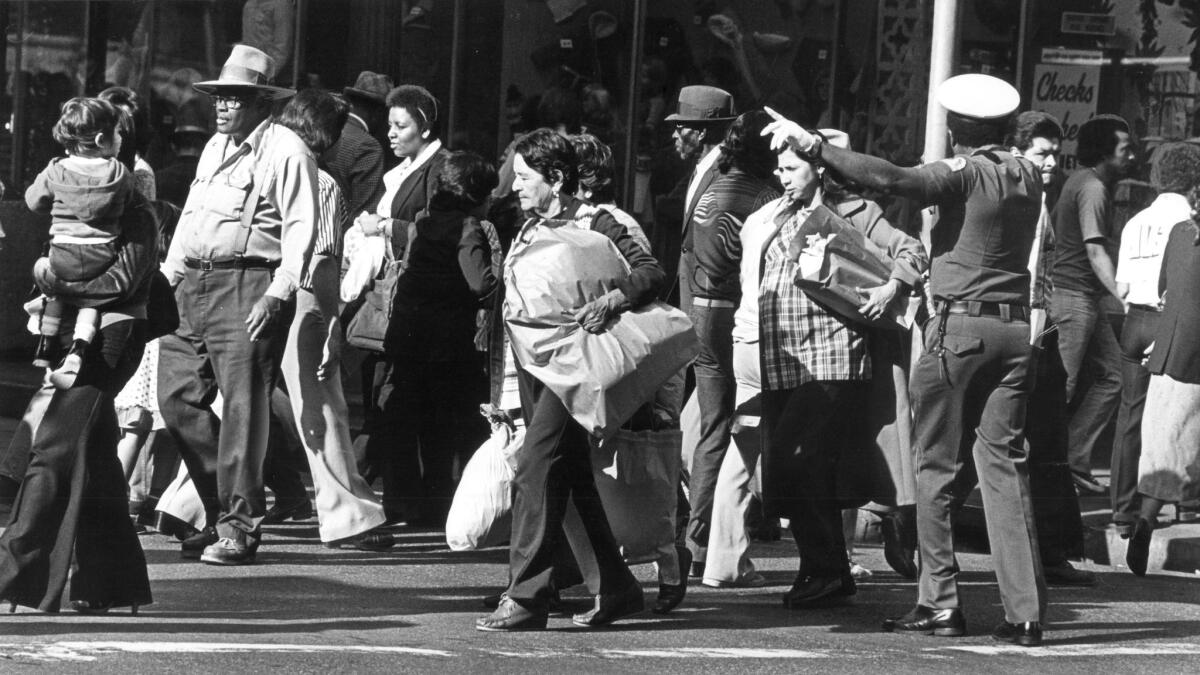 1990
Population: 3.4 million
The 1980s saw a boom that took many experts by surprise. It was fueled by rising Latino and Asian populations, both through immigration and births. By 1991, Latinos were the majority group in L.A.
Milestones: Los Angeles hosted the Olympics in 1984, and the city was riveted by the Lakers' "Showtime" era. L.A. got a gleaming skyline, while income and racial disparities became more evident.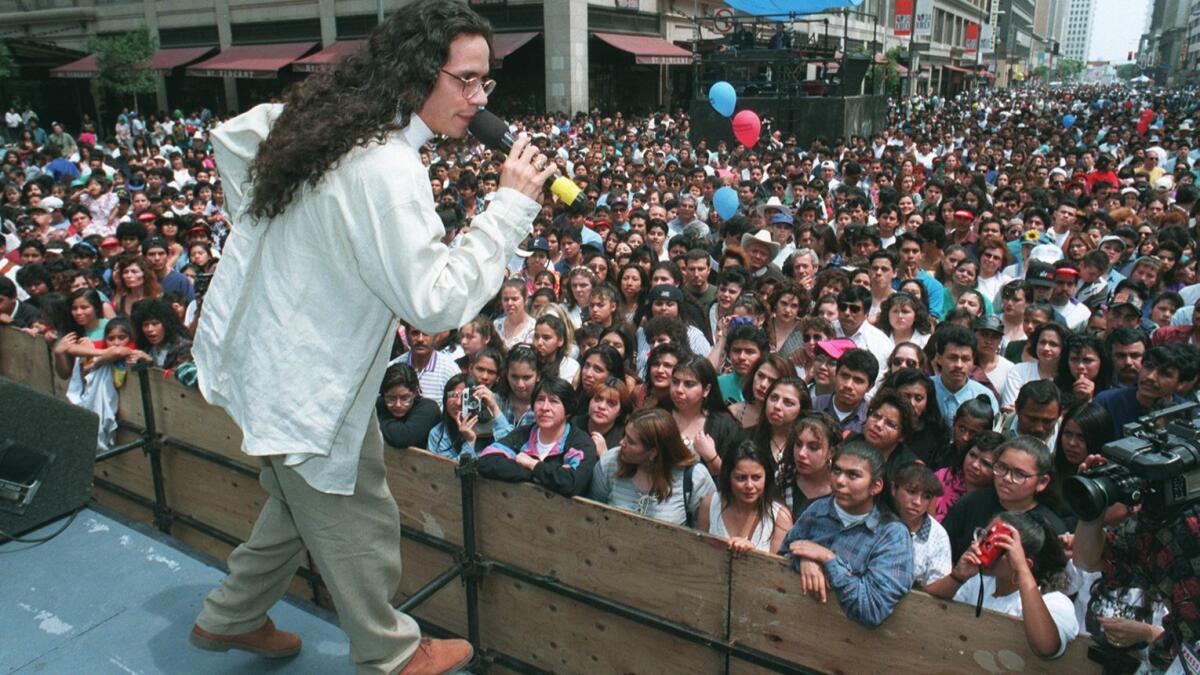 2000
Population: 3.6 million
Growth slowed again in the 1990s, as the region was hit by a severe recession, riots and the Northridge earthquake.
Milestones: Defense downsizing and corporate consolidation sent the city into a tailspin that was worsened by riots and natural disasters.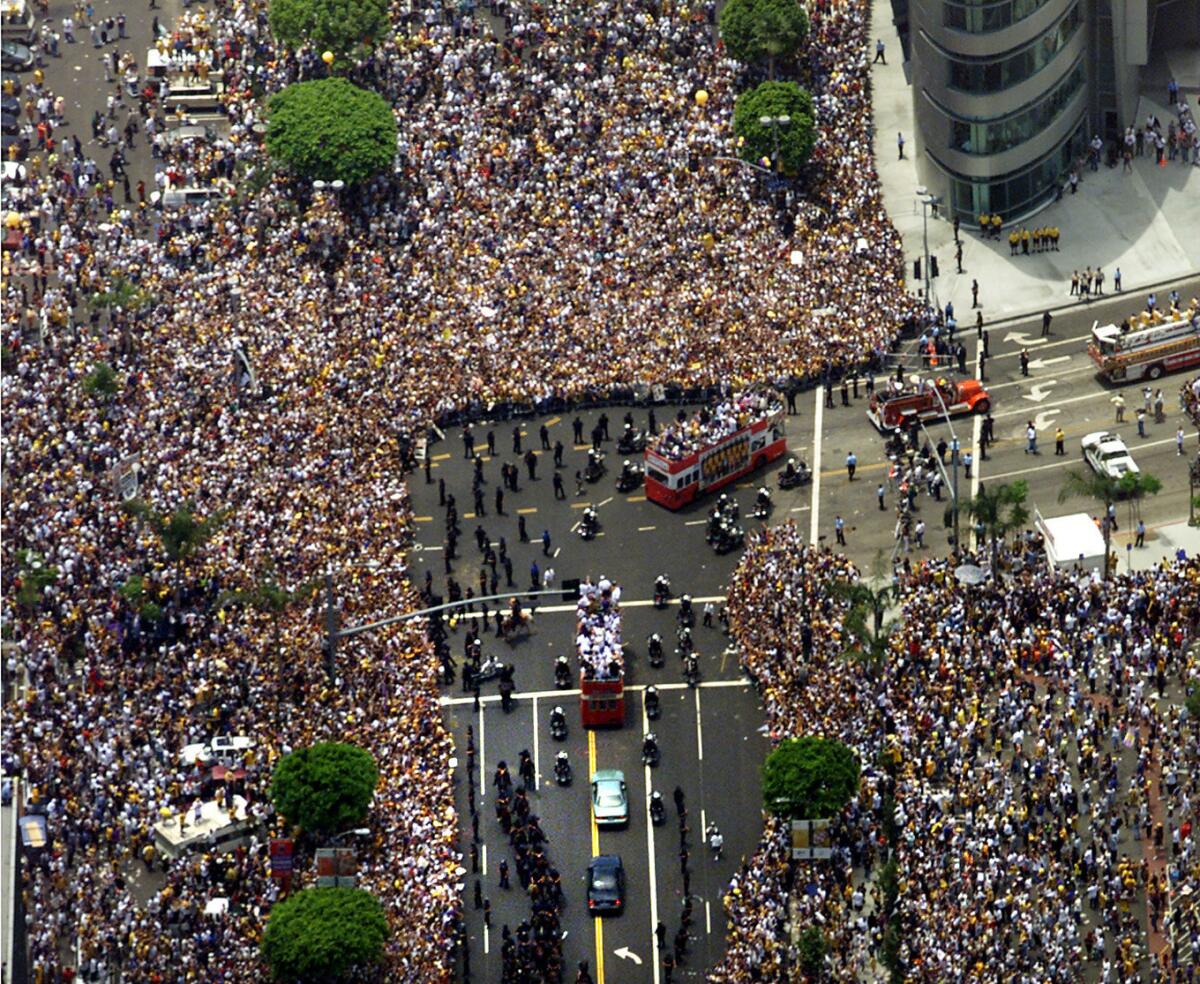 2010
Population: 3.7 million
The most recent full census found modest population growth marked by continued increases in L.A.'s diversity.
Milestones: Gentrification began to take hold in downtown and other areas. Downtown's rebirth is symbolized by the opening of Walt Disney Concert Hall.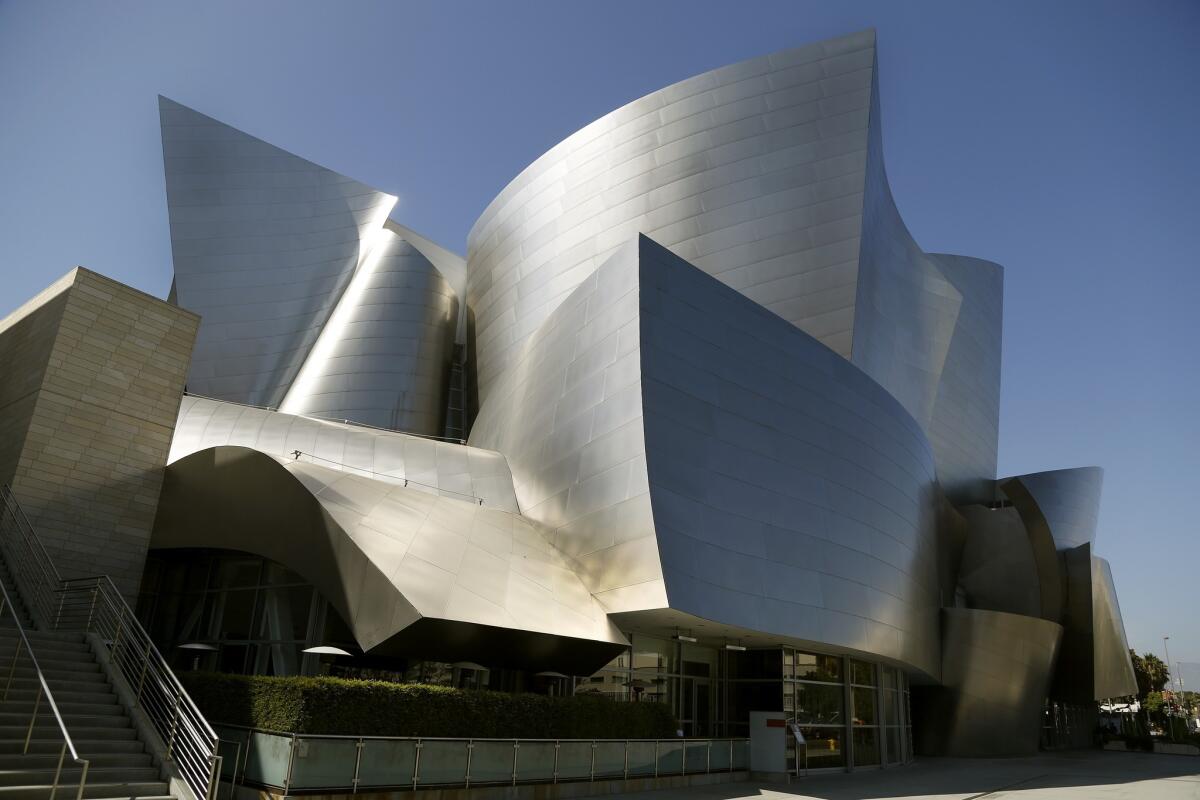 2017
Population: 4 million
The region's population has continued to increase, but a lack of housing is becoming a bigger issue. While L.A. is adding more and denser housing, experts say it's not keeping pace with demand.
Milestones: Downtown's skyline is being reshaped by new skyscrapers, and the L.A. River has become a destination, with restoration and parkland additions.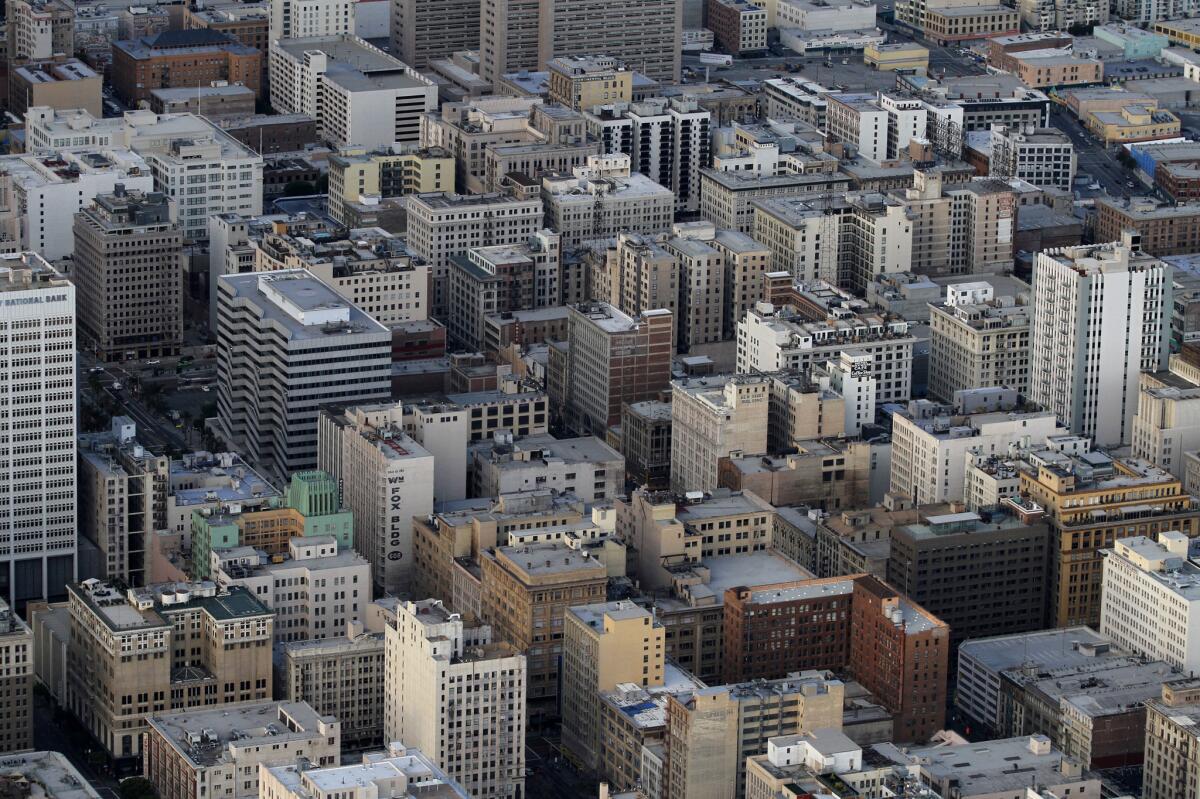 ALSO
How does L.A. celebrate 'La La Land' Day? With aerial dancers, a jazz band and Mayor Garcetti on the keys
Housing construction is on the rise in California, but it's still not enough
As gentrification pushed blacks out of a seaside enclave, some used the Rodney King verdicts as an excuse to push back
---
UPDATES:
11:40 p.m.: This article was updated with a timeline entry for 2017.
This article was originally published at 9:50 a.m.
Sign up for Essential California for news, features and recommendations from the L.A. Times and beyond in your inbox six days a week.
You may occasionally receive promotional content from the Los Angeles Times.