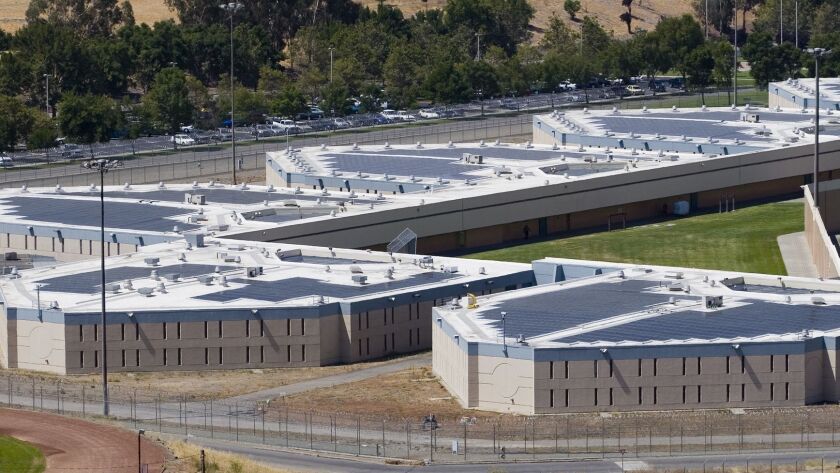 The Constitution protects against cruel and unusual punishment. But in late December, three female inmates filed a class-action lawsuit against Alameda County and the Alameda County Sheriff's Office for violating that right on the basis of sleep deprivation.
This week, a federal judge sided with the women and ordered adjustments to allow for more sleep.
The complaint was filed in the San Francisco/Oakland division of the Northern District of California. It's directed at Santa Rita Jail in Dublin, Calif., the Alameda County facility that houses only women. It includes a pregnant prisoner subclass action and emphasizes the importance of sleep for pregnant women at least 30 times. The text also states that one of the plaintiffs believed she was pregnant at the time of the filing date.
The lead plaintiffs — Tikisha Upshaw, Tyreka Stewart and Andrea Hernandez — said the lights are never turned off, even at night. Lights in common areas are supposed to go out at 11 p.m. and breakfast is supposed to be served between 4 a.m. and 4:30 a.m., but according to the complaint, sheriff's deputies routinely shine flashlights into prisoners' eyes, bang keys and flashlights on metal doors, and distribute medication at 3 a.m. accompanied by disruptive announcements.
Limited sleep is that much more deprived, making it difficult for women to receive five hours of uncompromised sleep, the suit said.
According to the San Francisco Chronicle, San Francisco U.S. District Judge James Donato ended the early morning pill calls, noisy overnight maintenance work and 4 a.m. breakfasts. Lights will turn back on at 5 a.m. on weekdays and 6 a.m. on weekends.
Attorneys for the Sheriff's Office argued that the morning pill calls were necessary for ailments such as diabetes and that the early breakfast hour allowed for enough time to transport inmates from jail to court. A spokesman for the Sheriff's Office said officials will comply with the orders.
The Associated Press contributed to this report.
---