June gloom will give way to triple-digit temperatures by Monday as a heat wave envelopes Southern California over the weekend, forecasters say.
It has been cool in the region so far this month. The average temperature in downtown Los Angeles has been 68 degrees.
But the mercury will begin rising on Friday due to a high-pressure system and weak offshore winds, according to the National Weather Service.
Temperatures should peak at 102 in downtown Los Angeles and 106 in Pasadena on Monday, while coastal areas will see the mid-80s to low 90s, according to Stuart Seto, a weather specialist with the National Weather Service in Oxnard.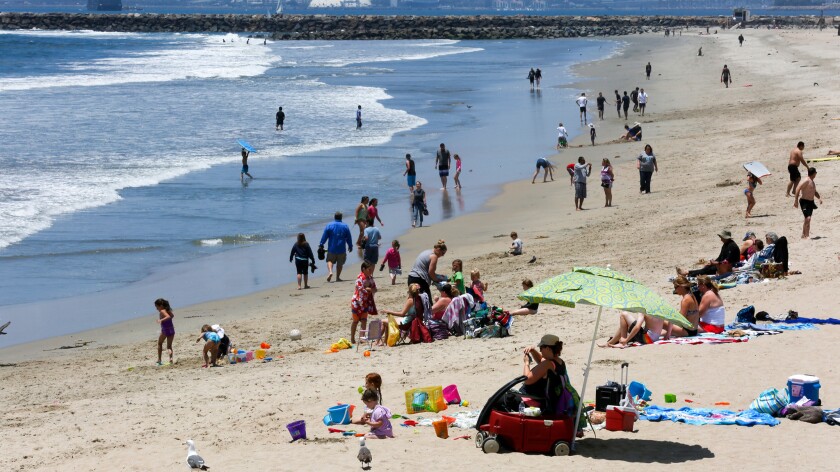 The record high for June occurred in 1973, when the temperature reached 106 downtown.
The heat wave should break on Tuesday when the high-pressure system moves on, with temperatures dipping back into the 90s, Seto said.
Seto said the heat could lead to heightened wildfire risk. "With these kinds of temperatures, we'll have increased concerns," he said.
For California news, follow @byjsong
ALSO
Still waiting for a monster El Niño storm? Forget it
Drought sparks larger wildfires throughout California
---