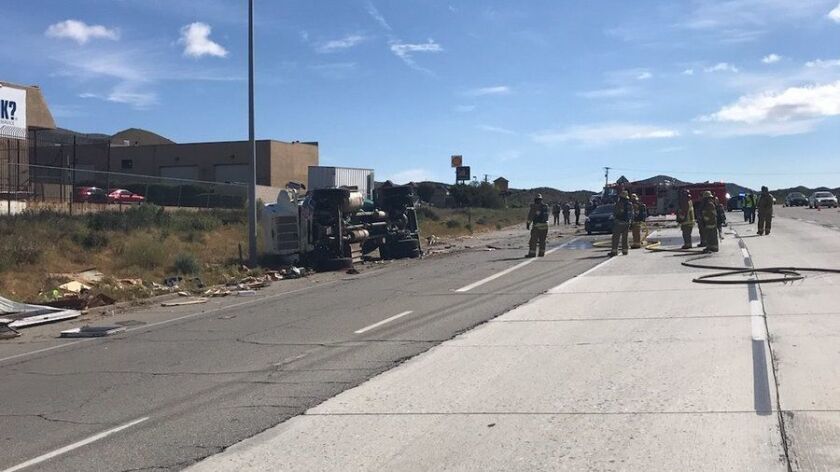 A three-vehicle crash left five people, including a child, injured and briefly closed all southbound lanes of the 14 Freeway in Acton, authorities said Tuesday morning.
The crash, which happened near Crown Valley Road just after 9 a.m., involved an RV that was severely damaged, a propane tanker that overturned and a small car, said Brian Stevens, a fire specialist and spokesman for the Los Angeles County Fire Department.
Businesses within 500 feet of the crash were evacuated because of a leak coming from the propane tank, which held 2,600 pounds per square inch of propane, Stevens said.
It's unclear how the crash happened, but four passengers, including one child, were critically injured. The child and their mother were transported by helicopter to a local trauma center.
The L.A. County Fire Department's hazardous materials team is at the scene helping officials come up with a plan to offload the propane from the tanker safely, Stevens said.
As of about 11:30 a.m., one southbound lane of the freeway reopened, but will be closed again to remove the tanker, Stevens said. The California Highway Patrol said the remaining lanes would likely be closed for about four hours.
alejandra.reyesvelarde@latimes.com
Twitter: @r_valejandra
---