Aspiring actor dies in suicide streamed on Facebook, days after he was arrested in alleged sex crime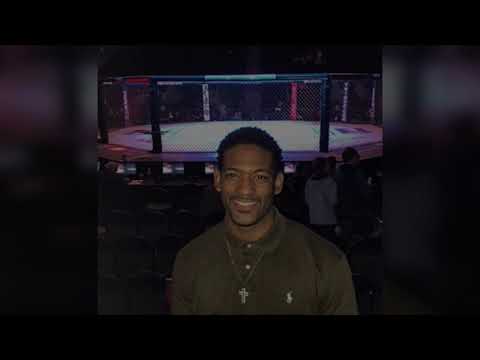 Police tried to reach Frederick Jay Bowdy, but he had already killed himself in his car in North Hollywood. (Jan. 25, 2017)
An aspiring actor from Texas killed himself Monday in North Hollywood while broadcasting on Facebook's livestream, and authorities said the suicide occurred days after he was arrested on suspicion of sexual assault.
The man, identified by the coroner's office as Frederick Jay Bowdy, told followers watching via livestream that he was going to commit suicide, prompting an out-of-state family member to call the Los Angeles Police Department about 5:30 a.m., according to Sgt. Tiffany Ljubetic.
Police tried to reach Bowdy, who was in a car near Cumpston Street and Fulcher Avenue, but he killed himself before officers made contact with him, Ljubetic said. He was 33 years old.
Users on Facebook who viewed the video expressed shock and sadness, and some wondered if it was a hoax since Bowdy was an actor. The video was later removed by Facebook, according to the company.
The Los Angeles County coroner's office was expected to rule on the cause of death this week, but Lt. Larry Dietz confirmed Bowdy's death appeared to be a suicide.
Bowdy was arrested Thursday morning in Santa Clarita on suspicion of sexual assault. He was released Friday after posting $100,000 bail, according to Los Angeles County Sheriff's Sgt. Janice Banks.
Bowdy was a recent transplant to Southern California from Texas, where he had worked as a teacher and coach in the Fort Worth area. He also owned a semi-professional basketball team in Fort Worth.
According to a biography issued by the team, Bowdy graduated from the University of West Georgia before earning a master's degree in education from University of Texas in Arlington.
Bowdy appeared to be building an acting career, landing roles in the 2016 film "Prepper." He also worked at the Hollywood Men, an exotic dance revue in Hollywood, and performed under the name "Houston."
In a video posted to his official Facebook page, he discussed some of the challenges he faced growing up. He raised two children while attending college and later fathered four more kids, he said.
He showed promise as a basketball player but said he was sidelined by injuries that prevented him from accepting an opportunity to play in Egypt. When he was offered a role in a short film, he became more interested in acting, he explained.
"I love doing something I feel like I can be successful at," he said.
Twitter: @MattHjourno
MORE LOCAL NEWS
Police search for young woman last seen in Hollywood Hills
California's stormy winter sets snowfall record for Mammoth resorts — over 20 feet in one month
Founder of WorldStarHipHop dies at San Diego massage parlor
Artist responsible for 'Hollyweed' prank strikes again. This time against Trump
Sign up for Essential California for news, features and recommendations from the L.A. Times and beyond in your inbox six days a week.
You may occasionally receive promotional content from the Los Angeles Times.