Airbnb strikes deal with L.A. to collect millions in lodging taxes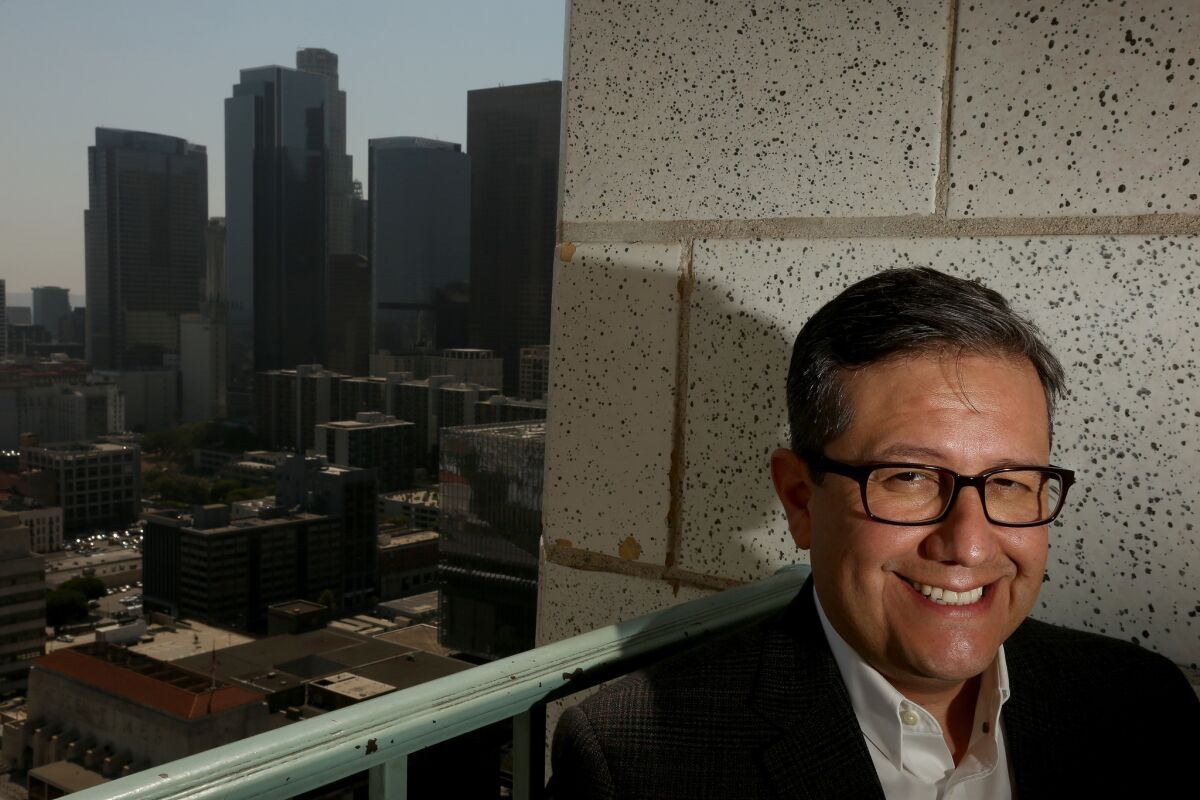 Under a newly announced deal with Los Angeles city officials, Airbnb will soon start collecting lodging taxes from rental hosts, providing millions of dollars in revenue to the city annually.
Angelenos who rent out rooms or whole homes for short stays are already supposed to pay the same kind of lodging taxes as hotels, but L.A. tax officials have struggled to track down hosts and make sure they pay.
Now Airbnb, one of many websites that help people rent out their homes to travelers, will facilitate that process by collecting the taxes and handing them over to the city of Los Angeles.
The deal, which was worked out with city budget and tax officials, would go into effect in August. Los Angeles had been banking on more than $5 million in tax revenue from such rentals for the budget year that began in July — money that would help pay for homeless programs.
"The hosts are required to pay that tax," said City Administrative Officer Miguel Santana, L.A.'s top budget official. "We're simply creating a mechanism to facilitate that."
Airbnb praised the move, saying it would help Angelenos and ensure that the city shared in the economic benefits of such rentals. "Our community of hosts wants to pay their fair share and we want to help," John Choi, Airbnb public policy manager for Southern California, said in a written statement Monday.
Santana cautioned that the agreement does not legalize short-term rentals. Despite the booming popularity of such rentals, it is currently illegal to rent out a home for less than 30 days at a time in much of Los Angeles, according to planning officials. L.A. is now mulling a new law that would legalize and regulate such rentals, restricting the number of days that a room or home can be offered to travelers and requiring hosts to register with the city.
"There is going to be a lot of debate about how this industry is regulated," Santana said. "We just want to make sure that while that conversation is taking place, the city is not missing out on millions of dollars in revenues."
Critics of the industry were nonetheless alarmed by the announcement. Keep Neighborhoods First co-founder Judith Goldman, whose group has raised concerns about "commercialized" rentals, said it would "validate illegal activity by Airbnb."
Last year, city lawmakers opted to hold off on negotiating a tax deal with Airbnb, despite the fact that Mayor Eric Garcetti had already included $5 million from such an agreement in the city budget. At the time, Councilman Paul Koretz said he was worried about legitimizing what he dubbed the "cheating economy" before regulations were in place.
This year, however, the council approved budget recommendations that called on finance officials to finalize negotiations with Airbnb and similar websites to collect the 14% tourist tax.
The city had once again included $5 million from such taxes from rental hosts in its annual budget. Airbnb has estimated that collecting such taxes from its hosts could have yielded more than $20 million for Los Angeles last year.
City Councilman Mike Bonin said he was glad to see the agreement, but "reasonable regulations" were still urgently needed.
"We need to let our regulations dictate how much revenue we receive, and not let potential revenue dictate what sort of regulations we craft," Bonin said in an emailed statement.
The roiling debate over L.A.'s proposed law has pitted rental hosts who rely on the flourishing business against housing and neighborhood activists who argue that it has worsened the housing crisis.
Under the proposal, rental hosts could be fined for flouting the rules, and online platforms such as Airbnb could also face fines if they advertise unregistered rentals. That could set up the city for a legal battle with the rental giant: Airbnb recently sued its hometown of San Francisco, seeking to block similar rules.
Santana said that the tax agreement with Airbnb can be amended or revoked as soon as the city adopts any new regulations
The agreement includes a mechanism for the city to audit the tax payments. And the city is not prohibited from pursuing hosts for lodging taxes they failed to pay in the past, according to a report released by his office Monday.
Airbnb has reached similar agreements with other cities across the country to collect the required taxes from its hosts. Los Angeles is also seeking to strike such agreements with other online rental platforms.
Twitter: @LATimesEmily
ALSO
Are Airbnb hosts in greater danger of identity theft?
Popularity of Airbnb, Uber surges among American summer travelers
Airbnb's legal argument: Don't hold us accountable for the actions of our hosts
---
UPDATES:
4:47 p.m.: This article was updated with additional reactions.
12:38 p.m.: This article was updated with comment from City Councilman Mike Bonin.
This article was originally published at 12:15 p.m.
The stories shaping California
Get up to speed with our Essential California newsletter, sent six days a week.
You may occasionally receive promotional content from the Los Angeles Times.