Report of flame from engine of American Airlines jet delays San Jose departure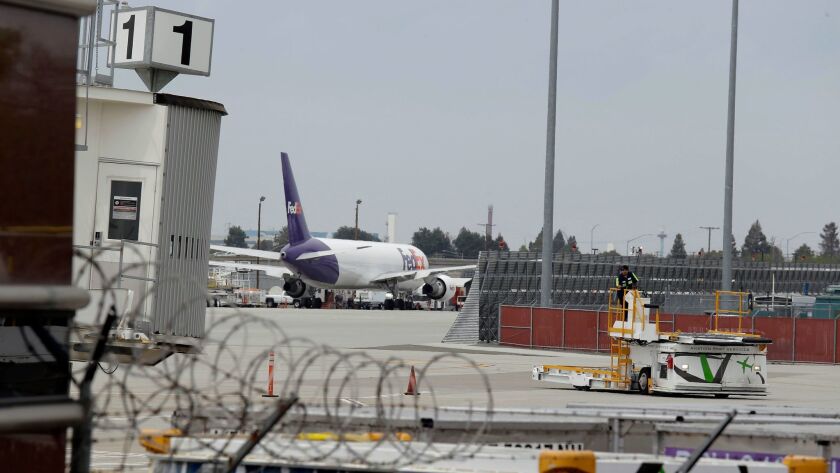 An American Airlines flight from San Jose to Dallas was temporarily delayed Friday morning after a flight crew on another aircraft reported seeing flames from one of the jetliner's engines.
The Boeing 737-800 twin-engine plane was on the runway preparing to take off when a pilot on a Delta Air Lines flight lined up behind the American Airlines jet alerted air traffic controllers to a possible problem.
Pilot reports seeing flames coming from American Airlines Flight 1318.
According to airport radio traffic recordings, the Delta pilot first attempted to alert the American jet: "This is Delta right behind you. Looks like you got flame in your right engine, your No. 2 engine."
An air traffic controller repeated, "American 1318, be advised the aircraft behind you reports you have a flame coming out of one of your engines. Delta 2988 transmit to American and tell them which engine it is."
The Delta pilot continued, "You have flame coming out the back. That's not normal. I don't know what your indications are inside but, uh, it looks like you have a flame. I don't know what's going to happen if you push to thrust but you might want to take a peek at this, see what you got going on the inside."
"It's not a big flame, guys, but obviously you got some residual fuel and right now it's starting to peter out a little bit. I've been on the 7-fleet for 11-plus years, I've never seen anything like that," the Delta pilot said, referring to the Boeing 700-series aircraft.
The American Airlines pilot thanked the Delta pilot for the alert and said his plane's instruments didn't show anything out of the ordinary. But the jet did return to the gate for further inspection.
At the gate, an emergency crew also didn't detect any evidence of smoke or fire.
"The aircraft went back to the gate, they did a test of the engine itself, and the flight departed on that same aircraft," said Ross Feinstein, an American Airlines spokesman.
The flight was delayed about 90 minutes and took off just before 8 a.m. It was expected to arrive in Dallas about 11 a.m. Pacific time.
For breaking California news, follow @JosephSerna on Twitter.
---
The stories shaping California
Get up to speed with our Essential California newsletter, sent six days a week.
You may occasionally receive promotional content from the Los Angeles Times.