Tornado, flooding, fatalities and a piles of snow as California deluge continues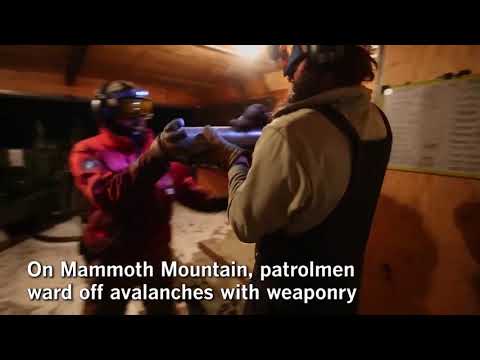 Hundreds of people were evacuated from their homes as rivers overflowed their banks.
Weeks of pounding rain and snow have increased the Sierra Nevada snowpack — a key source of water for California — to 158% of normal, officials said Wednesday.
The weather situation was more dire to the north, however, as heavy rain and snow in the Sierra Nevada and rain in the San Francisco Bay Area continued to raise river levels and a weak tornado touched down early Wednesday near Sacramento.
According to the weather service, the tornado struck the community of South Natomas just after midnight and left a clear track of damage about a half-mile long in its wake. The twister shredded tree branches and dislodged a few awnings and shingles, forecasters said. No injuries were reported.
Thousands of people were forced to flee their homes due to flooding near rivers, and some homes were damaged. At least four deaths have been attributed to the storms.
The second of three successive storms expected to hit Southern California this week drenched Los Angeles early Wednesday.
Southern California forecasters predicted that Wednesday's storm would dump just a quarter-inch to three-quarters of an inch of rain in Los Angeles, posing little risk of mudslides in recent burn areas.
The rain caused a concrete patio at a home in the Hollywood Hills to teeter, prompting officials to close Laurel Canyon Boulevard at Kirkwood Drive.
A much colder storm expected to hit the area Thursday and Friday could cause larger problems, however. Weather service forecasters said that snow levels could drop to as low as 3,500 feet and that winter driving conditions could slow or stop traffic on Interstate 5 along the Grapevine and other mountain passes.
"That's not unusual for this time of year," said Tom Fisher, weather specialist for the National Weather Service in Oxnard. "This is more seasonal. What's happening in the Bay Area is unusual."
On Wednesday, Northern California was still reeling from a major storm that inundated rivers, flooded parts of Napa Valley wine country, and blanketed the frigid Sierra Nevada with heavy snow.
Although the precipitation was expected to decrease on Wednesday, the risk of flooding was expected to last through Thursday as runoff continued to swell rivers.
Some 3,000 Sonoma County residents were placed under an evacuation advisory as the Russian River continued to rise. Officials red-tagged seven homes, ordering residents out, when a rain-soaked embankment came crashing down.
Late Tuesday, people were briefly evacuated from homes and businesses in the North Bay town of San Anselmo after a nearby creek overflowed its banks.
The Corte Madera Creek rose about one foot over its flood stage in Ross Valley, according to the Marin County Sheriff's Office. Police in San Anselmo said the creek reached about 8 inches above flood stage.
Flood sirens blared in San Anselmo, Fairfax and Ross Valley, about 20 miles north of San Francisco, and officials asked residents to seek higher ground.
Roads in downtown San Anselmo were shut down, but just before 9 p.m., officials lifted the evacuation order.
Since the storms began on Friday, roughly 350 billion gallons of water have poured into the state's largest reservoirs, according to the East Bay Times.
Times staff writer Matt Hamilton contributed to this report.
For more California news follow me on Twitter: @sarahparvini
ALSO
California winter storm live updates
Unrelenting rain and snow hammer Northern California; death toll rises
With snow piling up in the Sierra, what will it take to end California's drought?
---
UPDATES:
2:20 p.m.: This post was updated with officials reporting on the increase in the Sierra snowpack, updates on weather conditions in Sacramento and Bay Area, and evacuations near Northern California rivers. It was also updated with news of an unstable Hollywood Hills patio that forced a road closure.
Sign up for Essential California for news, features and recommendations from the L.A. Times and beyond in your inbox six days a week.
You may occasionally receive promotional content from the Los Angeles Times.