Kohl's can be sued for alleged false discount claims, court says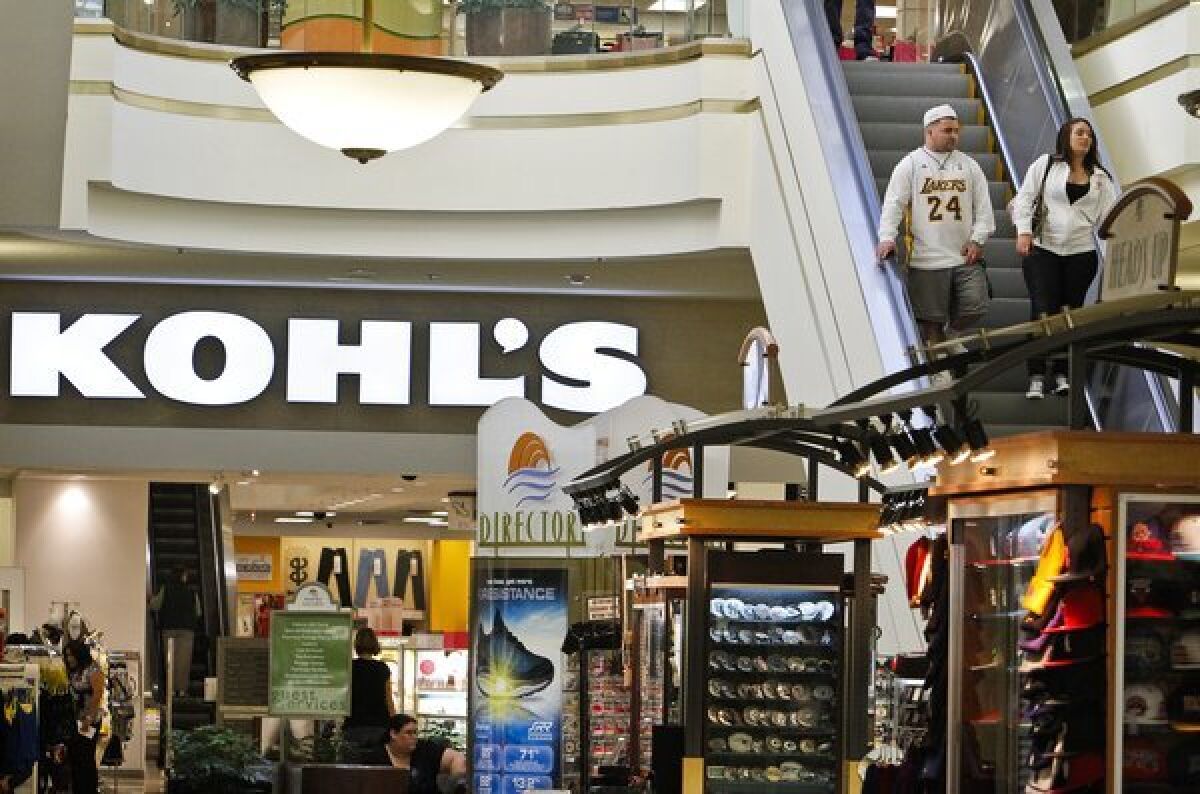 SAN FRANCISCO -- California retailers may be liable for large money awards if they falsely advertise that their products are on sale.
A federal appeals court Tuesday revived a potential class-action lawsuit against Kohl's Department Stores for allegedly misstating in advertising that items had been marked down.
The U.S. 9th Circuit Court of Appeals said California consumer laws permit such lawsuits if the customer would not have made the purchase but for the perceived bargain.
"Price advertisements matter," Judge Stephen Reinhardt wrote for a three-judge panel. "When a consumer purchases merchandise on the basis of false price information, and when the consumer alleges that he would not have made the purchase but for the misrepresentation, he has standing to sue."
Antonio S. Hinojos filed the lawsuit, alleging he would not have made several purchases at Kohl's if he had known the prices did not represent actual markdowns.
Hinojos said he purchased Samsonite luggage that was advertised as 50% off its "original" price of $299.99, Chaps Solid Pique polo shirts that were marked down 39% from their "original" price of $36 and other items that were advertised as being substantially reduced in price.
His lawsuit, intended to be certified as a class action, was dismissed by a lower court. The district judge said that Hinojos did not have the right, or standing, to sue because he had not lost money as a result of the allegedly false advertising.
In overturning that decision, the 9th Circuit relied on a previous California Supreme Court ruling that said consumers lose money if they buy a product only because it was falsely advertised as made in the U.S.
ALSO:Garcetti makes final campaign push 'like I'm 20 points behind'
Robbers arrested after pocket-dialing 911 during crime, police say
Sacramento-area girl killed when men walk up to front door and shoot
Twitter:@mauradolanmaura.dolan@latimes.com
---
The stories shaping California
Get up to speed with our Essential California newsletter, sent six days a week.
You may occasionally receive promotional content from the Los Angeles Times.