L.A. County can shut down restaurants. So why not polluters, supervisors ask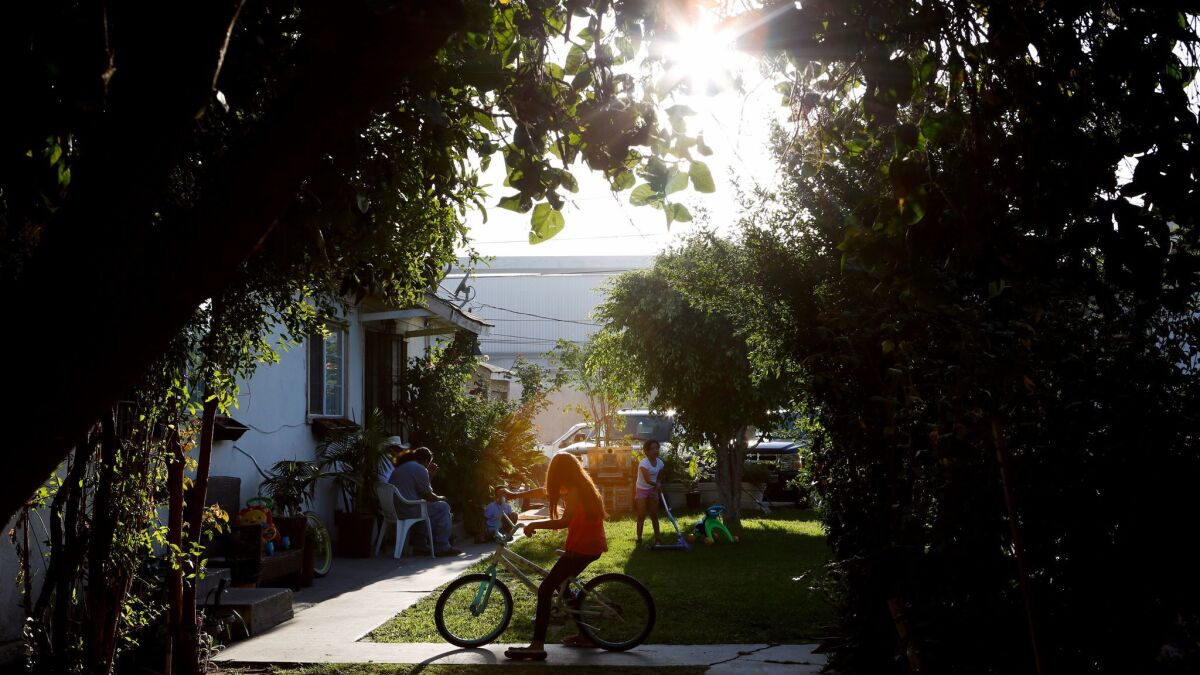 Los Angeles County health officials can shut down restaurants when they rack up health code violations, but they can't stop polluters when toxic emissions threaten residents.
County supervisors want to change that. They approved a motion Tuesday seeking more enforcement teeth for the Department of Public Health, including the power to order the closure of facilities emitting harmful chemicals into the air.
The motion by supervisors Janice Hahn and Kathryn Barger says the health department has the authority under state law "to assess, investigate, and shut down restaurants or food facilities when they present a serious public health hazard" and "should be given similar authority to prevent chemicals from poisoning our communities."
The move comes in response to frustrations in Paramount and other southeast L.A. County communities where health officials and air quality regulators have struggled to curb emissions from metal-processing plants after detecting high levels of Chromium-6 and other dangerous pollutants.
Since last fall, the Department of Public Health has sent seven directives to metal-processing plants in Paramount and Long Beach emitting the cancer-causing Chromium-6 but could not order the facilities to shut down because it "does not have the regulatory authority to limit or stop these companies from continuing to release hazardous substances into the surrounding neighborhoods," according to the motion.
The Board of Supervisors directed county lawyers to work with health authorities, fire officials and other departments to determine whether they can use such directives to shut down polluters or take other steps to strengthen its enforcement powers, giving them 90 days to report back.
The region's air quality regulators had identified a similar gap in their enforcement authority that tied their hands for months in Paramount after they detected Chromium-6 at levels up to 350 times normal in the fall of 2016, and before that, in Boyle Heights and other southeast L.A. communities contaminated by lead emissions from the now-shuttered battery recycler Exide Technologies.
Under recent legislation approved by California lawmakers, the South Coast Air Quality Management District and other local pollution control agencies will, starting Jan. 1, have new powers to issue immediate orders to stop polluting operations when they pose an "imminent and substantial" danger to public health.
It is unclear whether the enforcement authority sought by the county would require legislation. A health department spokesperson said the county "will assess existing authorities and how they might be strengthened."
---
The stories shaping California
Get up to speed with our Essential California newsletter, sent six days a week.
You may occasionally receive promotional content from the Los Angeles Times.