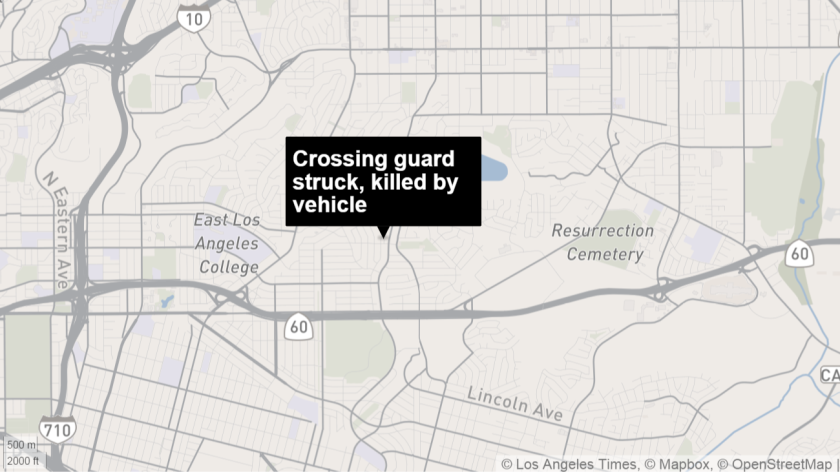 A crossing guard died Tuesday afternoon after he was struck by a vehicle in Monterey Park, authorities said.
The man -- whose name was not released -- was hit by a convertible at the intersection of South Garfield Avenue and Elmgate Street, said California Highway Patrol Officer Patrick Kimball. He died at the scene.
The accident occurred about 3:45 p.m., the CHP said. It was unclear if the man was in a crosswalk.
The driver remained at the scene and cooperated with investigators, according to the Monterey Park Police Department.
This story will be updated as more information becomes available.
For breaking news in California, follow @MattHjourno.
---