Teen kidnap suspect DiMaggio died of gunshot wounds, coroner says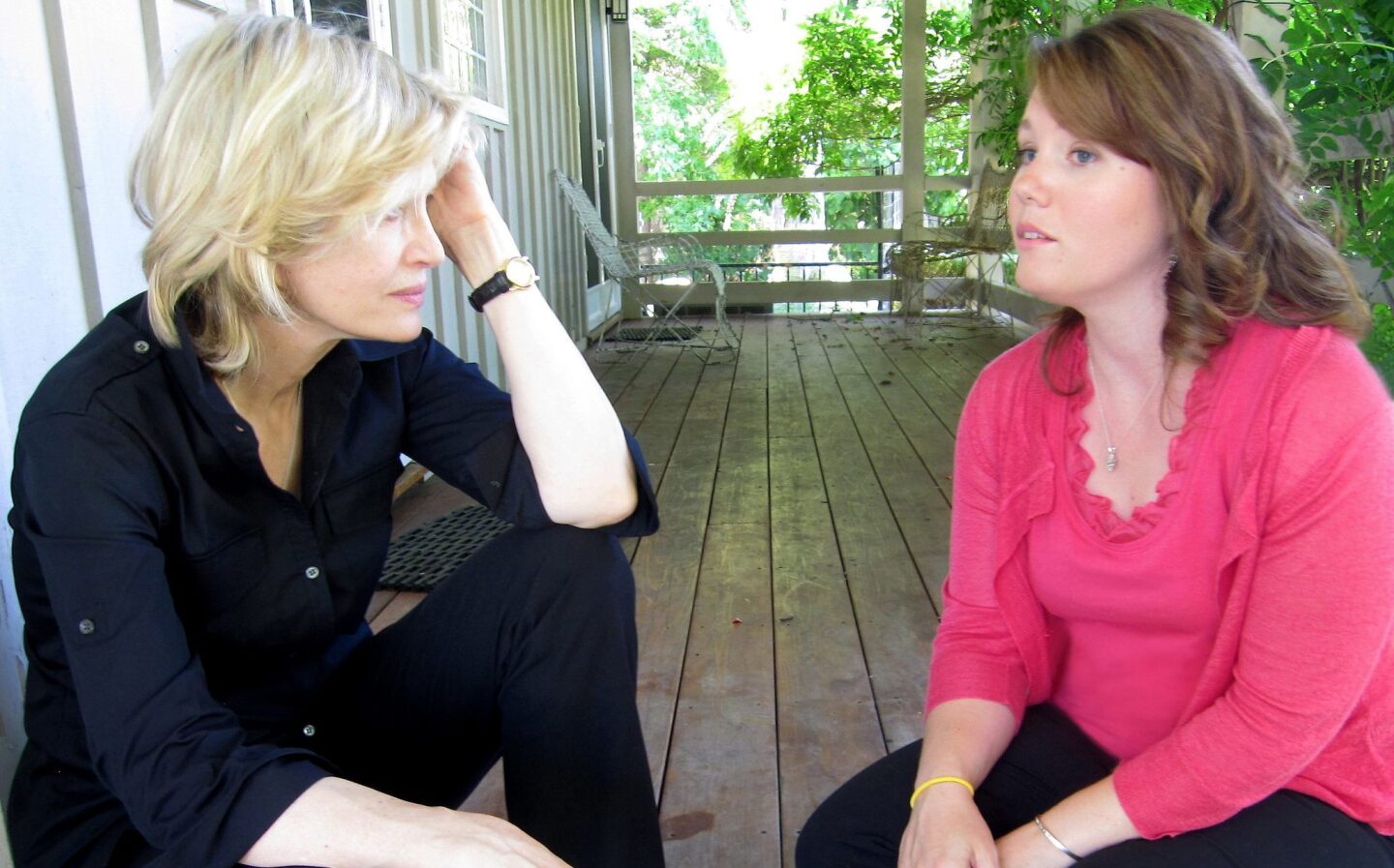 Jaycee Dugard, right, talks to ABC's Diane Sawyer in her first interview since being discovered and freed on Aug. 26, 2009. She was abducted in South Lake Tahoe, Calif., in 1991
(ABC)
Family photo of Jaycee Dugard, who went missing in 1991.
(Associated Press)
Phillip Garrido enters a courtroom in Placerville, Calif. Phillip Garrido was sentenced to 431 years in prison for Jaycee Dugard's abduction.
(Rich Pedroncelli / Associated Press)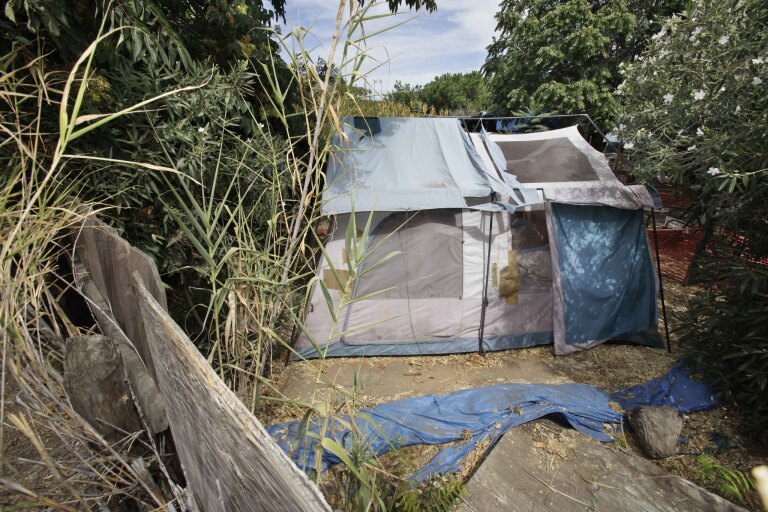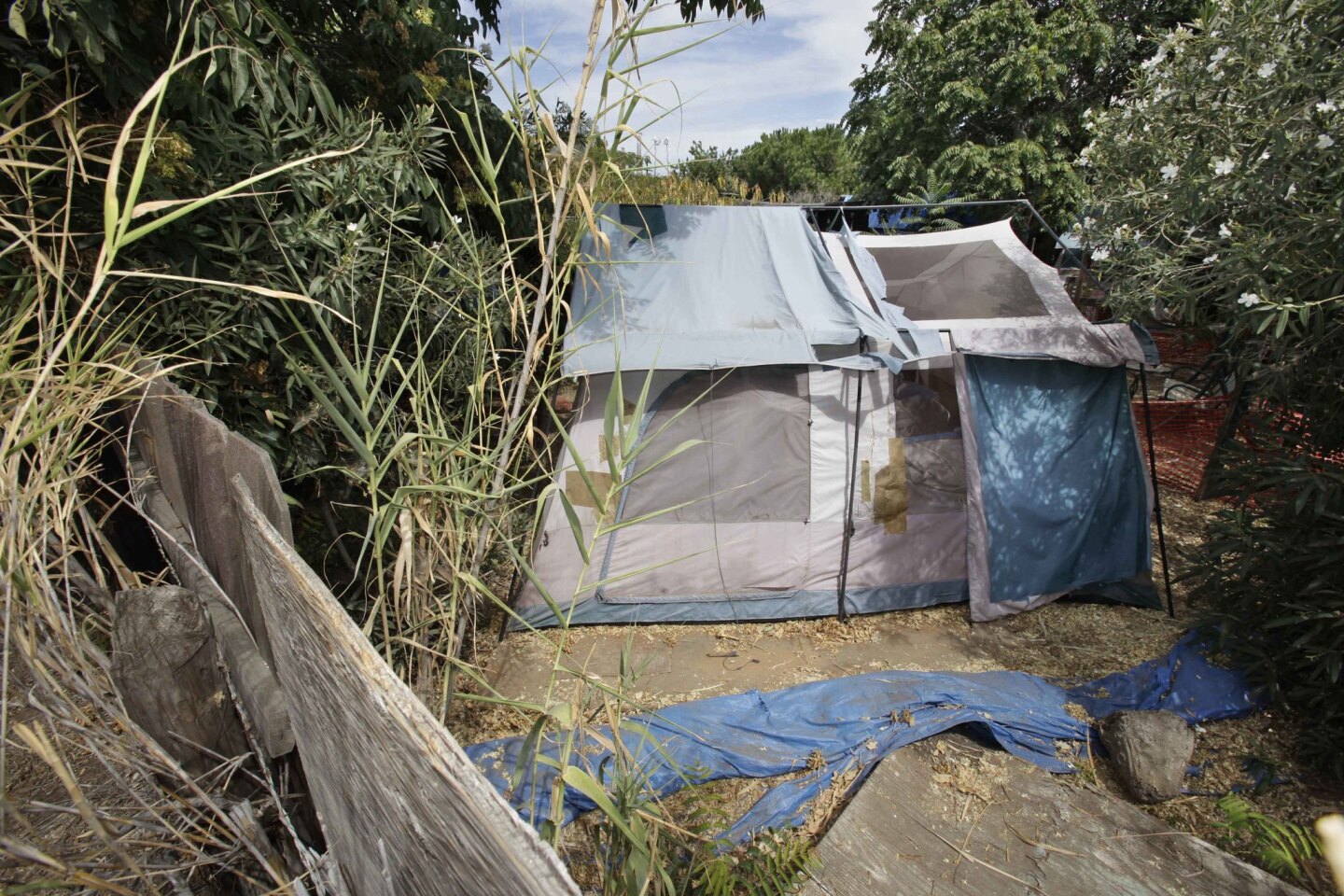 A tent in the backyard of a home in Antioch, Calif., where authorities say kidnap victim Jaycee Lee Dugard lived.
(Paul Sakuma / Associated Press)
Elizabeth Smart addresses the media outside a federal courthouse following the guilty verdict in the Brian David Mitchell trail in Salt Lake City. Mitchell was found guilty in the June 5, 2002, kidnapping of Elizabeth Smart.
(Colin E. Braley / Associated Press)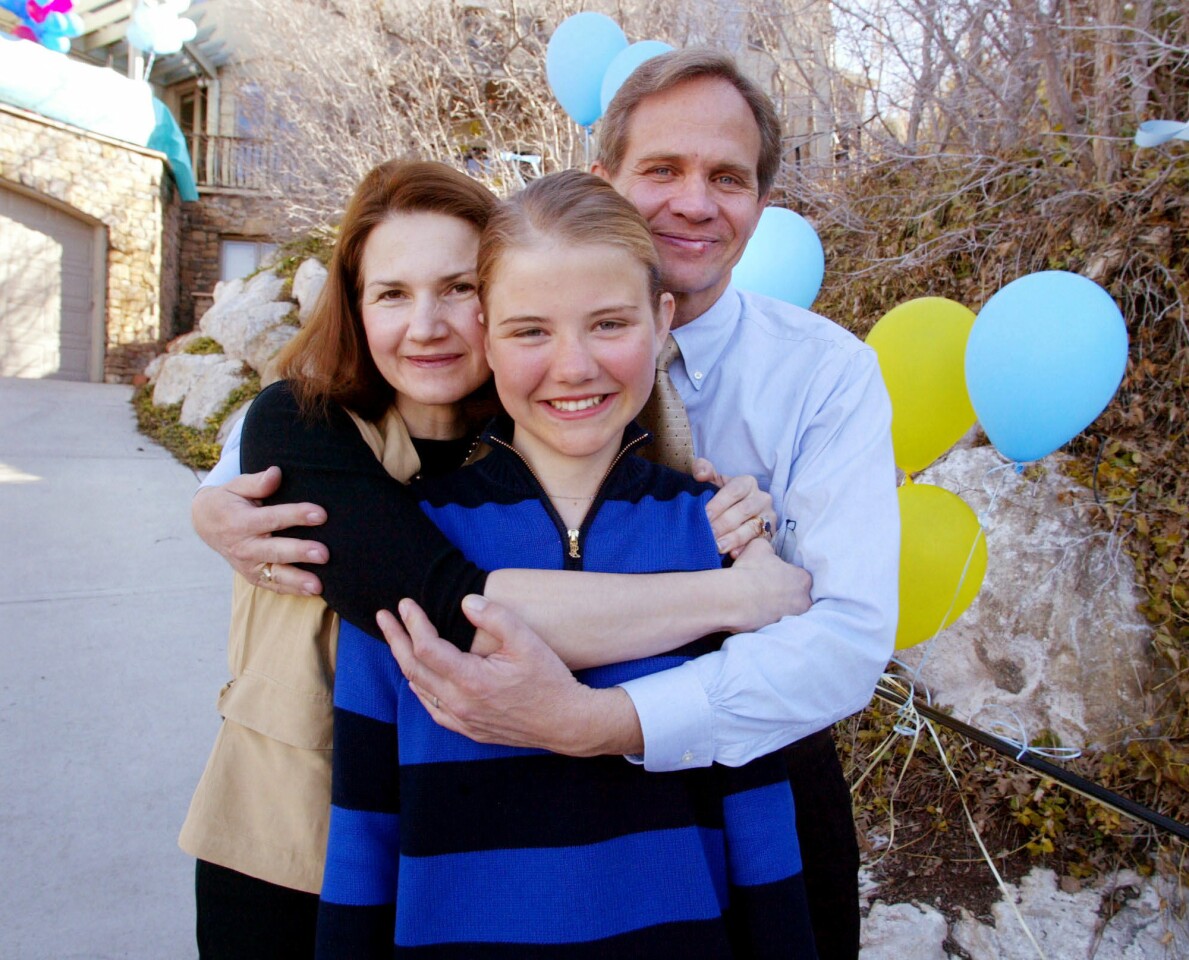 Elizabeth Smart poses with her parents, Lois and Ed, outside their home in 2003. Smart was abducted from her Salt Lake City bedroom in 2002
(Tom Smart / Associated Press)
Brian David Mitchell, Elizabeth Smart's kidnapper, is escorted into the Frank E. Moss Federal Courthouse in Salt Lake City in 2010.
(Jim Urquhart / Associated Press)
Katie Beers, whose kidnapping attracted nationwide headlines in 1992, poses for a photo in Old Westbury, N.Y. The 30-year-old mother of two co-wrote a new book about her ordeal.
(Frank Eltman / Associated Press)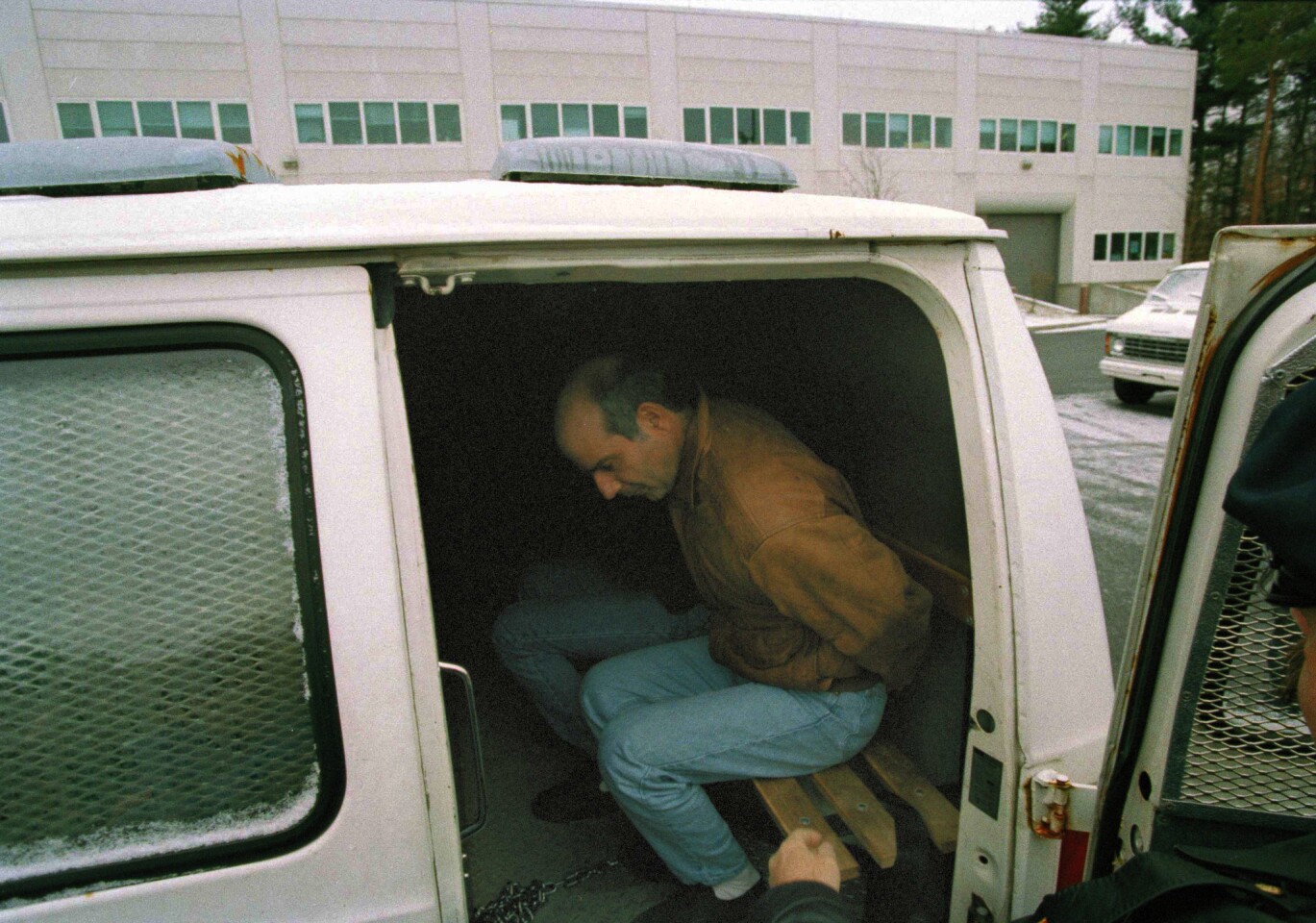 John Esposito sits handcuffed in a van in Hauppauge, N.Y., as he is about to be taken to court for arraignment on charges of kidnapping Katie Beers.
(Michael Albans / Associated Press)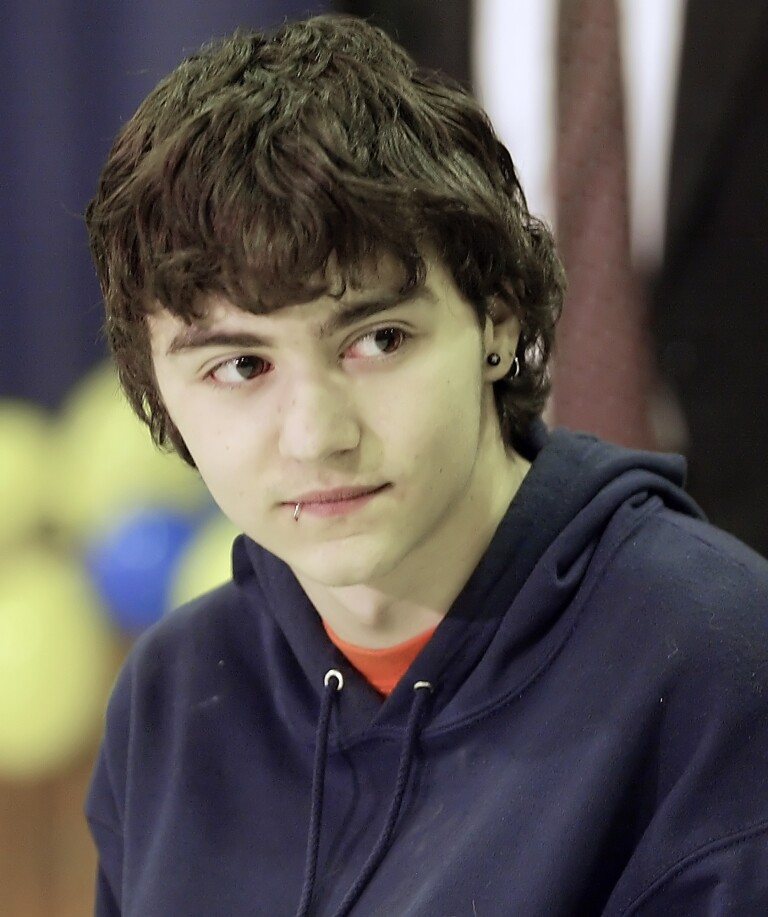 Shawn Hornbeck, 15, watches as his parents Craig and Pam Akers talk to the media in Richwoods, Mo. Shawn, who was missing since Oct. 2002, was recovered in 2007 with another missing boy.
(Tom Gannam / Associated Press)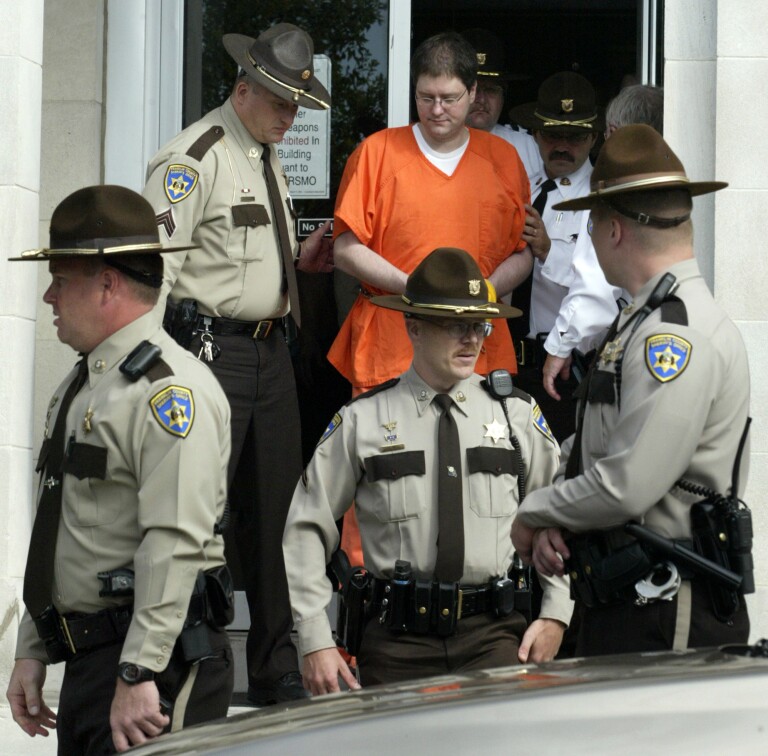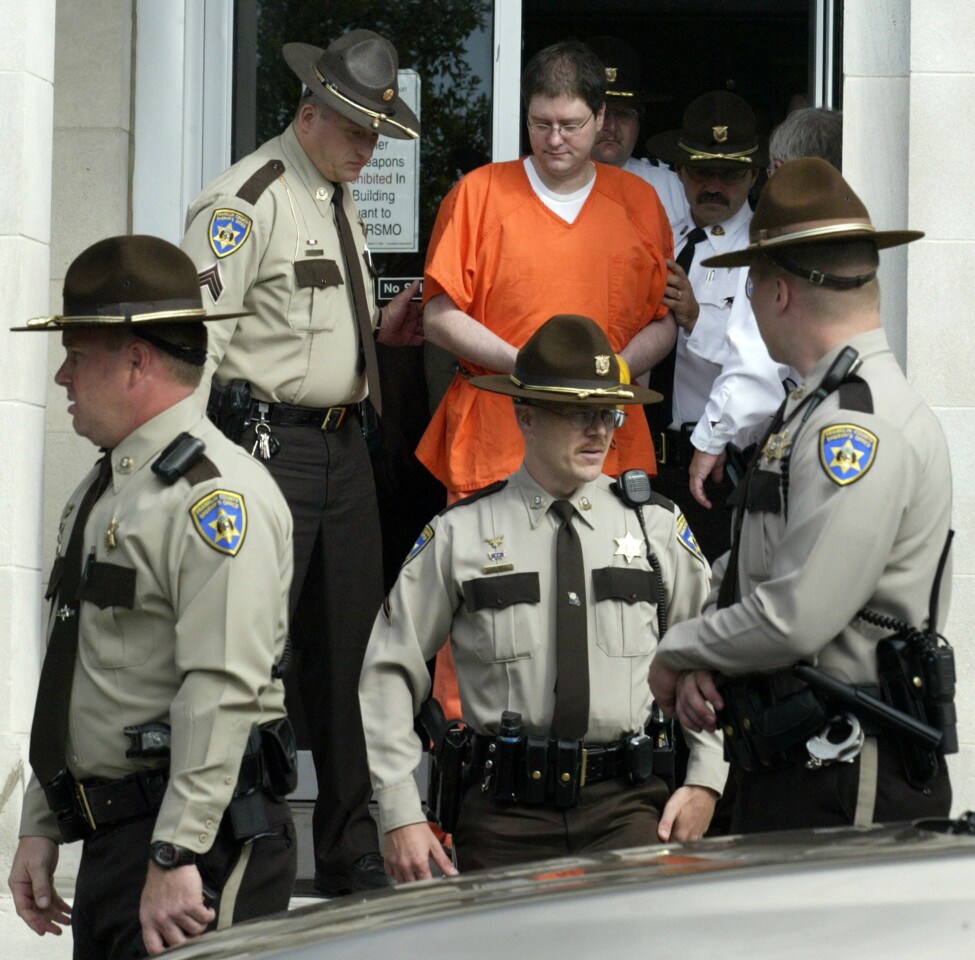 Michael Devlin is escorted out of the Franklin County Courthouse in Union, Mo. Devlin pleaded guilty in Franklin County to one charge of child kidnapping and one count of armed criminal action in the 2007 abduction of 13-year-old William "Ben" Ownby.
(Tom Gannam / Associated Press)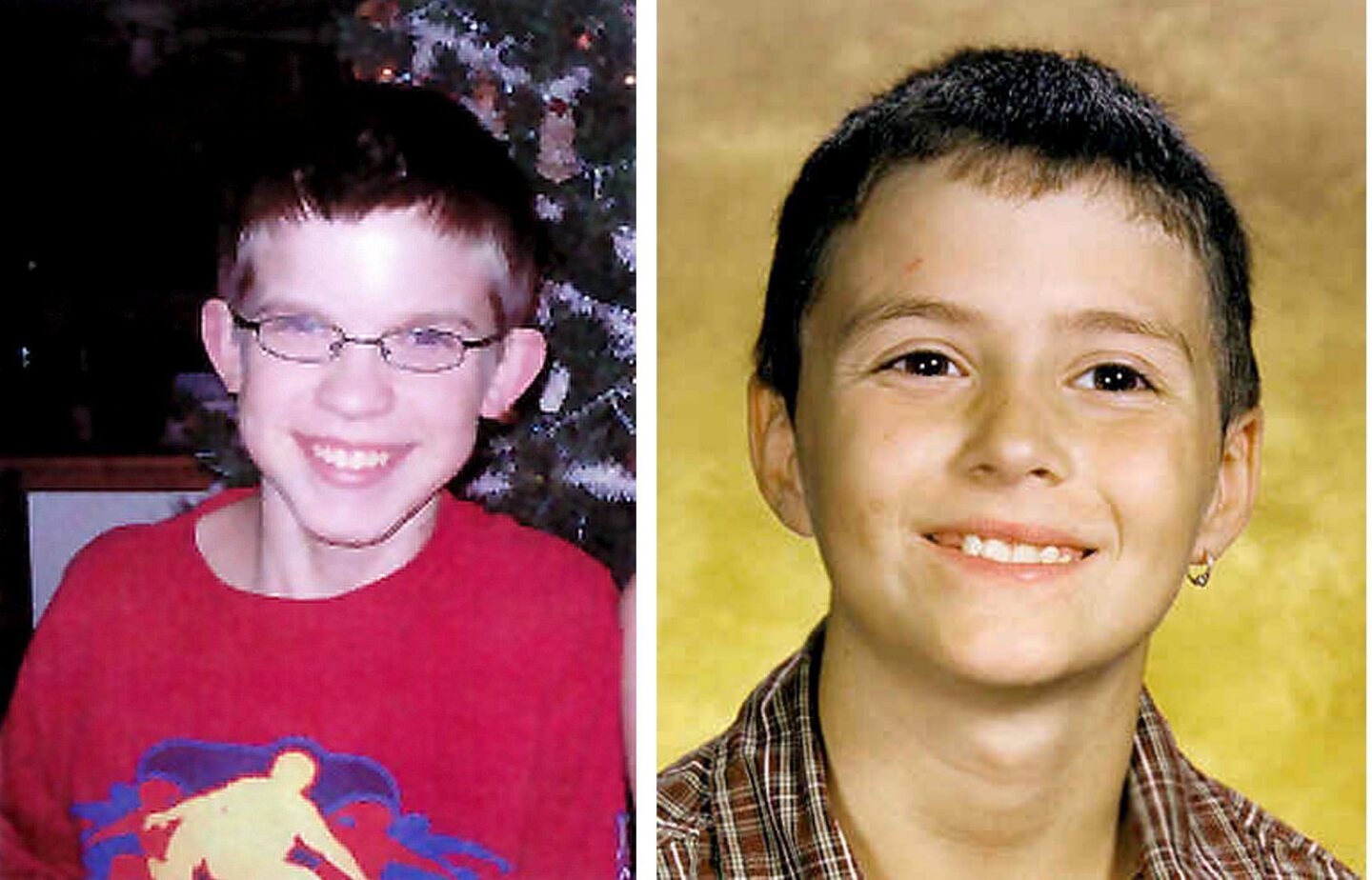 Ben Ownby, left, and Shawn Hornbeck, abducted in 2007.
( EPA)
Steven Stayner, right, and and his brother Delbert Stayner walk toward their Merced County home as Steven was reunited with his family following a 7-year kidnap ordeal.
(Ted Benson / Associated Press)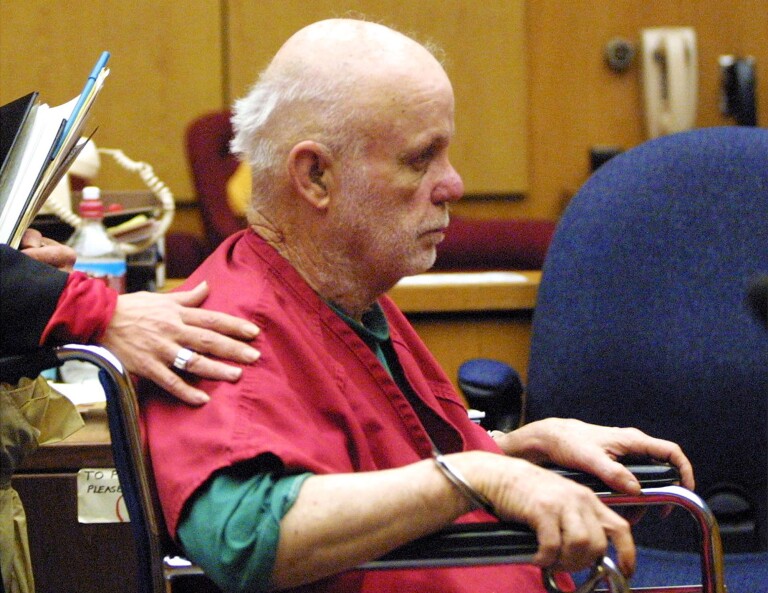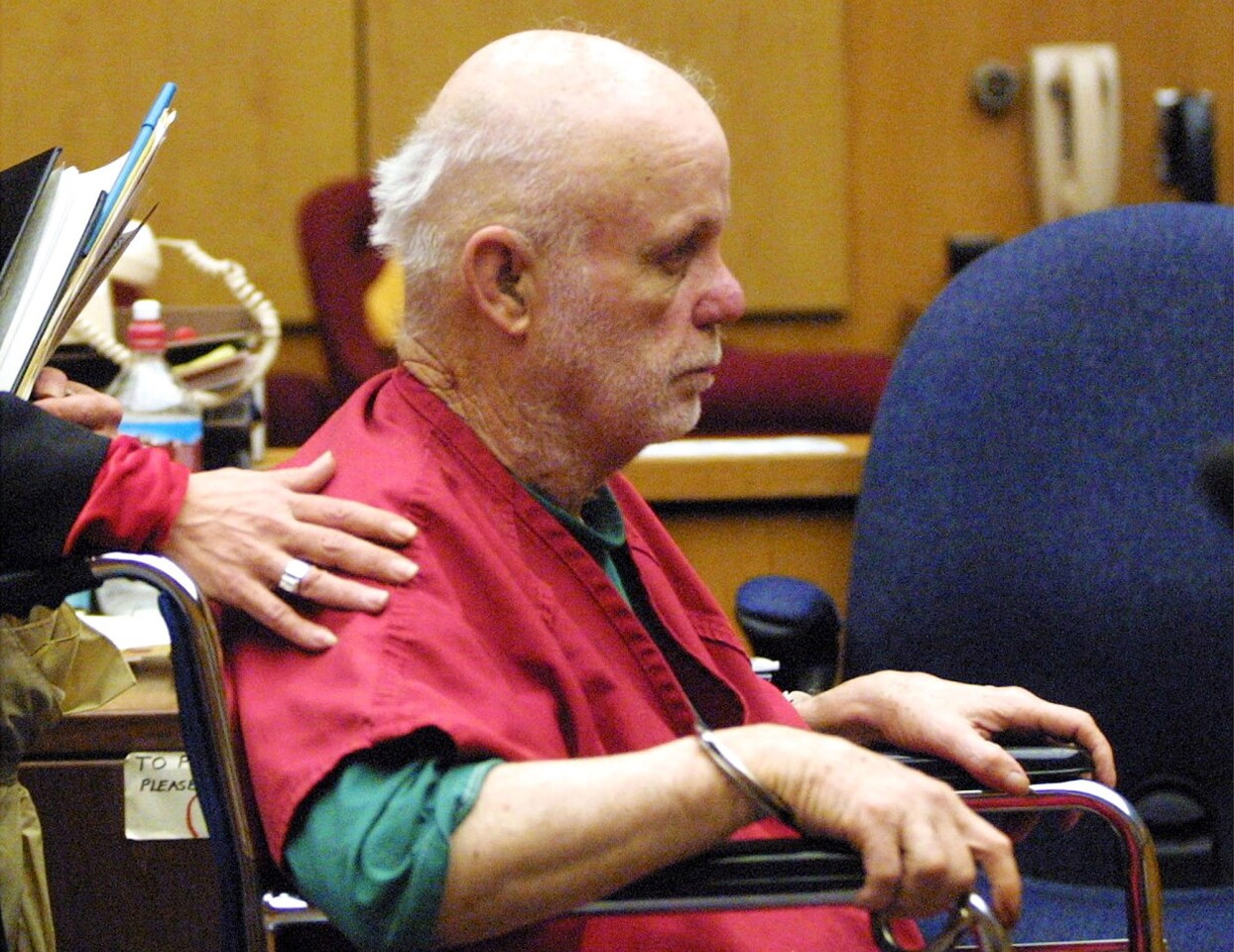 Convicted kidnapper Kenneth Eugene Parnell during a court appearance in Oakland in 2003. Parnell was convicted in the kidnappings of Steven Stayner in 1972 and Timothy White in 1980.
(Nick Lammers / Associated Press)
In February 1974, a group calling itself the Symbionese Liberation Army kidnapped newspaper heiress Patricia Hearst. This is a photo issued by the SLA showing Hearst as "Tania," toting a machine gun in front of the revolutionary group's symbol.
(Associated Press)
Patricia Hearst at a news conference on battered women on July 5, 1979. With her are Sgt. Virginia Pickering, left, and attorney Gloria Allred.
(Los Angeles Times)
Patricia Hearst, after being released from federal prison in Pleasanton, Calif., in 1979, waves her presidential clemency document. Hearst was convicted of robbing a bank during her captivity, during which some believed Hearst began identifying with her captors, a behavior known as the "Stockholm syndrome."
(Los Angeles Times)
James DiMaggio -- the man accused of kidnapping San Diego County teenager Hannah Anderson after killing her mother and brother -- died of multiple gunshot wounds to the head, chest and extremities, an Idaho coroner confirmed Tuesday.
DiMaggio, 40, died after he was shot six times, Valley County coroner Nathan Hess said.
Hess said the final autopsy report was not complete because the toxicology results had not come back -- he said he expected them "any day" -- but said the cause of death would not change.
"Even if the toxicology came back positive, it's not going to change the fact that the cause of death was multiple gunshot wounds," he said.
The manner of death was listed as homicide, Hess said.
DiMaggio was killed Aug. 10 as FBI agents raided the remote Idaho campsite where he and 16-year-old Hannah were found after a days-long search that stretched across the western United States.
Officials have offered few details about the shooting, but said DiMaggio was armed and fired at least once at authorities as they moved in on the campsite, located about 75 miles north of Boise.
Hannah was rescued safely and returned to San Diego County.
The search for Hannah began Aug. 4, after firefighters found the bodies of the teenager's mother and brother at DiMaggio's burning home in eastern San Diego County. Investigators say DiMaggio killed Christina and Ethan Anderson before kidnapping Hannah.
Christina Anderson, 44, was bound, gagged and beaten to death, an autopsy showed.
The body of 8-year-old Ethan Anderson was so badly burned that the medical examiner was not able to determine a cause of death, according to the report.
ALSO:
Third firefighter injured while battling South L.A. church fire
Man charged after allegedly trying to kidnap teens in Compton
Coast Guard chases down pot-smuggling boat off San Diego coast
Twitter: @katemather | Google+
---
For reporting and exclusive analysis from bureau chief John Myers, get our California Politics newsletter.
You may occasionally receive promotional content from the Los Angeles Times.