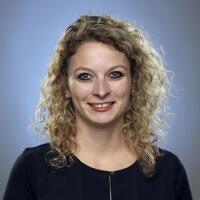 Kate Mather
Kate Mather covered crime, policing and breaking news across Southern California before leaving The Times in 2018 to attend law school. A native of Lawrence, Kan., she studied journalism at USC before first joining The Times in 2011. Mather was part of the team of reporters that received a Pulitzer Prize for its coverage of the 2015 terrorist attack in San Bernardino, as well as the team that was a Pulitzer finalist for its reporting on a deadly 2014 rampage in Isla Vista, Calif.
Latest From This Author
Al Labrada recuerda el terror que sentía cuando era niño, cada vez que iba de Los Ángeles a San Diego en un autobús Greyhound y pasaba por un puesto de control de inmigración.

Al Labrada recalls the terror he felt as a young boy each time he rode from Los Angeles to San Diego on a Greyhound bus and passed through an immigration checkpoint.

As Los Angeles police worked with Chinese authorities to build a triple murder case against Tai Zhi Cui, two similar cases were heading for trial in Chinese courts.

Walt Teague had given up hope of making an arrest in the Koreatown triple murder.

The nationwide hunt for L.A.'s next police chief has narrowed to a handful of contenders who have deep ties to the Los Angeles Police Department, likely setting the stage for a department veteran to get the job.

A high-ranking officer and another supervisor with the Los Angeles Police Department were taken into custody by Glendale police early Friday morning in an alcohol-related incident, marking the third time this week that LAPD officers had been arrested, authorities said.

The two men who walked into a Trader Joe's in Culver City were not interested in Chocolatey Cats Cookies or lemon elderflower soda.

A Los Angeles police officer was arrested Friday and charged with three counts of murder in connection with a suspected DUI crash on the 605 Freeway in Whittier last fall, authorities said.

As detectives investigated the deadly blaze that ripped through a Studio City recording studio Saturday morning, they made a chilling discovery.

Ten months after a man who had a toy gun was shot by Los Angeles police, then run over by an uncontrolled patrol car, police commissioners determined Tuesday that the officers were justified in using deadly force.