California doctors must tell patients if put on probation for sexual misconduct under new law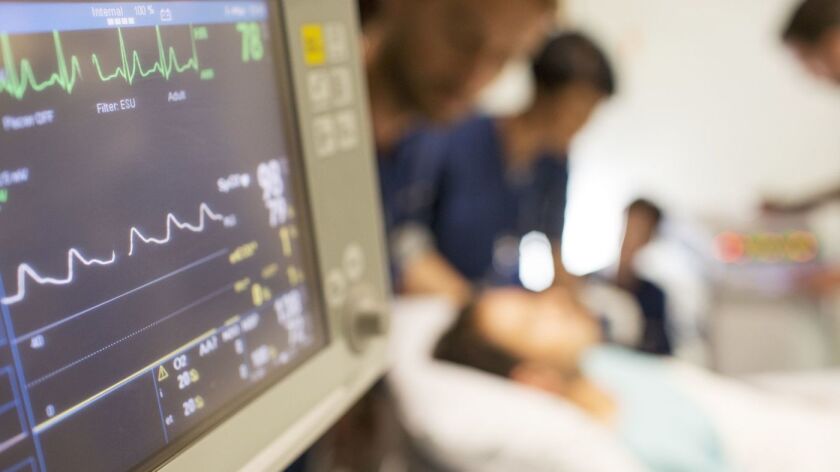 Doctors in California will now be required to notify patients if they are put on disciplinary probation for sexual misconduct.
Gov. Jerry Brown announced Wednesday that he had signed the Patient Right to Know Act, making California the first state in the nation to require physicians to inform patients when regulators put them on probation for harming those under their care.
The disciplinary actions taken against doctors are already public, but the onus has been on patients to research a doctor's record. The Medical Board of California has an online registry that lists when physicians are on probation and the reasons for the disciplinary action.
Under the new law, physicians on probation after July 1, 2019, must directly alert clients about their status before an appointment.
The requirement applies only to physicians who are on probation for hurting patients through sexual misconduct, drug abuse or improper prescribing, or if the physician has been convicted of a crime that involves harm to a patient.
Lee Harris, president of the Consumer Attorneys of California, said the statute was "a long-overdue fix" that would bring greater transparency.
"It's never made sense that doctors have had to tell their insurance companies, hospitals and clinics when they are put on probation, but not the people who are most at risk — their patients," Harris said in a statement.
Surgeons, osteopaths, naturopathic doctors, chiropractors, podiatrists and acupuncturists are also bound by the new law.
The bill faced steep opposition from groups representing medical professionals, who said it would interfere with the doctor-patient relationship. Opponents also said it would violate a doctor's "due process" and potentially put a practice out of business.
Janus Norman, the California Medical Assn.'s senior vice president for government relations, said in a statement Wednesday that amendments to the law "ensure due process and appropriately define patient harm."
Of the roughly 140,000 licensed physicians, about 130 are put on probation by the Medical Board each year.
State Sen. Jerry Hill (D-San Mateo), a co-author of the bill, campaigned over three years for passage of the law, and the recent push included testimony from U.S. Olympic gymnasts who were victims of Dr. Larry Nassar. Advocates of the bill also cited longtime USC gynecologist Dr. George Tyndall, who has been accused of sexually abusing dozens of women at a campus health center, as another case that necessitated passage of the disclosure law.
"As the testimony of survivors showed, leaving patients in the dark about this critical information makes them vulnerable to abuse," Hill said.
Twitter: @MattHjourno
---
The stories shaping California
Get up to speed with our Essential California newsletter, sent six days a week.
You may occasionally receive promotional content from the Los Angeles Times.