Department of Water and Power takes rate proposal to social media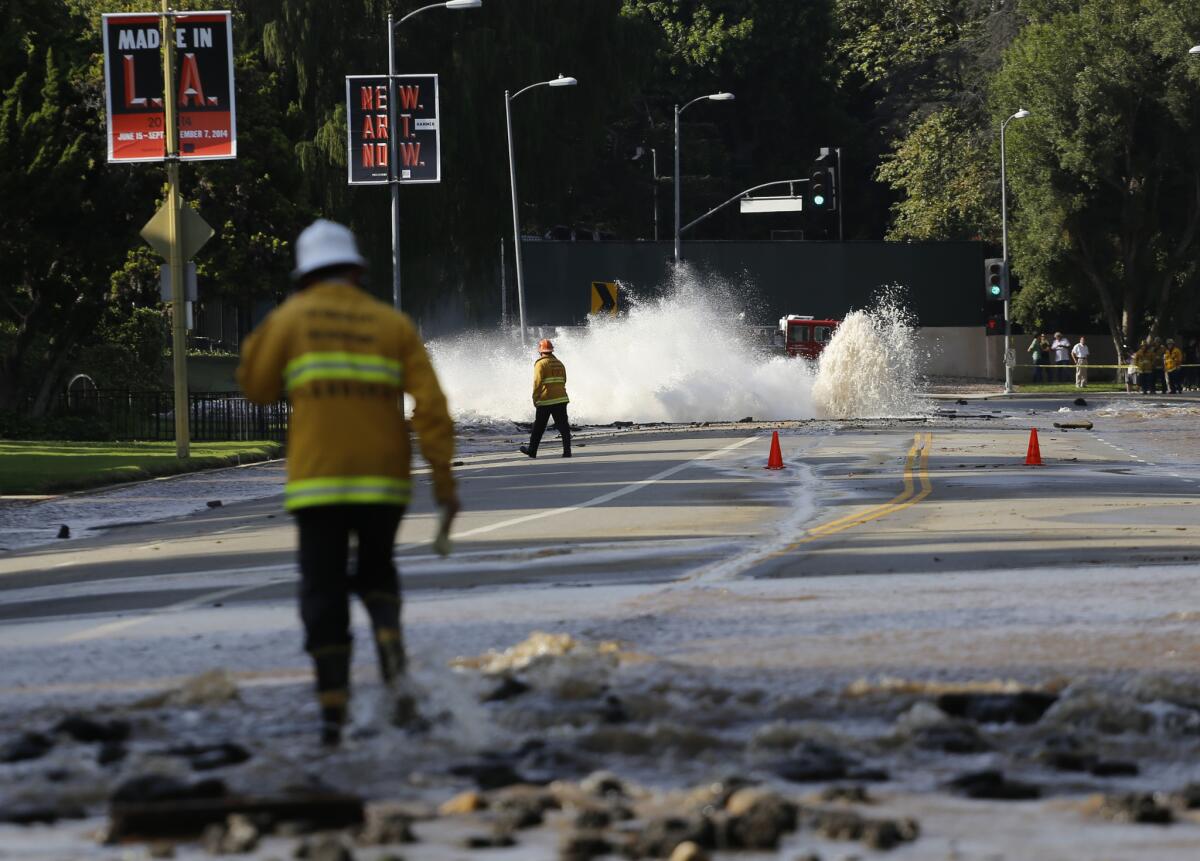 Nothing brings the Internet together like a good video. A cat dressed as a pirate? Yes, please. A bit from last night's "The Late Show with Stephen Colbert"? Sure, why not.
But videos about the structural integrity of the Department of Water and Power's water pipes and electrical poles?
Vimeo videos are DWP's latest tactic to convince Angelenos that utility rates must be increased to pay for new water pipes and utility poles and more expensive renewable energy sources. DWP officials promoted two videos to ratepayers in an email Wednesday.
The first makes the case for upgrading the city's power infrastructure, noting that 45% of utility poles are 60 years old and the state mandates that 33% of the city's energy come from renewable sources such as solar and wind by 2020. Renewable energy is cleaner but significantly more expensive than traditional coal sources.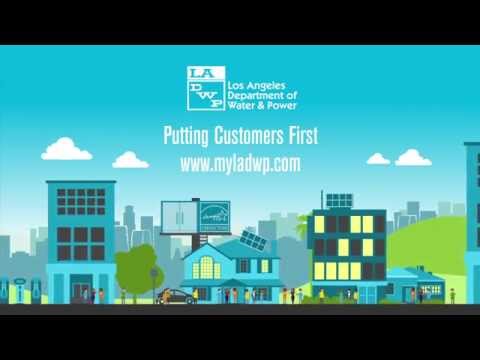 A second video lays out the details on the DWP's rate proposal. (The video's narrator tries to show some self awareness, saying, "Now, we know what you're thinking: Great, a rate increase.") Under the proposal, the average residential customer would see his or her bill increase $4.75 a month each year for five years, bringing the typical monthly bill from $132.44 to $156.17.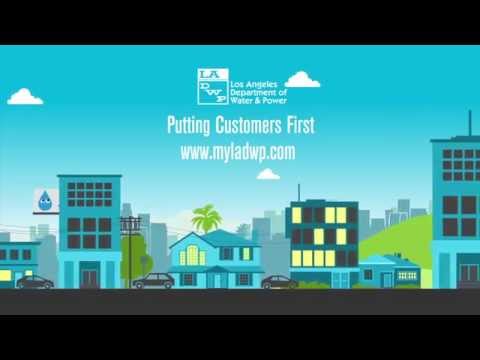 Each video is two minutes long, which a news release from DWP says is "perfect for watching while in line at the supermarket or coffee house, getting an oil change, or whenever you have a couple of minutes for something important." Who doesn't have time to learn about water reliability while picking up hummus at Trader Joe's?
Utility officials hope that if you find the videos "helpful," you will share them online with the hashtag #LADWP. But hashtags can be a dangerous game. A review of #LADWP shows Angelenos complaining about power outages and high bills.
Interested in the stories shaping California? Sign up for the free Essential California newsletter >>
Users are particularly outraged by the water-rate adjustment factor approved this week by the Board of Water and Power Commissioners. Angelenos did such a good job of conserving water that DWP's revenue dropped $110.7 million. Because the department is guaranteed a minimum level of revenue every year, the commission agreed to temporarily bump up the base rate for water.
Even with that adjustment, Angelenos will pay $3.26 less per month than they did a year ago, according to DWP officials, because they're consuming less water.
DWP will continue its outreach campaign on the rate increases through December.
For more news on California, follow @TheCityMaven.
ALSO
Ex-Marlborough School teacher admits sexually abusing students
Officials identify body found buried in mud in Palmdale after heavy downpour
Scotty's Castle in Death Valley to stay closed for several months after flooding
Sign up for Essential California for news, features and recommendations from the L.A. Times and beyond in your inbox six days a week.
You may occasionally receive promotional content from the Los Angeles Times.