DWP union wins court delay in release of nonprofit spending records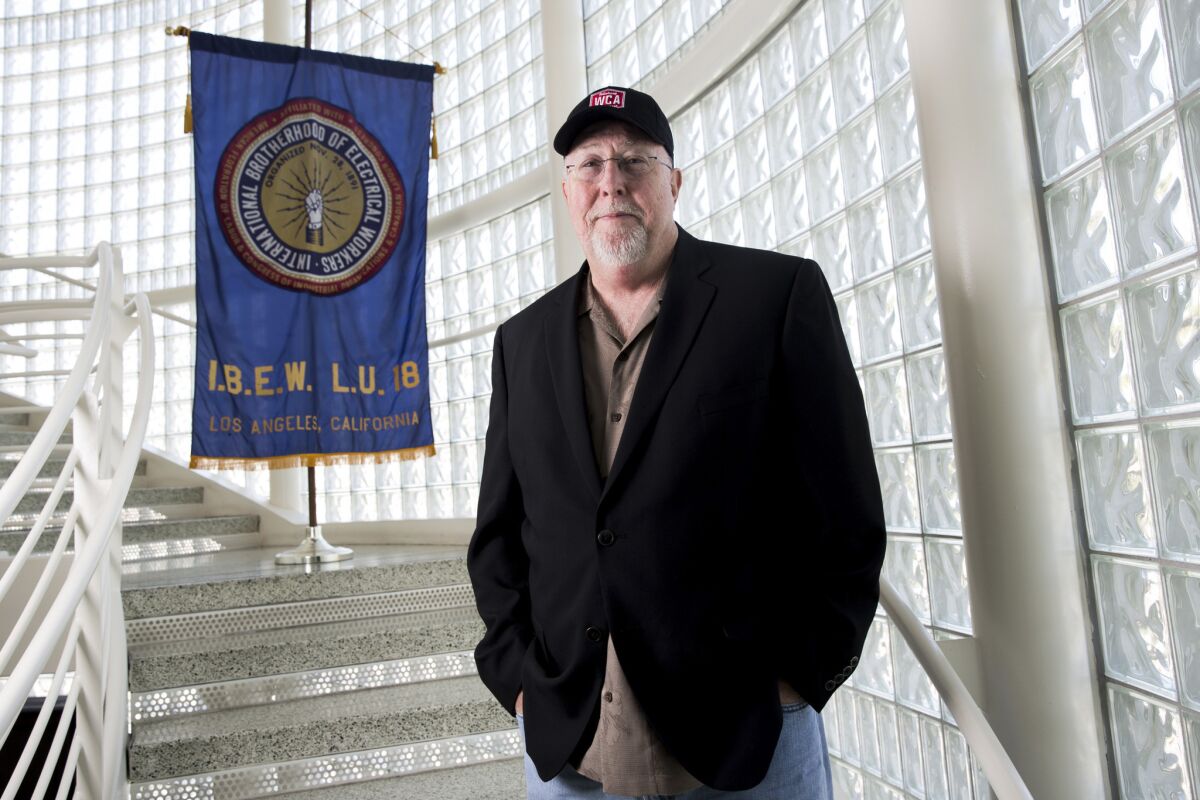 Brian D'Arcy, head of the Los Angeles Department of Water and Power's largest union, won a last minute reprieve from a Tuesday deadline to show how a pair of controversial DWP nonprofit trusts spent more than $40 million in ratepayer money.
Late last month, a Los Angeles Superior Court judge granted city auditors the authority to review the trusts' books and interview D'Arcy under oath. But just as D'Arcy was scheduled to meet with auditors Tuesday morning, the 2nd District Court of Appeal stayed the lower court order. The city and the union were instructed to submit additional written arguments in the case by May 28.
The move delays a months-long effort by the city's elected officials, including Mayor Eric Garcetti, City Controller Ron Galperin and City Attorney Mike Feuer, to find out how the money was expended.
The trusts at the center of the controversy, the Joint Training Institute and the Joint Safety Institute, were created in the early 2000s following a contentious round of job cuts at the city-owned utility. The organizations are charged with improving labor-management relations and have been receiving up to $4 million a year for more than a decade.
The trusts operated with little public scrutiny for years but drew new attention in September after The Times reported that DWP executives had only scant information about the groups' finances. Since then, neither DWP officials nor union leaders, who co-manage the nonprofits, have been able to explain to city leaders' satisfaction what the organizations have accomplished.
D'Arcy, whose union spent millions supporting Garcetti's chief rival in the 2013 mayoral election, has dismissed city leaders' quest for transparency as "political posturing." He argues that the nonprofits have helped improve safety at the DWP. He also maintains that the nonprofits, almost entirely funded by ratepayers, are not public agencies and not subject to state open records laws.
In an email to The Times on Tuesday, D'Arcy said he was cooperating with a separate investigation of the trusts by the district attorney's office, which, he said, "is above trying to score political points in the press."
City leaders, meanwhile, continued to demand accountability.
"This is outrageous. I am committed to moving forward with the audit right away because DWP ratepayers deserve to know as soon as possible how their money was spent," Galperin wrote in an email on Tuesday morning.
Feuer accused D'Arcy of flouting the law and said the city will keep fighting for access to the trusts' books. "All along this dispute has been about one thing, informing our ratepayers about how 40 million of their dollars have been spent," Feuer wrote in an email. "We will continue to advocate for Los Angeles ratepayers" in the appellate court.
---
Life is stressful. Our weekly mental wellness newsletter can help.
You may occasionally receive promotional content from the Los Angeles Times.