Former O.C. fraud figure shouldn't oversee elections, union says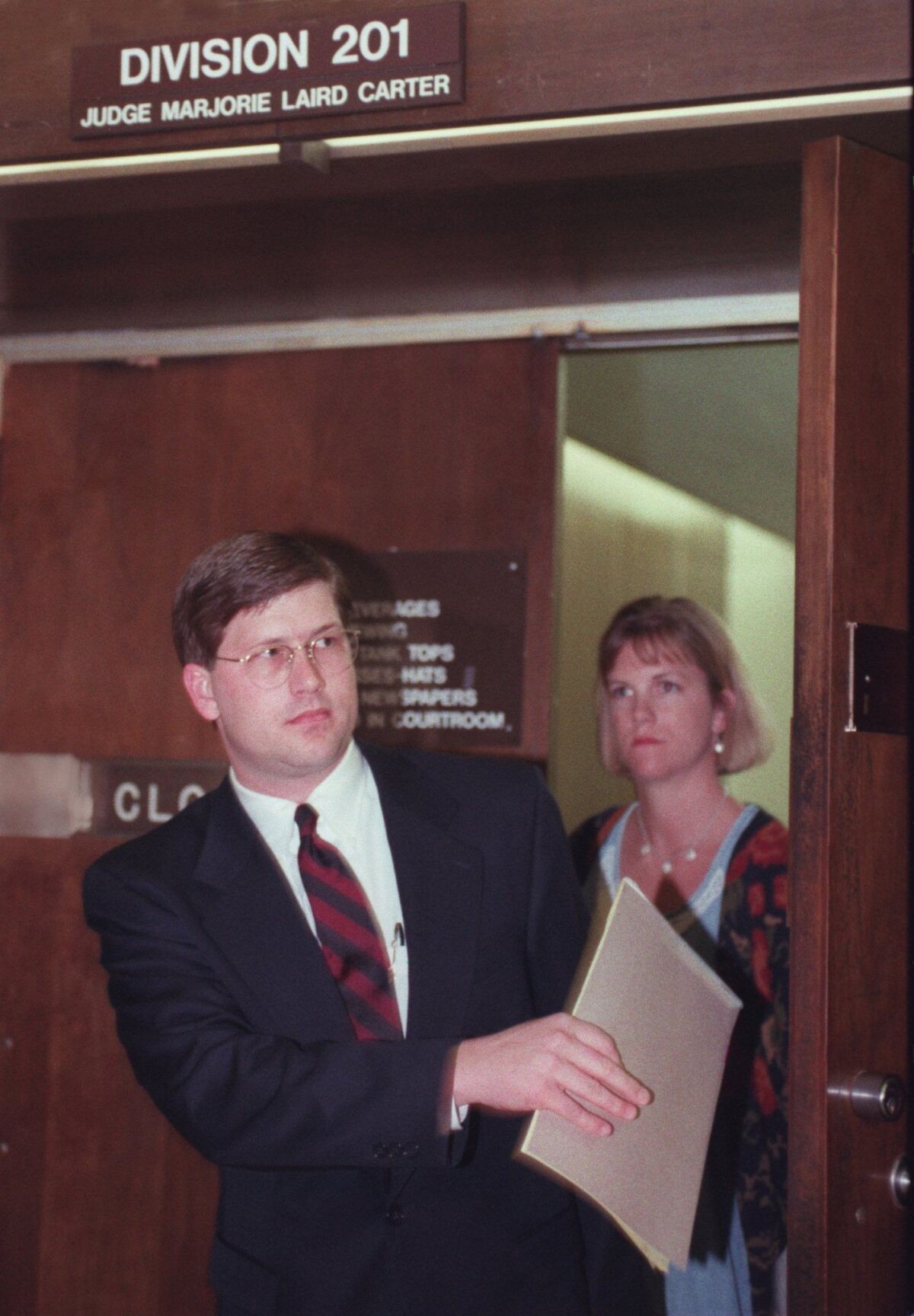 Orange County labor leaders expressed outrage that a former political aide who was convicted of election fraud now has oversight of the county's office of voter registration.
Chief Operating Officer Mark Denny, who pleaded guilty to an election fraud charge in 1996, was recently given authority over the department tasked with running elections.
Labor leaders are now asking that Denny be reassigned.
In an email to county supervisors this week, Orange County Employees Assn. General Manager Nick Berardino said that putting Denny in charge "demonstrates a clear disregard of the sanctity of the precious American privilege of the vote."
The union is currently locked in a series of heated contract negotiations with the county.
Orange County Supervisor John Moorlach said Tuesday he saw the complaint as part of an "old school" labor negotiations strategy.
Denny, he recalled, was a "sweet, bright kid" who was swept up "in something really bizarre."
County Chief Executive Mike Giancola said in a statement that he knew of Denny's background when he hired him for the job in June and stands by the choice.
"I have full confidence in my chief operating officer," Giancola said, adding, "He's doing a great job for the county."
Denny declined to comment Tuesday.
The misdemeanor fraud charge stemmed from Denny's involvement in a Republican scheme to manipulate the ballot in a state Assembly race by circulating nominating petitions for a decoy Democratic candidate.
At the time, Denny was working as an aide to then-Assembly Speaker Curt Pringle. He resigned his post and was sentenced to three years' probation, along with community service and a fine, according to published reports at the time.
Denny was also barred from participating in campaign work during his probation.
According to county spokeswoman Jean Pasco, Denny later worked as former Supervisor Bill Campbell's chief of staff before he was hired as director of county parks in 2008.
The position of chief operating officer functions as a liaison between departments, including the registrar of voters and was created during a restructuring of the county's chief executive office under Giancola, who was appointed in May.
Neal Kelley is the county's registrar of voters.
ALSO:
Homeless man shot during fight over $50 is declared brain dead
Burbank man's commercial wins Doritos contest, airs during Super Bowl
Ex-teacher charged in YouTube sex abuse case cleared background checks
The stories shaping California
Get up to speed with our Essential California newsletter, sent six days a week.
You may occasionally receive promotional content from the Los Angeles Times.