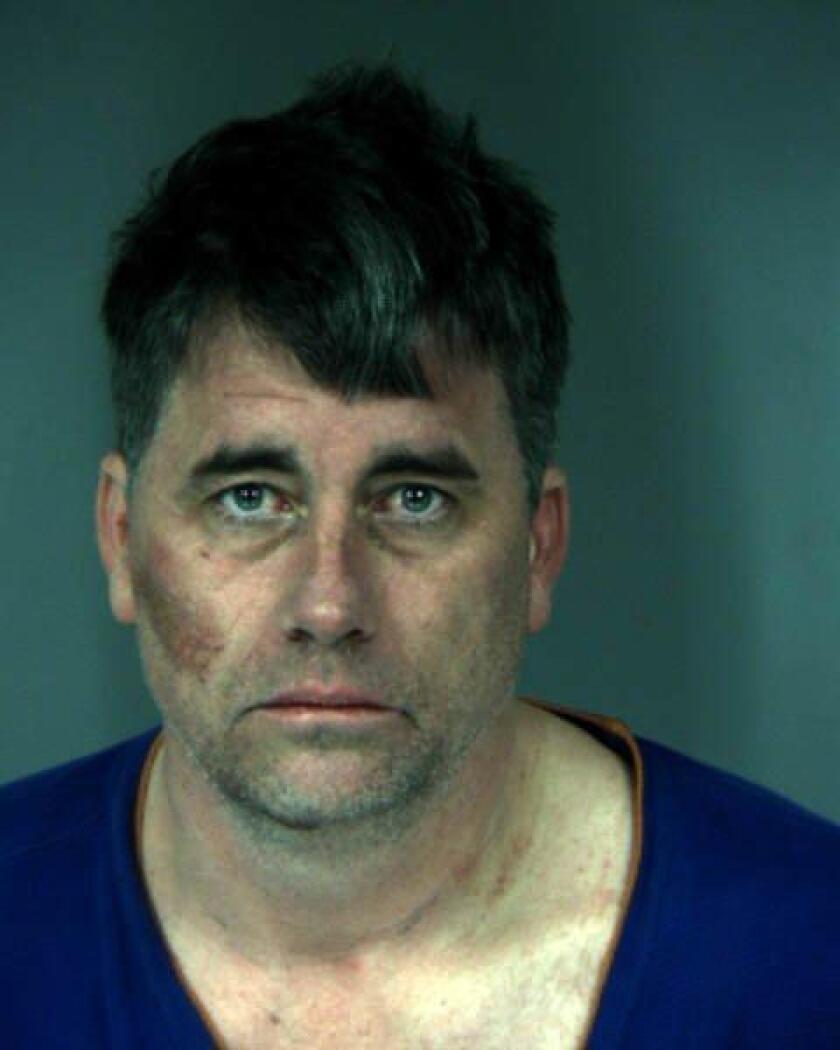 Police in Eureka said Thursday they believe the slaying of a popular Roman Catholic priest was a random attack.
"We do not believe there was any connection between the victim of this homicide and the suspect," said Andrew Mills, Chief of Eureka Police Department. "We're not sure what the motive is at this point. We're interviewing him right now. However, to me it seems to be a crime of opportunity."
Gary Lee Bullock was arrested Thursday in the Garberville area after he was pulled over, according to the Humboldt County Sheriff's Department. An arrest warrant had been issued earlier in the day as police investigated the violent death of the Rev. Eric Freed, whose body was found inside St. Bernard Church on New Year's Day after he failed to show up for Mass.
Police won't say how Freed was killed.
Bullock had reportedly been spotted twice in the vicinity of the church in the early morning of New Year's Day, shortly after he was released from the county jail, just two blocks away.
Mills said video surveillance of the rectory confirmed Bullock had been there, and led police to deem him a suspect.
The slaying stunned the town.
"It's an incredible tragedy for the community and for the local Catholic church here. It's gut-wrenching," Eureka Mayor Frank Jager told The Times.
Freed was found dead in the church rectory on Wednesday, the same day Bullock was released from jail for being drunk in public on New Year's Eve, according to Eureka police. The jail at first had refused to take him because of elevated blood pressure and erratic behavior, so he was sent to a hospital for an evaluation.
"He was being confrontational too," said Mary Kirby, an assistant to Eureka Police Chief Andrew Mills.
After a medical examination, Bullock was jailed, held for several hours and released on New Year's Day. Later that day, someone matching Bullock's description was seen by a security guard in the area of St. Bernard Church and was told to leave, according to police.
ALSO:
Fire damage at adult diaper business estimated at $1.4 million
Bullet that hit man New Year's Day 'fell from the sky,' LAPD says
Immigrant without green card can be a lawyer, California court rules
Twitter: @cmaiduc
---