Exodus International says its anti-gay view was not 'biblical'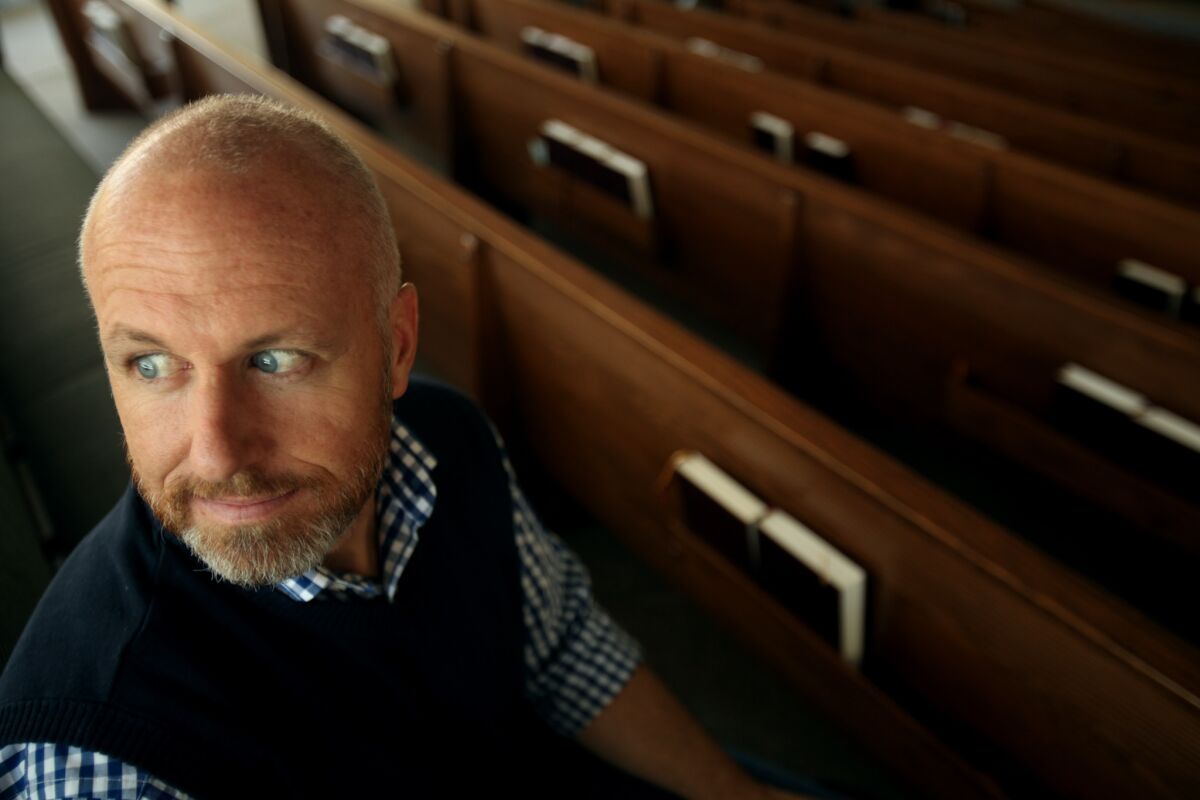 A controversial Christian ministry that was devoted to changing people "affected by homosexuality" had become "imprisoned" by its own world view and judgment against the gay community and had to close, according to a statement posted on the ministry's website.
Florida-based Exodus International announced it was closing its doors Wednesday night, a day after its President Alan Chambers apologized in a statement to members of the gay community for "years of undue judgment by the organization and the Christian Church as a whole."
"Exodus is an institution in the conservative Christian world, but we've ceased to be a living, breathing organism," Chambers said in announcing the church's closure. "For quite some time we've been imprisoned in a worldview that's neither honoring toward our fellow human beings, nor biblical."
Chambers said in a statement that the organization's directors voted to shut down Exodus after more than 30 years and start a new ministry that would would work with other churches to create "safe, welcoming and mutually transforming communities."
"We're not negating the ways God used Exodus to positively affect thousands of people, but a new generation of Christians is looking for change -- and they want to be heard," Exodus board member Tony Moore said in a statement.
The announcement, which coincides with the organization's annual conference in Orange County, is part of an evolution by the organization, which announced last year that it believed that the concept of gay "reparative therapy" didn't work. Chambers told the New York Times in July 2012 that there is no cure for homosexuality and that such therapy offered false hope.
TIMELINE: Gay marriage in the U.S
Chambers has served as president of the Orlando-based ministry for more than 11 years.
"To pretend that Exodus is a wonderful organization that never caused anyone trauma is not true. We need to change the way we do things, the language that we use, the truth of our story and how we interact with each other as Christians," he told the Los Angeles Times.
Brad Allen, a former Exodus employee who told his family and friends he is gay in 2012, and who appears with Chambers on the Lisa Ling show, said, "I was incredibly proud of him for doing this — and he's taking flak from all sides.
"He's being called a 'heretic' and the 'worst kind of sinner,' but in his heart he knows this is right."
Allen, who worked with Chambers as a church network coordinator, later became a pastor in Denver. He lost that job once he revealed that he is gay. He called the Exodus apology "seismic."
ALSO:
LAPD finds no evidence of Hollywood shooting threat
Exodus ministry to shut down after apology to gay community
USC-Coliseum deal robs museums of parking and money, critics say
E-mail: anh.do@latimes.com
Twitter: @newsterrier
---
Life is stressful. Our weekly mental wellness newsletter can help.
You may occasionally receive promotional content from the Los Angeles Times.