L.A. fugitive on FBI's Ten Most Wanted list is reportedly spotted in South Carolina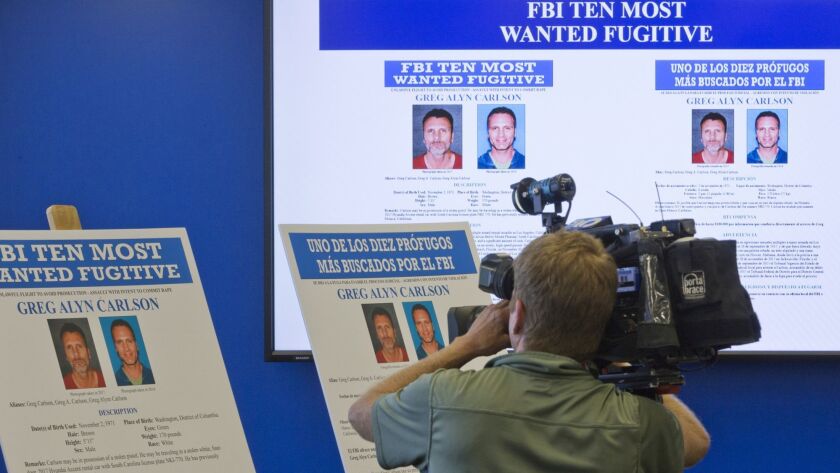 A man suspected of committing a series of Los Angeles sexual assaults who was added to the FBI's Ten Most Wanted list earlier this year was recently spotted in South Carolina, authorities said.
Greg Alyn Carlson, 46, was previously described by the FBI as a "hot prowl rapist," suspected of breaking into several women's homes and sexually assaulting them while armed with a weapon.
Carlson was arrested by Los Angeles police in September 2017 on suspicion of assault with intent to commit rape, burglary and assault with a deadly weapon, authorities have said. But Carlson fled to South Carolina after posting bond.
Two weeks ago, investigators were informed of a "confirmed sighting" of Carlson in Mount Pleasant, S.C., where his mother lives, according to a news release issued Friday by the FBI.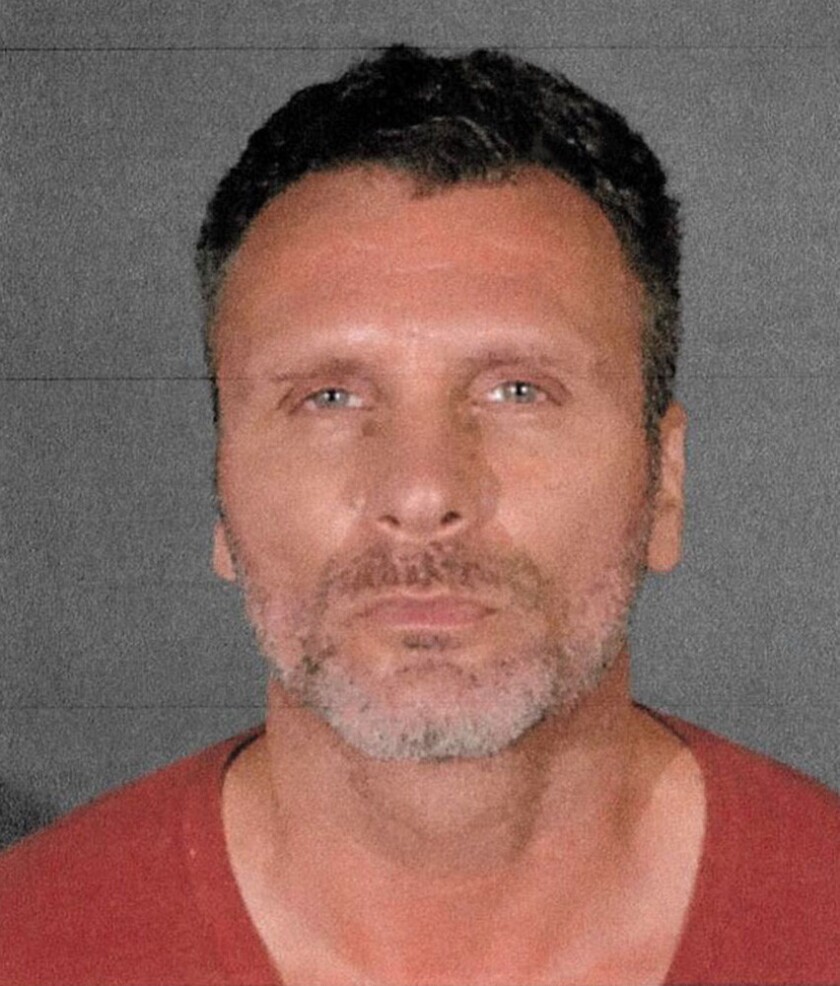 Carlson was last seen driving a Hyundai Accent, and investigators think he is still in the southeastern United States, though he may be attempting to reach Mexico.
Police spotted Carlson in Hoover, Ala., in November last year, where he led local officers on an "erratic, high-speed pursuit" that eventually was called off because of the potential danger to the public.
He also was seen in Jacksonville and Daytona Beach, Fla., roughly one week later. The FBI described Carlson as "armed and extremely dangerous."
Carlson is 5 feet 11 inches tall and weighs about 170 pounds, the FBI said.
The Los Angeles Police Department said Carlson broke into a woman's home in West L.A. and sexually assaulted her at gunpoint in July 2017. DNA evidence also has linked Carlson to a pair of sexual assaults in 2003, police have said.
Follow @JamesQueallyLAT for crime and police news in California.
---
The perils of parenting through a pandemic
What's going on with school? What do kids need? Get 8 to 3, a newsletter dedicated to the questions that keep California families up at night.
You may occasionally receive promotional content from the Los Angeles Times.