Man charged with impersonating federal agent after pulling over a real one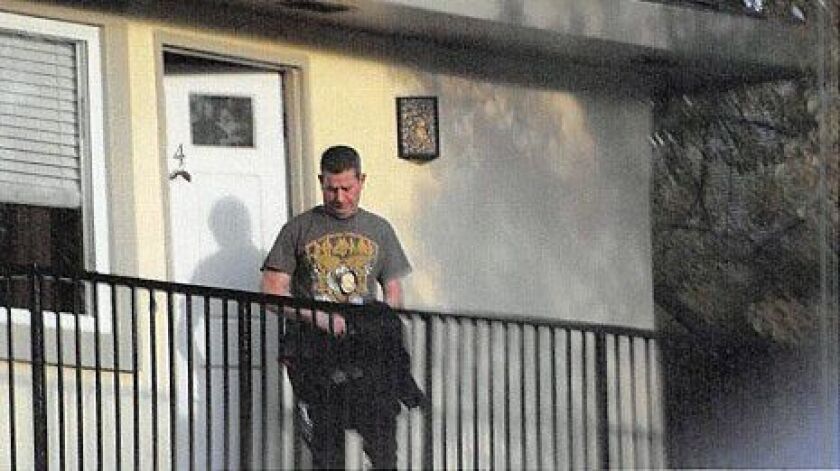 A San Jose man who authorities say impersonated a federal agent and repeatedly pulled over Bay Area drivers was foiled after he picked a really bad target: an actual federal agent.
Alex Taylor, 49, was arrested over the weekend on suspicion of impersonating a Drug Enforcement Administration agent and conducting unauthorized vehicle stops over the last four months using a Volkswagen Jetta outfitted with police-style lighting, authorities said.
Taylor has been charged with pretending to be a federal officer; unlawful possession of official badges, identification cards or other insignia; and use and possession of a counterfeit seal of an agency of the United States, the DEA said Tuesday.
Federal agents seized the Jetta, two firearms, an imitation gold DEA badge, a "concealed weapons badge," a pair of handcuffs and a small amount of methamphetamine, authorities said.
Taylor's career as a fake federal agent began to unravel after he pulled over an actual federal agent on Christmas Eve while the woman was on her way to Mass, according to a federal affidavit detailing the investigation.
Court documents show that a U.S. Department of Transportation assistant special agent in charge was driving her personal vehicle in San Jose when Taylor pulled up behind her with flashing lights on. Taylor walked up to her window wearing a gold DEA badge around his neck, said he was a DEA agent and asked her where she was going in such a hurry.
"DEA huh?" the woman asked Taylor, according to court documents. "Since when does DEA make vehicle stops?"
"All the time," Taylor responded.
The woman asked which office he worked out of because she knew several DEA agents, according to the affidavit. Taylor said he "worked all over." The woman then identified herself as a federal agent and told him he could not write her a ticket.
At that point, Taylor told her to a have a nice day, returned to his car and drove away before the agent could write down his license plate number, according to court documents.
Federal investigators learned in February that an off-duty Santa Clara County sheriff's deputy had written down the Jetta's license plate number after seeing Taylor pull over a tow truck on a highway in Los Gatos the previous November.
The tow truck driver later told federal investigators that Taylor asked him, "Do you want to die today?" after he was pulled over.
Taylor eventually left after a passing car almost struck him and the truck driver repeatedly asked to see his identification, according to court records.
The California Highway Patrol got reports on Feb. 27 and Thursday about a Volkswagen Jetta with flashing red and blue lights being used to attempt traffic stops around Interstate 280 and Highway 85 near Cupertino.
A CHP officer pulled Taylor over on Thursday and saw several accessories, switches, buttons and cords "feeding into different apparatuses" throughout the car, including some plugged into a power source, reports show.
But the officer simply gave Taylor a verbal warning for driving on a suspended license, according to court documents.
Federal agents conducted surveillance of Taylor's residence on Friday and saw him leave wearing a gold badge around his neck and what appeared to be a firearm on his right hip concealed under his T-shirt, according to a DEA news release.
The next day, agents from the DEA, FBI and Bureau of Alcohol, Tobacco, Firearms and Explosives searched Taylor's home and arrested him.
Authorities ask anyone with information regarding the investigation to call (408) 282-3442.
---
The stories shaping California
Get up to speed with our Essential California newsletter, sent six days a week.
You may occasionally receive promotional content from the Los Angeles Times.