Bloodiest killing in Fremont history is described in court documents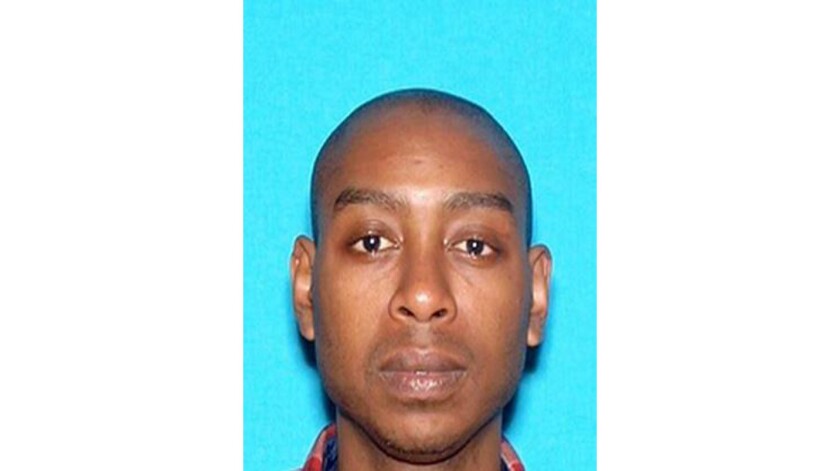 When it comes to gruesome crime scenes, they don't get much worse than this.
Following up on a call from a concerned New Mexico man who hadn't heard from his ex-wife and their son in Northern California as he normally would have, Fremont police officers found the bloodiest crime in the city's history last week.
"It's a very, very upsetting case. … There was blood everywhere," said Fremont Police spokeswoman Geneva Bosques.
Outlined in court documents that detail 31-year-old Omar Pettigen's calm, collected interview with detectives, on Sept. 29 officers found Pettigen's slain mother lying on her back in her bedroom, her head and torso shot through multiple times, an ax wound to her head and her heart placed on top of her open chest.
The bed was soaked with blood, and there were splatters on the walls and footprints around her body, according to court documents. The ax, two knives and a gun that authorities think were used in the killing and subsequent mutilation were found near the woman's body.
It's the most grisly homicide in the city's history, Bosques said.
Police think Pettigen killed his mother, Nailah Pettigen, on Sept. 28 in a crime of passion. In an interview with detectives, Pettigen simply said that "he was mad," Bosques said.
Pettigen told police that his mother was "killing herself" with prescription painkillers and had been "treating him badly," according to the documents.
NEWSLETTER: Get essential California headlines delivered daily >>
After police found the body, they reviewed security camera footage from the area and interviewed Omar Pettigen's friends. They quickly identified him as a suspect and launched a manhunt to find him, officials said.
A world traveler, Pettigen had recently returned from a few months in Morocco, Bosques said. In an interview with police after he was captured, Pettigen said he also had lived in Korea for two years and once lived and worked on a marijuana farm in Northern California.
He had stopped at his mother's apartment the day before her killing, Sept. 27, police said. He was found in Kensington, Calif., on Oct. 4. In between the slaying and his arrest, authorities say Pettigen booked a plane ticket to Chicago but never showed up to the airport, checked into a hotel in San Francisco, where he left a bloody shirt, and casually had drinks with a friend in the area.
He told detectives he expected to get caught.
Court documents say that Pettigen admitted to killing his mother and then masturbating in an adjacent room. He showered, packed a bag and walked out, but didn't lock the door, according to the documents.
On Tuesday, Pettigen was charged with murder with enhancements of intentionally discharging a firearm causing great bodily injury and use of a deadly weapon. He also was charged with one count of desecrating human remains. He is being held without bail and is scheduled to be arraigned Oct. 21.
The Homicide Report: A story for every victim >>
In the meantime, Fremont police have offered peer support for the officers who discovered Nailah Pettigen's body and the crime scene investigators who worked the scene. Bosques, who has been fielding calls from the media about the case, said she has deliberately avoided seeing photos of the crime scene because of how it has been described by investigators.
The Fremont community is mourning Nailah Pettigen's death, police said. The 64-year-old was a special education teacher at American High School in Fremont Unified, where she had taught for 13 years, district officials said.
"It is always difficult to lose a staff member — past or present — and this instance has been particularly devastating to those who knew and worked with Ms. Pettigen," Fremont Unified Supt. Jim Morris said in a statement. "In a community as diverse as Fremont, she was known as a teacher who brought people together and made every student feel included and special. In talking with those who knew her, the themes that kept coming up were that she had a good heart and always had the interests of her students first and foremost in everything she did in the classroom."
Residents turned out for a vigil in Pettigen's memory Monday night, where they spoke of her welcoming nature and ability to work with children and adults of all backgrounds, according to the Contra Costa Times.
For breaking California news, follow @JosephSerna.
ALSO
Five rail lines Metro could build with $120 billion in new sales tax revenue
California agency ranks Kaiser as best HMO, Anthem and Cigna as best PPOs
---
For reporting and exclusive analysis from bureau chief John Myers, get our California Politics newsletter.
You may occasionally receive promotional content from the Los Angeles Times.