After 10-year search, FBI learns convicted fraudster had quiet life as consultant in Los Angeles — but he's still at large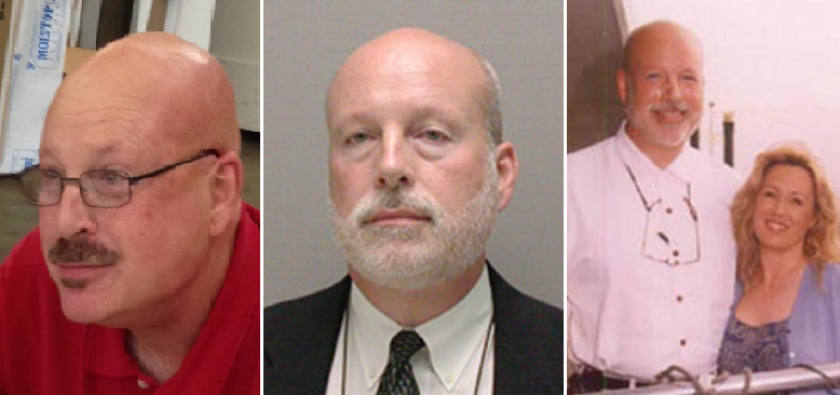 For years, Craig Oliver has been the subject of a national search by federal agents.
Oliver pleaded guilty to defrauding dozens of D.C.-area homeowners out of more than $2.5 million, but he vanished in 2005 before a judge could send him to prison.
On Monday, after a decade-long search, the FBI announced that the fugitive has been quietly living in the Los Angeles area, working as a home renovation consultant with his wife, Jennifer Oliver.
The pair has several aliases. FBI spokeswoman Laura Eimiller said Oliver had recently gone by Leigh Owsley, and his wife, Tara Jean.
As Owsley, he had been working as a windows and doors consultant in Culver City and Gardena, she said.
The tips leading to Oliver's whereabouts came after CNBC's Sunday broadcast of "American Greed," the true-crime series that recounts high-profile scams and hucksters. The series first featured Oliver in 2012.
Born in Washington, he lived near Fairfax, Va., and worked in home improvement sales, construction and remodeling.
Starting in 2002, Oliver used bogus business licenses to lure clients to hire him for home renovation work that was never completed, according to the FBI.
Jennifer Grimes, an investigator with the Maryland Home Improvement Commission, told the Baltimore Sun that she investigated 10 complaints from homeowners. She said Oliver falsely claimed to have a contractor and construction license and tricked homeowners into paying for renovations up front.
The case grew into a larger federal probe involving a total of 68 homeowners in Virginia and Maryland, federal officials said.
"I did look up his license and check with the Better Business Bureau," Carole DePrato told the Gazette, a community newspaper in Maryland. ''Everything checked out. I don't know what else I could have done."
DePrato lost more than $60,000. Some people lost as much as $200,000, according to local media reports.
Oliver pleaded guilty. But while out on bond, he violated the terms of his release and failed to call his pretrial services officer. A federal judge issued a warrant for his arrest in December 2005 and he never showed up for his Jan. 20, 2006, sentencing.
Despite his absence, a federal judge imposed a 20-year prison sentence.
Investigators had believed Oliver was residing in Arizona or San Diego and released photos of the bald man with his gray beard. Among his aliases are Mel Merlowe and Daniel Sullivan.
Eimiller said the FBI had recently renewed its publicity on the case, prompting Sunday night's edition of "American Greed." Tips came in pointing to Southern California as Oliver and his wife's hiding spot.
Following up on the tips, FBI agents visited a business on Monday tied to Oliver. There, agents learned that Oliver and his wife had visited earlier in the day, picked up a check, and said they were moving away.
"Investigators believe that Oliver was alerted to the recent publicity and fled once again," Eimiller said in a statement.
Oliver is also wanted for a probation violation in a 1995 securities fraud case in Arlington County, Va.
Anyone with information about his or his wife's whereabouts is asked to contact the FBI field office in Los Angeles at (310) 477-6565.
Twitter: @MattHjourno
ALSO
Camp Pendleton Marine dies three days after he was mysteriously shot and left for dead in South L.A.
Man tries to abduct 9-year-old boy outside El Monte elementary school
Unlicensed driver in Pomona arrested in hit-and-run crash that killed man in wheelchair
---
The stories shaping California
Get up to speed with our Essential California newsletter, sent six days a week.
You may occasionally receive promotional content from the Los Angeles Times.