Newport Beach man admits stealing Isaac, North America's oldest lemur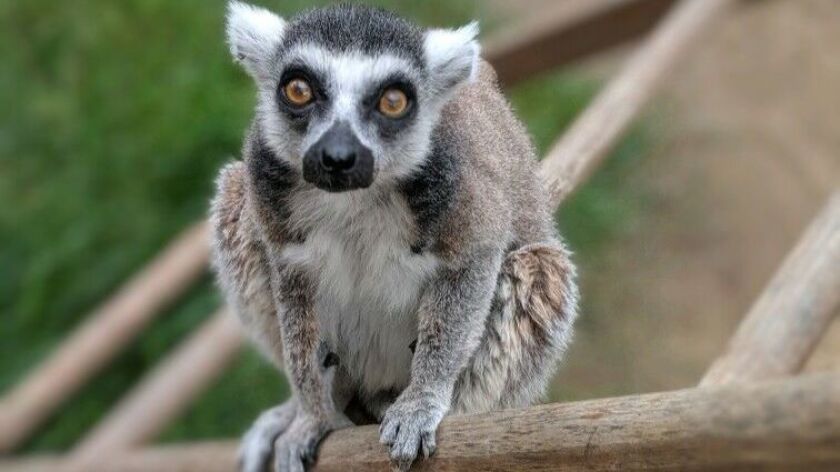 A Newport Beach man has pleaded guilty to stealing an endangered ring-tailed lemur from the Santa Ana Zoo last summer.
Aquinas Kasbar, 19, who also uses the first name Quinn, pleaded guilty to one misdemeanor count of unlawfully taking an endangered species, the U.S. attorney's office announced Monday.
According to prosecutors, Kasbar admitted breaking into the Santa Ana Zoo on the night of July 27, 2018. He used bolt cutters to snip a hole in the enclosures for the zoo's lemurs and capuchin monkeys.
The animals escaped but were safely retrieved — all except a 32-year-old lemur named Isaac, zoo officials said.
Hours after he broke into the zoo, prosecutors said, Kasbar left Isaac in an unventilated crate outside a Newport Beach hotel, with a note that read, "This belongs to the Santa Ana Zoo. It was taken last night. Please bring it to police."
Hotel staff called Newport Beach police shortly after 2 a.m. when they found the lemur. Police picked up Isaac from the hotel and took him to one of their animal enclosures before he was returned safely to the zoo.
The break-in cost the zoo almost $8,500, prosecutors said.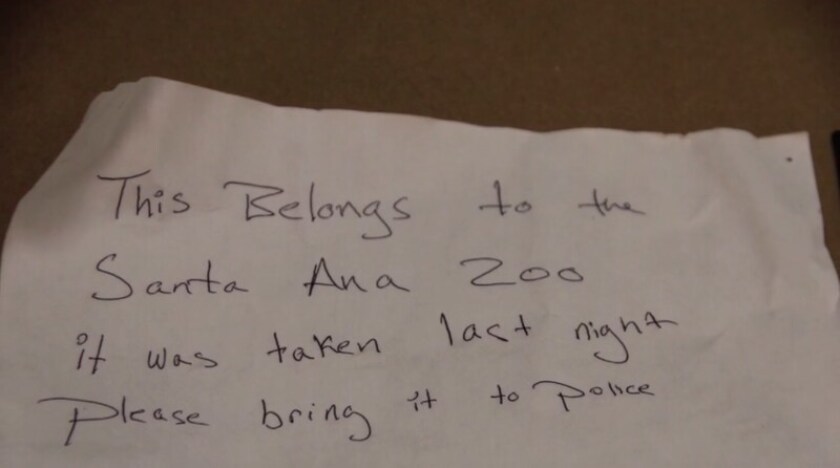 At 32, Isaac is North America's oldest ring-tailed lemur in captivity. Lemurs are found in the wild only on the island nation of Madagascar and are an endangered species.
Brian Gurwitz, Kasbar's attorney, said a judge has not yet accepted Kasbar's plea. He will appear in court on May 28.
"My client quickly regretted his action and took action that night to ensure that the lemur was returned safely to the zoo," Gurwitz said.
Kasbar is separately charged with dozens of felonies in connection with a series of residential burglaries between May 2018 and December in Balboa Island and Corona del Mar, according to the Orange County district attorney's office.
Newport Beach found evidence linking the burglaries to the theft of Isaac, Cpl. Anthony Bertagna, a spokesman for the Santa Ana Police Department, told The Times.
Kasbar has pleaded not guilty to the burglary charges and has a hearing scheduled in June, according to Emily Sudduth, a spokeswoman for the district attorney's office.
Times staff writer Hannah Fry and Times Community News writer Julia Sclafani contributed to this report.
alejandra.reyesvelarde@latimes.com
Twitter: @r_valejandra
---
The stories shaping California
Get up to speed with our Essential California newsletter, sent six days a week.
You may occasionally receive promotional content from the Los Angeles Times.