Hannah Anderson kidnapping suspect fired at FBI agents, sheriff says
Phillip Garrido enters a courtroom in Placerville, Calif. Phillip Garrido was sentenced to 431 years in prison for Jaycee Dugard's abduction.
(Rich Pedroncelli / Associated Press)
A tent in the backyard of a home in Antioch, Calif., where authorities say kidnap victim Jaycee Lee Dugard lived.
(Paul Sakuma / Associated Press)
Elizabeth Smart addresses the media outside a federal courthouse following the guilty verdict in the Brian David Mitchell trail in Salt Lake City. Mitchell was found guilty in the June 5, 2002, kidnapping of Elizabeth Smart.
(Colin E. Braley / Associated Press)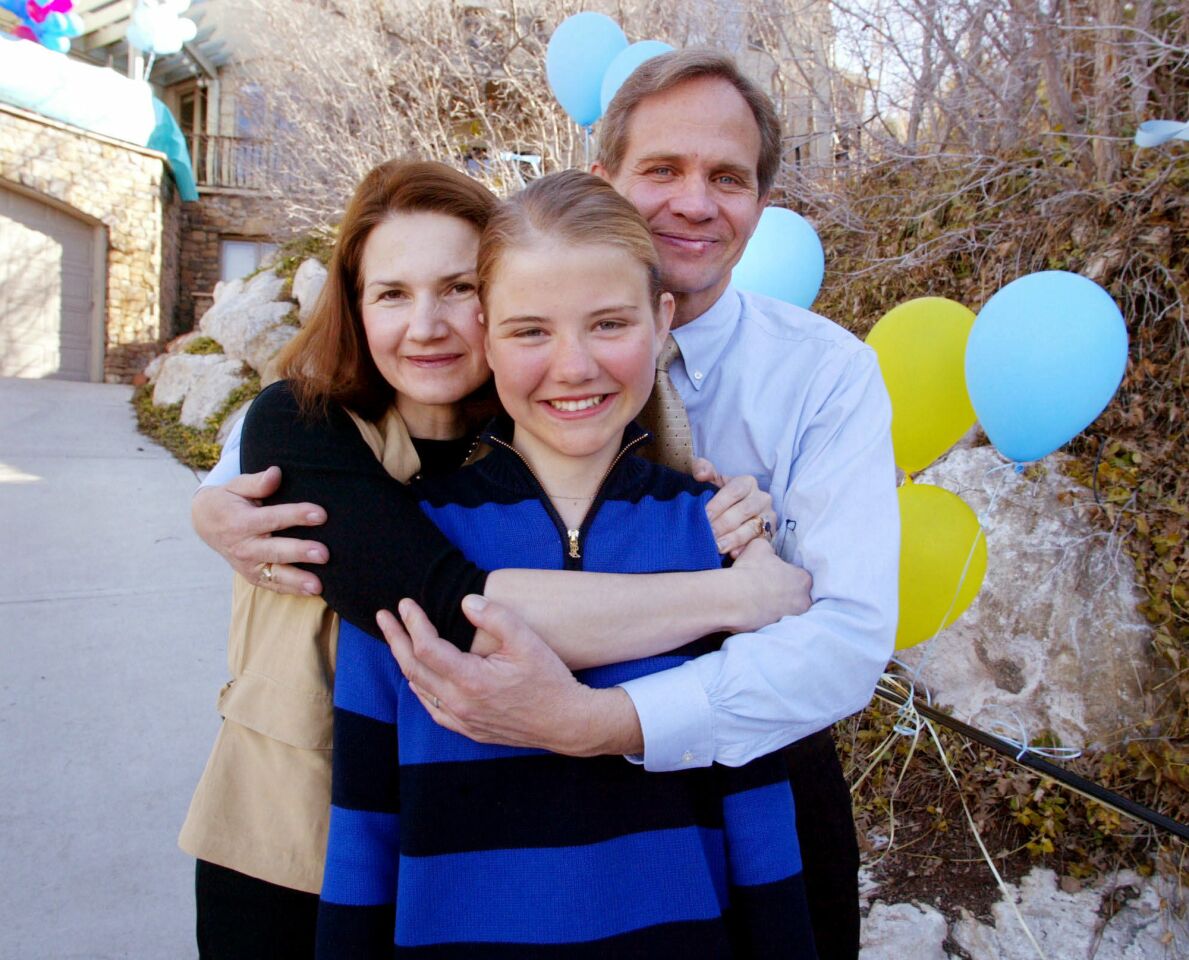 Elizabeth Smart poses with her parents, Lois and Ed, outside their home in 2003. Smart was abducted from her Salt Lake City bedroom in 2002
(Tom Smart / Associated Press)
Brian David Mitchell, Elizabeth Smart's kidnapper, is escorted into the Frank E. Moss Federal Courthouse in Salt Lake City in 2010.
(Jim Urquhart / Associated Press)
Katie Beers, whose kidnapping attracted nationwide headlines in 1992, poses for a photo in Old Westbury, N.Y. The 30-year-old mother of two co-wrote a new book about her ordeal.
(Frank Eltman / Associated Press)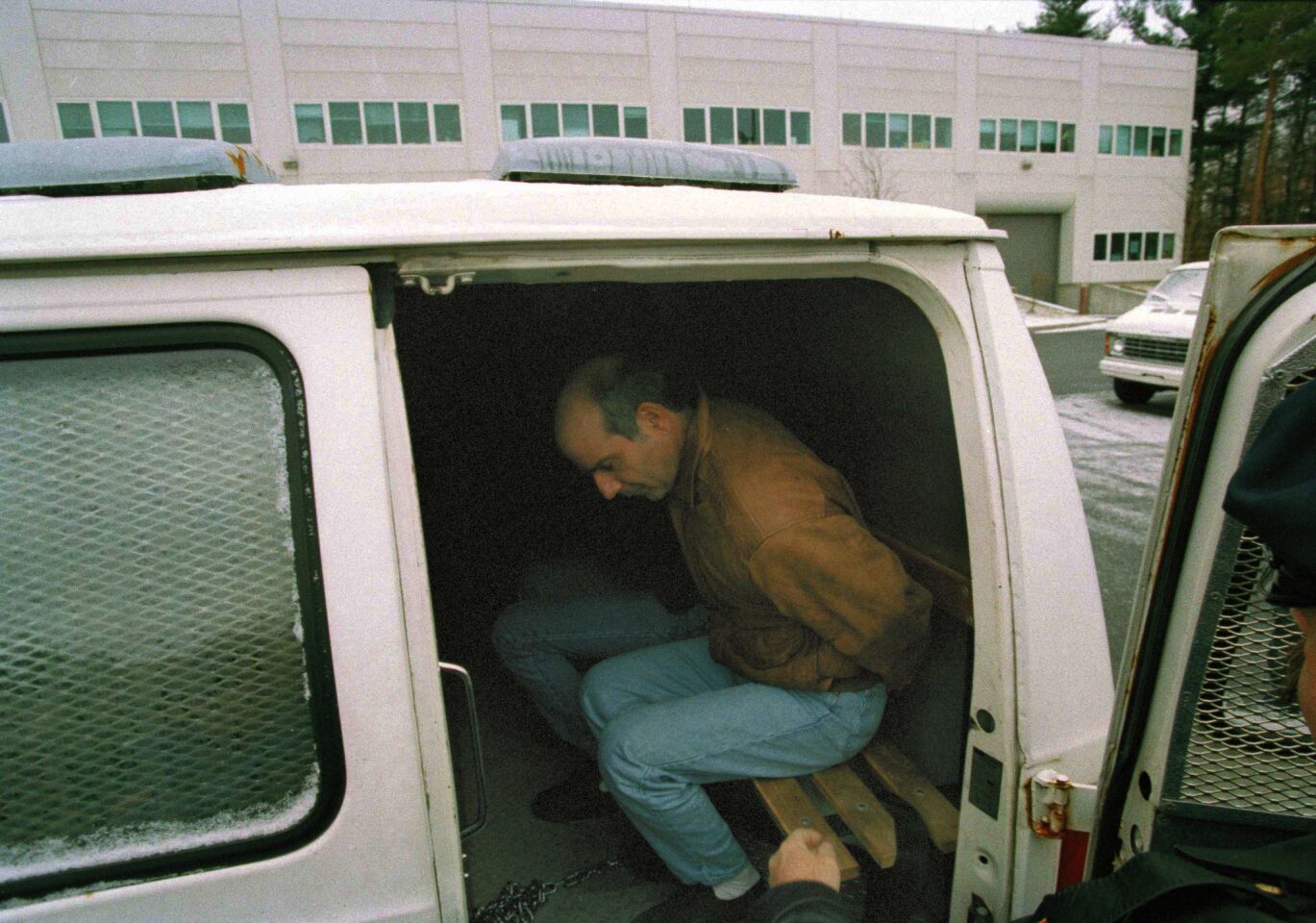 John Esposito sits handcuffed in a van in Hauppauge, N.Y., as he is about to be taken to court for arraignment on charges of kidnapping Katie Beers.
(Michael Albans / Associated Press)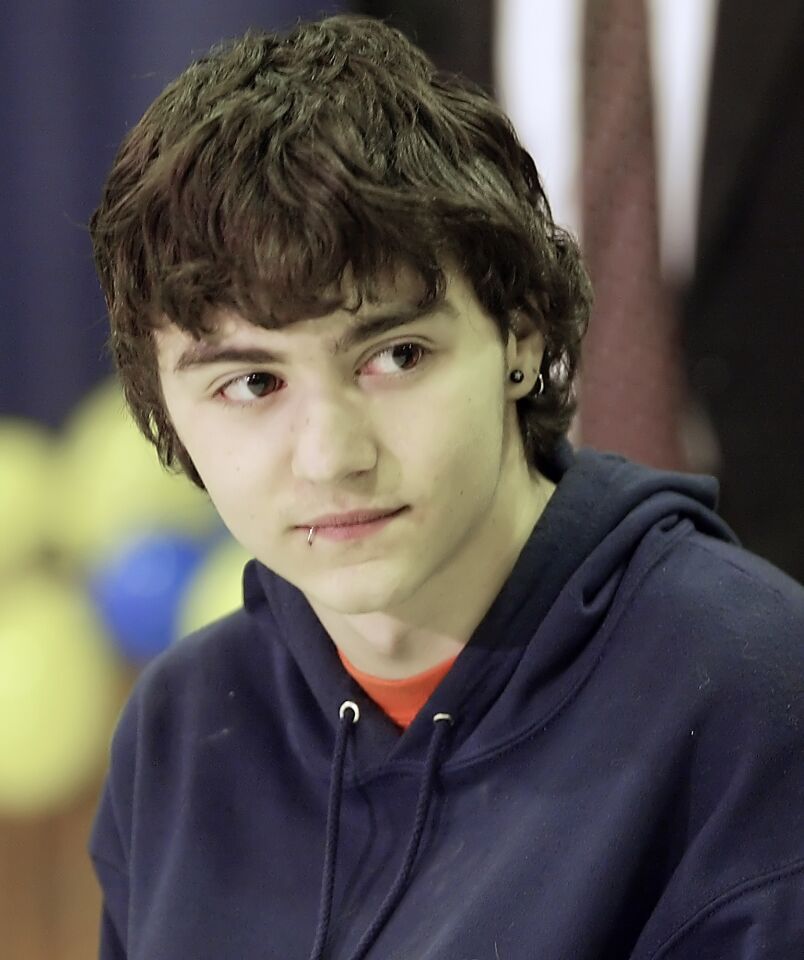 Shawn Hornbeck, 15, watches as his parents Craig and Pam Akers talk to the media in Richwoods, Mo. Shawn, who was missing since Oct. 2002, was recovered in 2007 with another missing boy.
(Tom Gannam / Associated Press)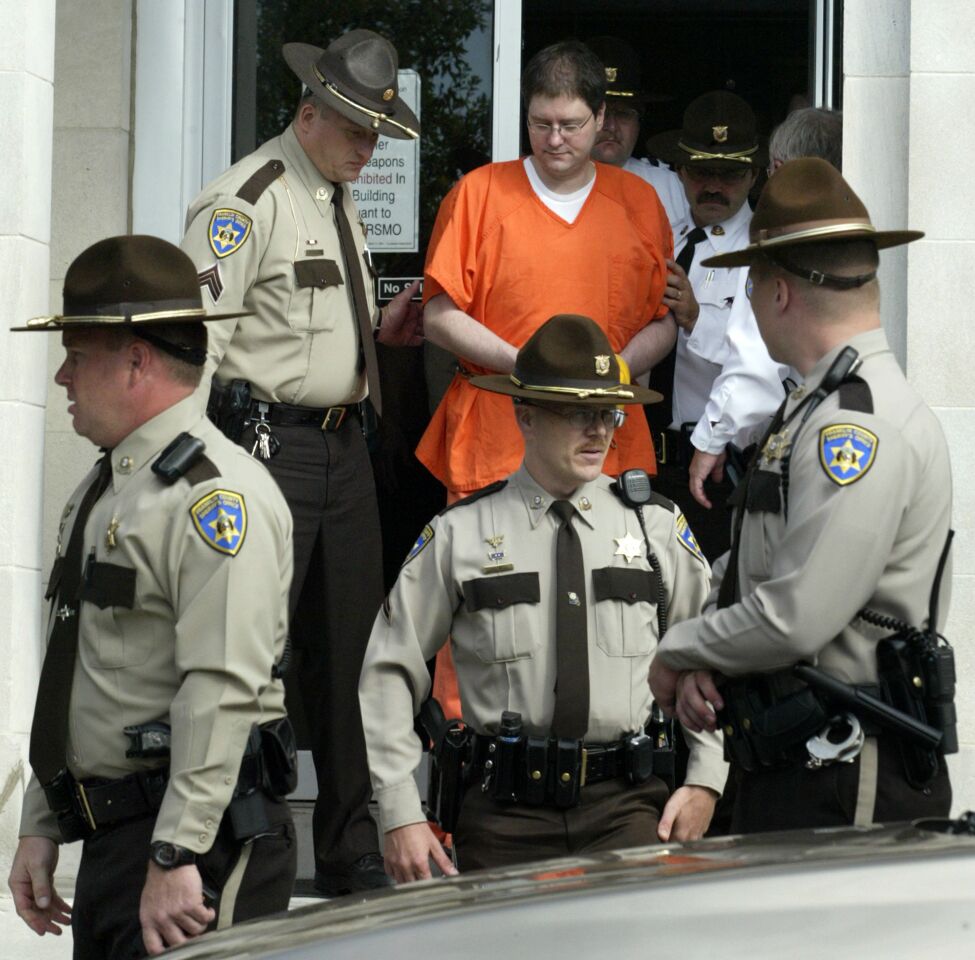 Michael Devlin is escorted out of the Franklin County Courthouse in Union, Mo. Devlin pleaded guilty in Franklin County to one charge of child kidnapping and one count of armed criminal action in the 2007 abduction of 13-year-old William "Ben" Ownby.
(Tom Gannam / Associated Press)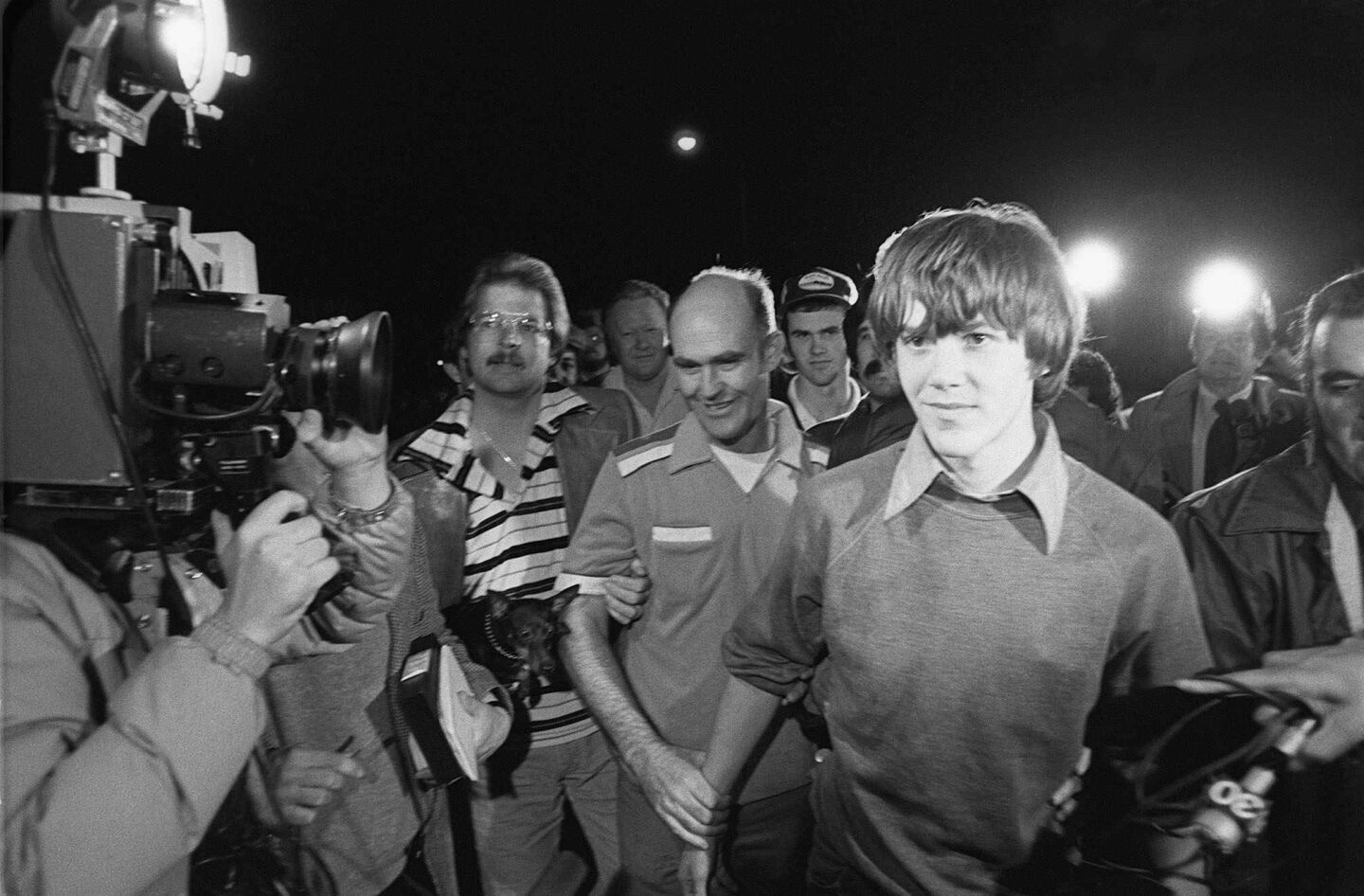 Steven Stayner, right, and and his brother Delbert Stayner walk toward their Merced County home as Steven was reunited with his family following a 7-year kidnap ordeal.
(Ted Benson / Associated Press)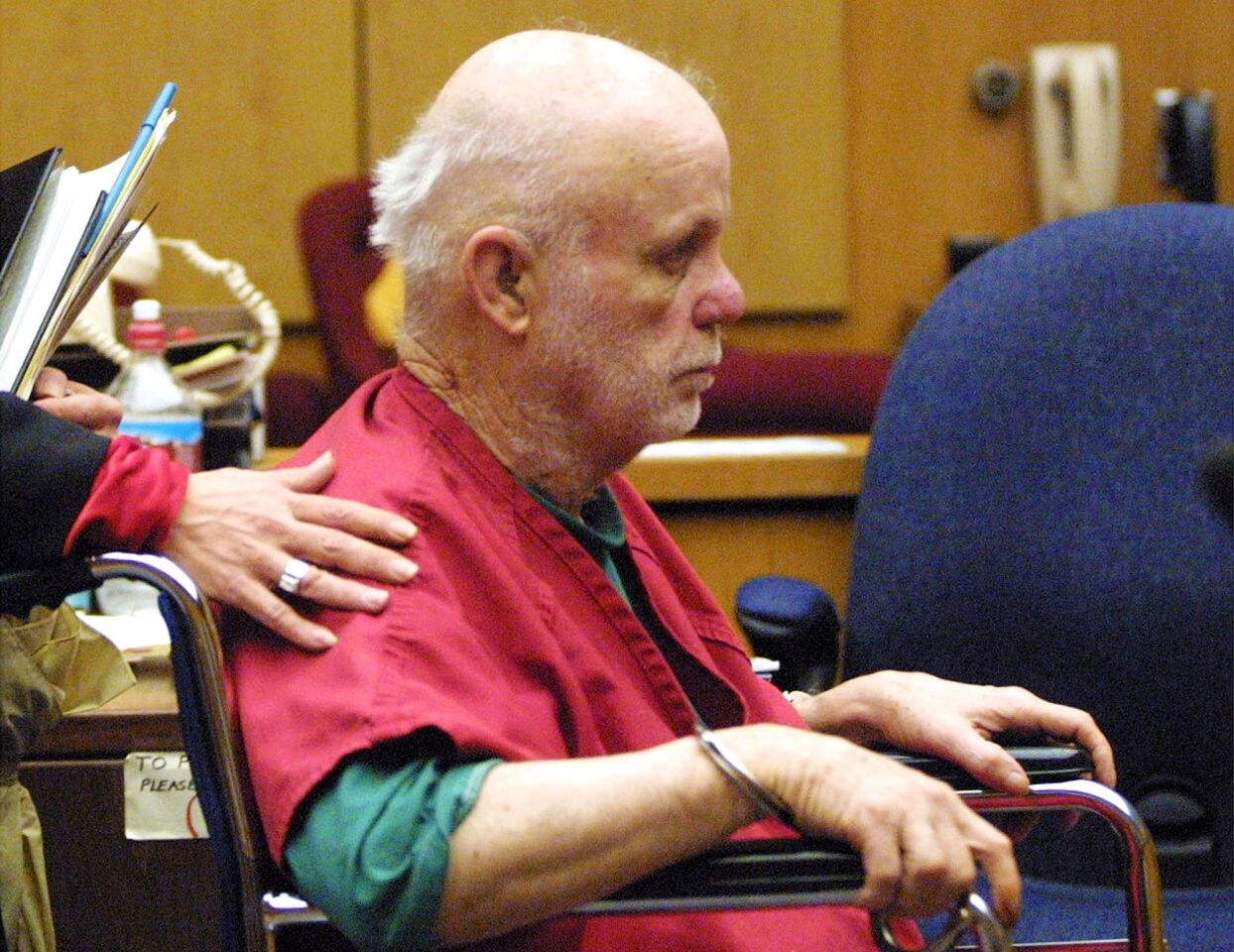 Convicted kidnapper Kenneth Eugene Parnell during a court appearance in Oakland in 2003. Parnell was convicted in the kidnappings of Steven Stayner in 1972 and Timothy White in 1980.
(Nick Lammers / Associated Press)
James Lee DiMaggio fired at least one shot at authorities before he was fatally wounded by an FBI agent in the Idaho wilderness on Saturday, San Diego County Sheriff Bill Gore said Monday.
DiMaggio, who was suspected of kidnapping 16-year-old Hannah Anderson and killing her mother and 8-year-old brother, was armed with at least one weapon that he was carrying in a shoulder holster, Gore said.
The Sheriff's Department has scheduled a news conference for 2 p.m. Monday in San Diego.
DiMaggio, 40, and Anderson were found by an FBI search team near Morehead Lake, about 75 miles north of Boise and just a few miles from where the two were spotted by a horseback rider Wednesday, officials said. The agents had been alerted to DiMaggio and the teen by searchers scouring the area in a plane.
Authorities have offered few other details about the shooting, but said they moved in after DiMaggio and the teen had separated a safe distance.
A pair of U.S. marshals in a surveillance plane spotted them at a campsite. A team was dropped in from a distance to avoid alerting DiMaggio of their presence, and hiked two hours in the steep terrain.
The killing ended a tense, multistate manhunt that began Aug. 4, when firefighters found the bodies of Hannah's mother and younger brother at DiMaggio's burning home, east of San Diego. Ever since, police have been focused on Hannah, who authorities believed was abducted.
The case prompted officials in several Western states to send missing-children Amber Alert text messages to the public.
There are still many unanswered questions about the case, including the nature of the relationship between DiMaggio and Anderson.
Authorities have said they do not know whether the girl went with him willingly -- or why she didn't ask for help when the pair encountered a group of horseback riders.
Christa and Mark John said the two looked out of place in the Idaho wilderness. They weren't dressed properly and their behavior was a bit off.
She wore what looked like pajama bottoms. He had brand-new camping gear — and a cat. "Like a square peg going into a round hole," Mark John said.
ALSO:
No arrests yet in string of deadly Pomona shootings
A tiger — no, a bobcat — returns to the wild after being hit by car
LAUSD back to school Tuesday with increased security after Newtown
Twitter: @LATSanDiego
tony.perry@latimes.com
---
The stories shaping California
Get up to speed with our Essential California newsletter, sent six days a week.
You may occasionally receive promotional content from the Los Angeles Times.