How to help Oakland warehouse survivors and the families of those killed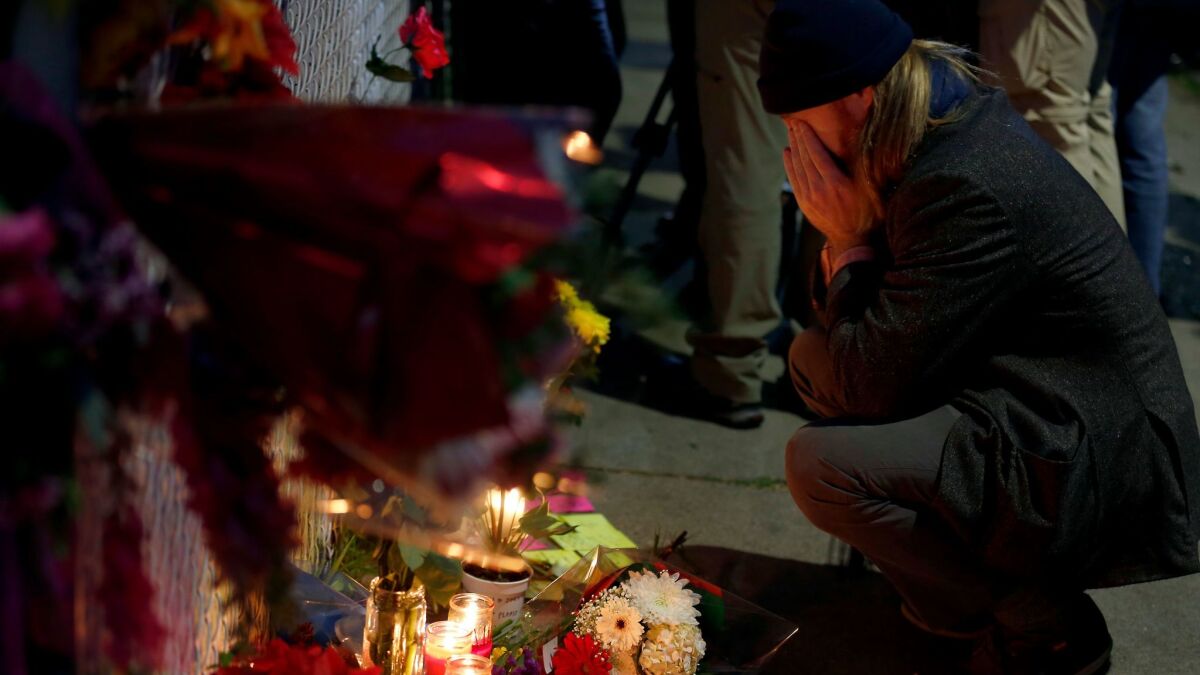 As searchers continued to sift through the scorched ruins of an Oakland warehouse where at least 36 people died Friday night, the city has experienced an outpouring of support for the victims' families and survivors.
"We have a lot of goodwill," said Johnna Watson, a spokeswoman for the Oakland Police Department. "Community members, people outside the city of Oakland, outside of the state, even outside of the country who want to donate."
Not only have mourners sought to help fire victims, but they have also brought food for emergency workers at the site, Officer Marco Marquez said. He described the offers of assistance as "overwhelming."
Victims of the Oakland warehouse fire: Who they were »
On Tuesday, authorities asked that donations be made to a fundraising campaign organized by the Oakland Athletics, Oakland Raiders and Golden State Warriors.
The teams have each pledged to match $50,000 in donations. So far, more than 2,500 people have donated more than $313,000.
The mayor's office and Red Cross are also working with the Gray Area Foundation for the Arts to raise money for the victims. The campaign has collected more than $410,000. The nonprofit foundation said it is working with the Red Cross to distribute the funds to fire victims.
"We as a collective community are in mourning, many people are immediately impacted by this horrific event, not only in the region, but internationally," the foundation said in a statement on Facebook. "In these times of division, it is critical that we band together."
For breaking news in California, follow @VeronicaRochaLA on Twitter.
ALSO
Oakland warehouse manager mournful but defiant after 36 die in fire at artists collective
Investigation into Oakland fire intensifies: Search to continue until 'every piece of debris is removed'
Before deadly Oakland fire, Ghost Ship warehouse was scene of legal sparring and tenant drama
---
The stories shaping California
Get up to speed with our Essential California newsletter, sent six days a week.
You may occasionally receive promotional content from the Los Angeles Times.