City leaders try to change people's mind-set on L.A.'s hit-and-runs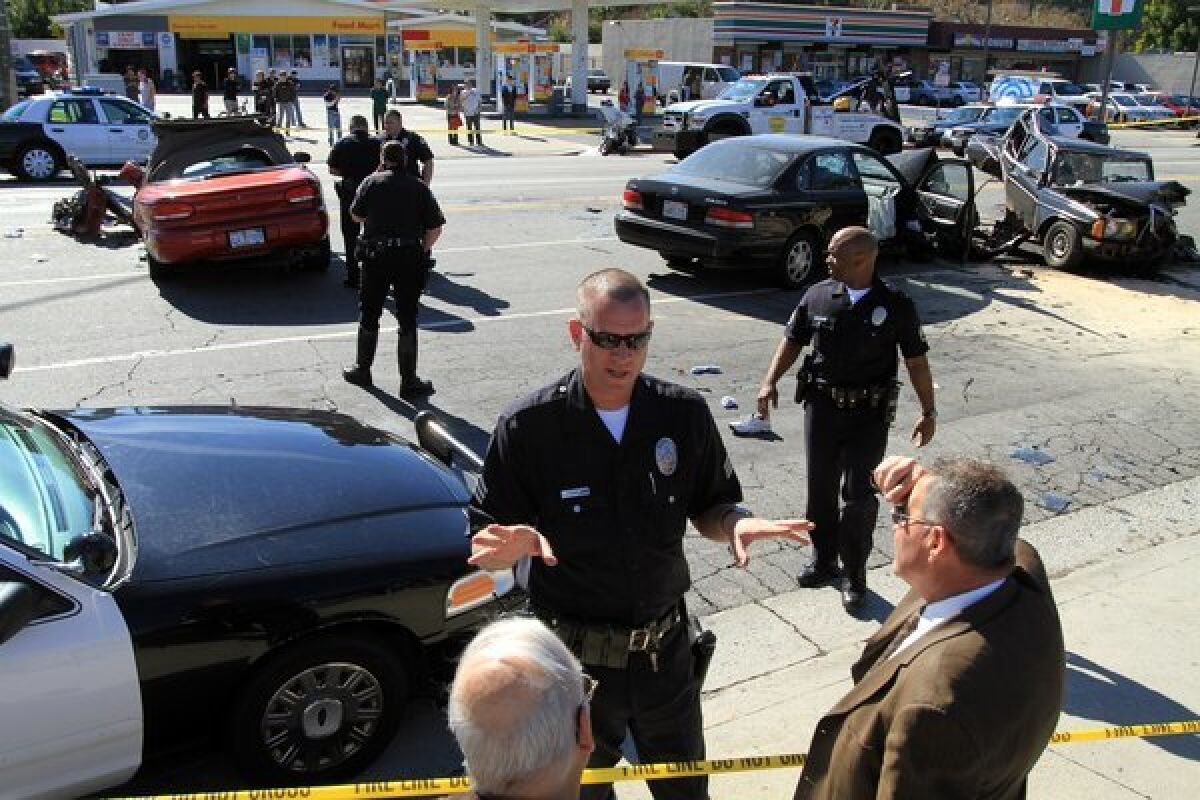 Los Angeles City Hall leaders took strides this week to curb the number of hit-and-run collisions across the city and to change the terminology surrounding them.
Perhaps the most important recommendation: Removing the word "accident" from a hit-and-run.
There are currently about 20,000 hit-and-run traffic incidents in Los Angeles each year, according to a report prepared by the Los Angeles Police Department and presented to the Council's Public Safety Committee on Friday.
"The exact percentage of total collisions that this number represents remains unknown since many collisions go unreported," the report said. "However, when fatal and injury collisions are considered, the Department's percentage of hit and runs is comparable to other metropolitan cities."
Bicycling advocates took issue with the comparison of L.A. to other cities, saying there are problems unique to each region and that the LAPD often dissuades those involved in hit-and-runs from filing a report.
LAPD Deputy Chief Michael P. Downing, in his presentation to the committee, also suggested that solving robberies was more important than solving hit-and-runs, a notion that made some bicycling advocates reel.
But despite the comments from the LAPD, Eric Bruins of the Los Angeles County Bicycle Coalition said the committee's City Council members successfully put forth some meaningful recommendations and "really captured the need to change the language."
"What we're hoping to see from the political side is more attention to the issue and also the way we're talking about it," Bruins said.
Some of the recommendations, which will be submitted to the full council for approval, include that City Hall support legislation that would increase penalties for hit-and-run offenses and to better use LAPD's COMPSTAT system to classify hit-and-run data.
ALSO:
Amanda Bynes' mental-health hold extended
San Diego Mayor Bob Filner's June trip to Paris questioned
L.A. girl kept in metal box on pot farm for sex, authorities say
Twitter: @aribloomekatz | Facebook
---
Life is stressful. Our weekly mental wellness newsletter can help.
You may occasionally receive promotional content from the Los Angeles Times.