Congressmen want probe of Exxon Mobil 'failing to disclose' climate change data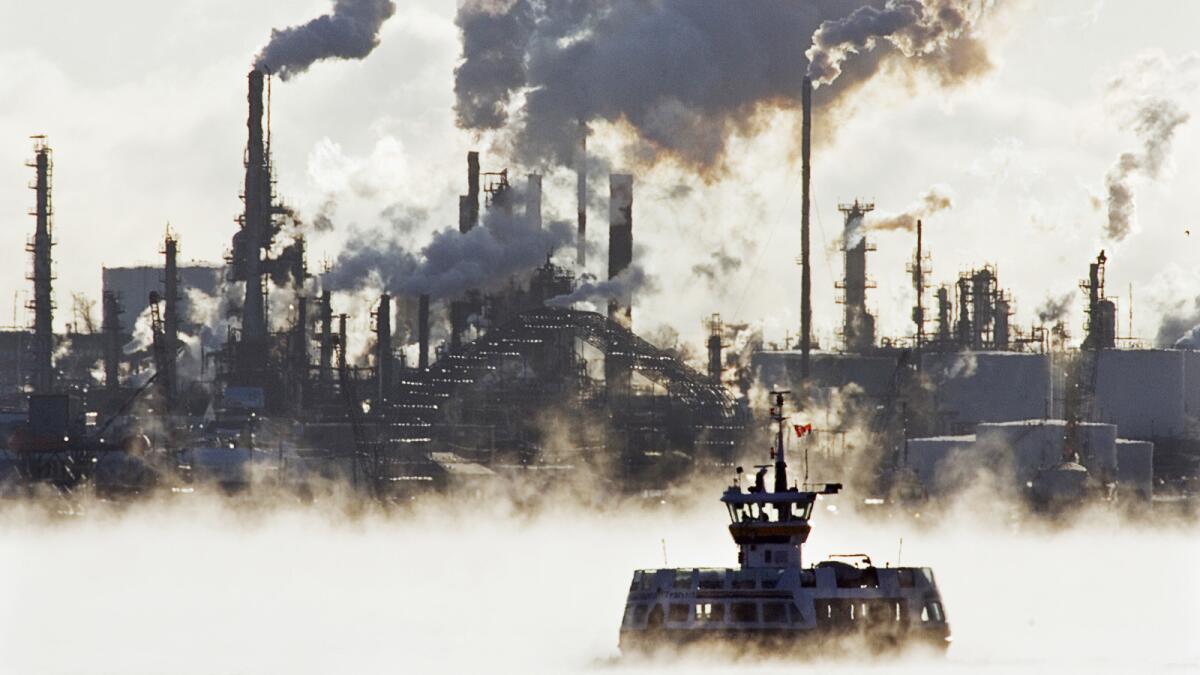 Members of Congress are asking for a federal investigation into Exxon Mobil.
Rep. Ted Lieu (D-Los Angeles) and Rep. Mark DeSaulnier (D-Walnut Creek) wrote a letter Wednesday to Atty. Gen. Loretta Lynch asking the Department of Justice whether the company violated the law by "failing to disclose truthful information" regarding climate change.
The letter cites recent investigations by the Los Angeles Times, Columbia University's Energy and Environmental Reporting Project, and Inside Climate News, which showed the company incorporated climate change research into its operations while publicly casting doubt on that very same science.
"When I read the Times investigation it occurred to me that it is very similar to what the tobacco companies were doing decades ago," Lieu said. "Evidence showed that what they were saying was incorrect and they kept spreading this disinformation campaign."
"We unequivocally reject allegations contained in the letter to Atty. Gen. Lynch from Reps. Lieu and DeSaulnier," said Richard Keil, a spokesman for Exxon. "Suggestions that ExxonMobil suppressed its climate research are completely without merit."
The congressmen are asking the Department of Justice to investigate whether Exxon violated the Racketeer Influenced and Corrupt Organizations Act, known as RICO, as well as consumer protection, truth in advertising, public health, shareholder protection or other laws.
RICO was the same law used to prosecute tobacco companies, which allows a company's higher-ups to be held responsible for the actions of those they supervise.
"Exxon's situation is even worse," said Lieu, comparing the company's behavior with the tobacco industry. "It was taking advantage of the science … while denying the facts to the public."
David Levy, a management and marketing professor at the University of Massachusetts, Boston, agreed. "What has come out now is the clear evidence that they [Exxon] knew about it."
"If these allegations against Exxon are true, then Exxon's actions were immoral," Lieu and DeSaulnier wrote in the letter. "We request the [Department of Justice] investigate whether ExxonMobil's actions were also illegal."
Representatives for the Department of Justice could not be reached for comment.
ALSO:L.A. sheriff's deputy killed in head-on collision in Santa Clarita

'Full House' actor John Stamos charged with DUI after driving erratically in Beverly Hills

Pilot spots drone flying too close to Southwest jet at LAX
Sign up for Essential California for news, features and recommendations from the L.A. Times and beyond in your inbox six days a week.
You may occasionally receive promotional content from the Los Angeles Times.