Pilot spots drone flying too close to Southwest jet at LAX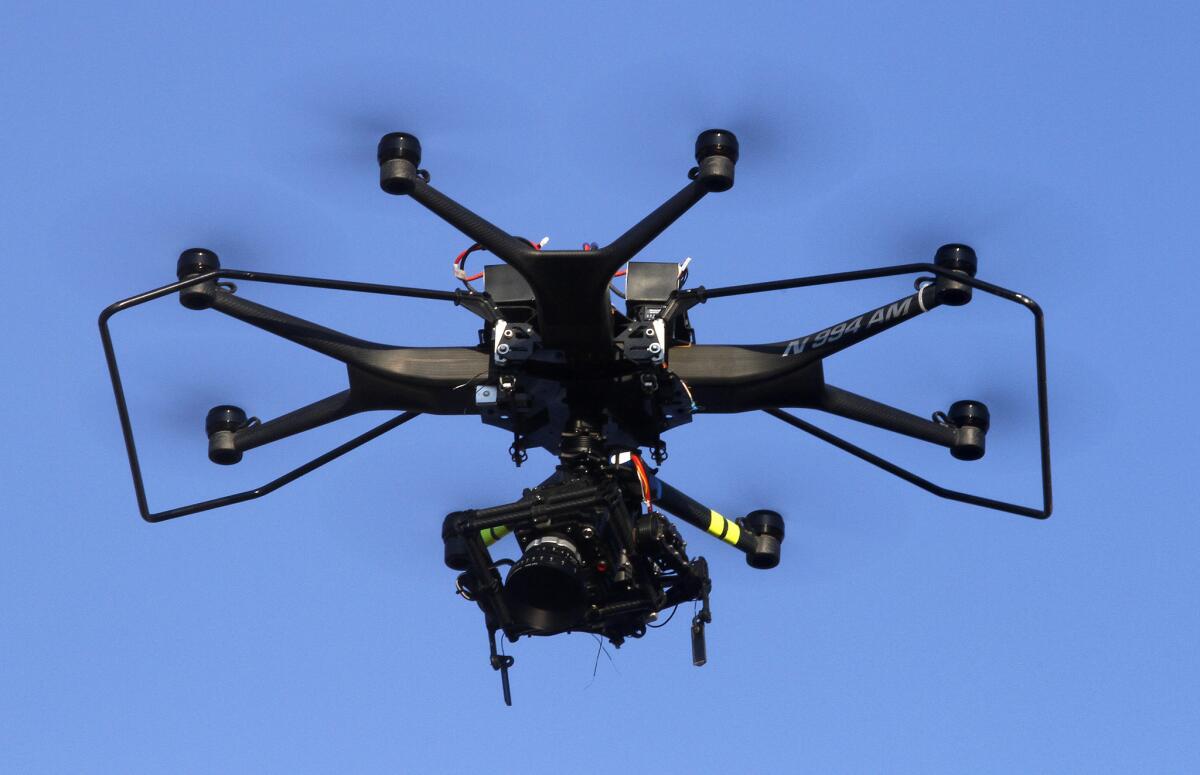 A drone was spotted flying close to a Southwest Airlines plane at Los Angeles International Airport on Wednesday, just hours after the L.A. City Council approved stiffer penalties for flying the devices.
A pilot flying a Boeing 737 was preparing to land at the airport about 4:40 p.m. when he saw a drone to his left, about 1,500 feet in the air, FAA spokesman Ian Gregor said. Air traffic controllers immediately notified the L.A. County Sheriff's Department.
The sighting came hours after the council unanimously voted to approve an ordinance that makes it a misdemeanor to violate civilian drone regulations. The new law takes effect about 40 days after Mayor Eric Garcetti signs it.
Flying a drone more than 500 feet above the ground, within five miles of an airport without permission or within 25 feet of another person is a violation punishable by up to $1,000 in fines and six months in jail.
The city ordinance now mirrors FAA regulations for civilian drones.
The city attorney's office charged a man last month with obstructing police after he flew a drone close to an LAPD helicopter.
In August 2014, a Canadian jetliner spotted a personal drone about 10 miles east of LAX at 4,000 feet — an altitude outside Federal Aviation Administration guidelines for hobbyists with drones and within the airport's air space.
That same month, employees on the LAPD's 10th floor said they saw a drone hovering outside their window.
Times staff writer Joseph Serna contributed to this report.
For breaking news in California, follow VeronicaRochaLA.
Sign up for Essential California for news, features and recommendations from the L.A. Times and beyond in your inbox six days a week.
You may occasionally receive promotional content from the Los Angeles Times.