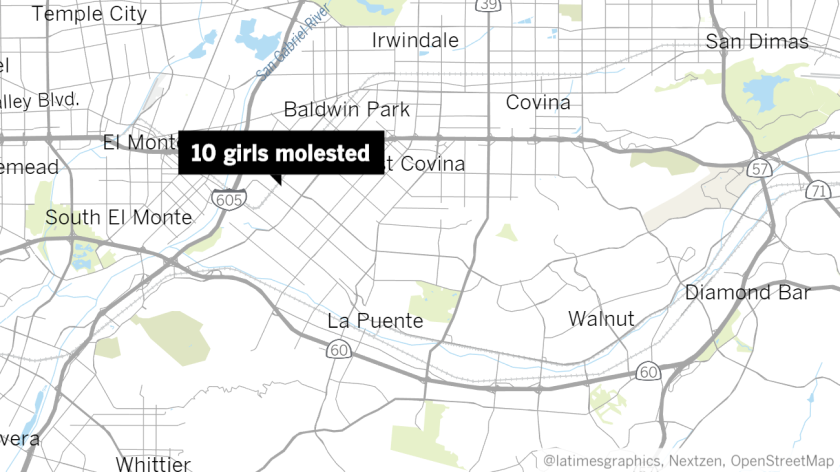 A judge Tuesday sentenced a former Torch Middle School janitor to 14 years in state prison for inappropriately touching 10 girls at the City of Industry campus, authorities said.
Michael Anthony Barry, 60, of La Puente pleaded no contest last month to five felony counts of a lewd act upon a child, five misdemeanor counts of child molesting and one misdemeanor count of contributing to the delinquency of a minor, the Los Angeles County district attorney's office said.
The victims were ages 10 to 12. Most of the offenses occurred from August 2016 to May 2017, prosecutors said. One victim was molested from August 2014 to June 2015.
Los Angeles County Sheriff's Lt. Todd Deeds told reporters last year that Barry "would befriend the victims and be very nice to the victims, and he would do things like offer them candy and just be very kind to them, and he gained their trust as a result."
alene.tchekmedyian@latimes.com
Twitter: @AleneTchek
---