NASA's Jet Propulsion Laboratory marks its 80th anniversary
It was Halloween 1936 when seven young men convened in the San Gabriel Mountains to turn the idea of a working rocket from fantasy to reality.
That effort helped usher in the Space Age and marked the founding of one of the world's leading centers for robotic exploration of the solar system, NASA's famed Jet Propulsion Laboratory, the Caltech-managed exploration hub in La Cañada Flintridge.
Monday was the 80th anniversary of that first exhilarating trek into the nearby foothills to light a liquid rocket engine. It was much like any other workday at JPL— the sprawling campus leans casual, with scientists dressed in jeans and running sneakers or Halloween costumes ranging from a pirate to "Star Trek's" Captain Kirk— but on this day many also remembered highlights from the past.
The laboratory has seen major successes, including the first U.S. orbiting spacecraft in 1958, the successful launches of Voyager I and II in 1977 and the landing of the Mars rover Pathfinder in 1997.
"This was the first JPL mission to go to the outer planets," said Chris Jones, the lab's chief engineer and Voyager's spacecraft software system engineer. "The mission included a fly-by of Jupiter, a fly-by of Saturn, [and] both spacecrafts did that. It was a new kind of mission. In the days and years leading up to that, we'd gone as far as Mars."
The Voyager launch didn't go off without a hitch, however. Voyager II, which launched first (the 'II' meant it was to be the second spacecraft to get to Jupiter), had a temporary software malfunction when the movement of the rockets caused the computer to believe the gyroscopes had failed.
"We're scratching our heads and meanwhile the rocket's going up," Jones said. "But the spacecraft [ended up finding] the sun and all was well. It took us probably four months to really understand all the things that went wrong that day. And we learned a lot of lessons from it."
Technical difficulties are teaching moments for JPL, which has seen some of its biggest successes after enduring technical glitches and correcting the mistakes of past missions.
For instance, after the initial launch of the Pathfinder rover, the Spirit and Opportunity rovers that launched six years later were literally bigger, faster and stronger. Those models have once again been improved upon with the upcoming Mars 2020 mission, which will set out to investigate signs of microbial life.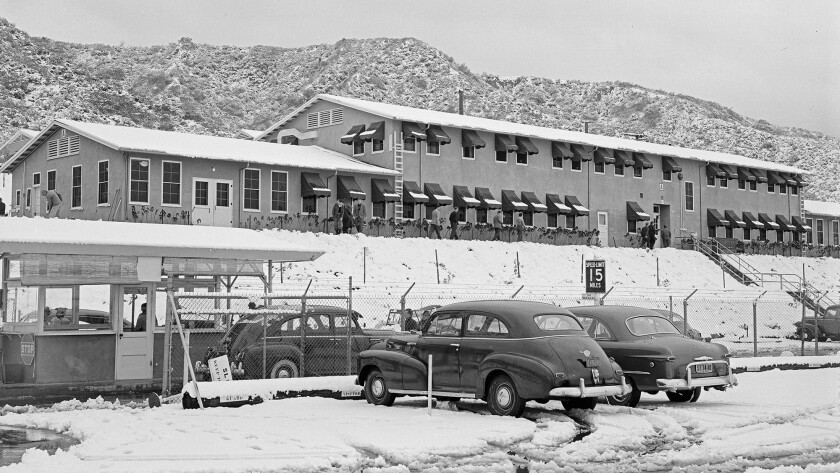 "The whole Mars program has been 'follow the water,' " said Jennifer Trosper, an engineering fellow for Mars 2020 and the flight director for the Pathfinder mission. "Pathfinder was really a demonstration to land and get there, and I would say we learned some things, but really it wasn't until Spirit and Opportunity where we said, 'You know what, there's been water here.'"
Many of JPL's major achievements, including the Voyager, Pathfinder and Spirit and Opportunity launches, occurred in its most famous room, mission control. Mission control was also coined the "center of the universe" by the center's former director, Charles Elachi. From here, JPL engineers and scientists can track all data from space, including 22 spacecraft from NASA and others from foreign space agencies.
"Only JPL has landed on the surface of Mars, [though] many people have tried," said Jim McClure, JPL's space flight operations facility operations manager. "All of those successes have occurred from this building, for all of humanity. It's right here in this little town, nobody knows about it."
sonaiya.kelley@latimes.com
makeda.easter@latimes.com
---
The stories shaping California
Get up to speed with our Essential California newsletter, sent six days a week.
You may occasionally receive promotional content from the Los Angeles Times.