Judge in Stanford swimmer sexual assault case faces recall campaign
A group of activists filed paperwork Monday to officially launch a recall election against a Santa Clara County judge who was criticized for his decision to sentence a former Stanford University swimmer to six months in jail for sexually assaulting an unconscious woman.
Fifty activists, who are being led by Stanford law professor Michele Dauber, turned in a "notice of intent" with the Santa Clara County registrar of voters, setting into motion a complex series of steps to remove Judge Aaron Persky from the bench in the next election cycle.
"Santa Clara County residents deserve a judge who will protect victims, not rapists," Dauber said at a news conference Monday.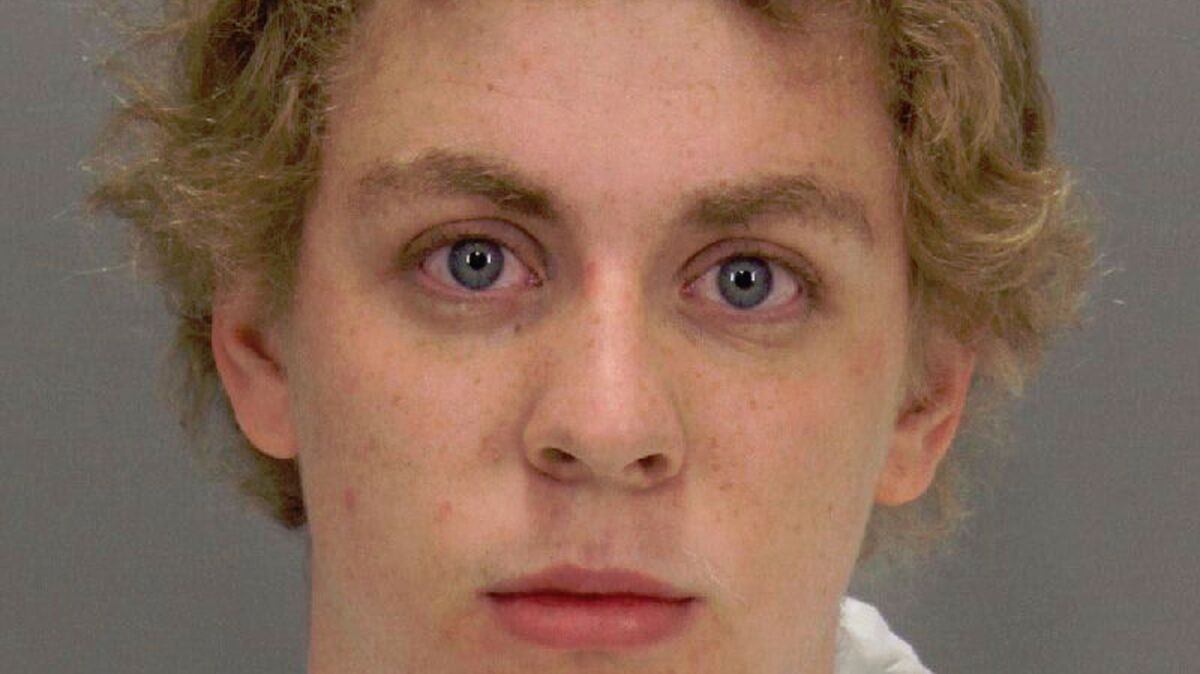 What sparked the recall campaign
In March 2016, Brock Turner, a three-time All-American high school swimmer, was found guilty of sexually assaulting "Emily Doe" behind a dumpster after a fraternity party.
The college athlete was facing a maximum sentence of 14 years in prison for the January 2015 assault.
Prosecutors asked Persky to sentence him to six years in prison. Before making a decision, Dauber and more than 250 students submitted letters to Persky, pleading that Turner be held accountable for his actions.
Turner's chief probation officer had also recommended a sentence of county jail, three years of probation and sex offender treatment, according to her probation report.
In June 2016, Persky sentenced the then-20-year-old Turner to six months in county jail and three years' probation, stating that a harsher penalty would have a "severe impact." Because of California's felony sentencing realignment, Turner served only half of the sentence.
Critics slammed the sentence for being too lenient, and a effort to recall Persky from the bench was launched.
Although Persky was cleared of misconduct by the California Commission on Judicial Performance, the sentence sparked outrage nationwide.
Persky later was moved to a civil court in San Jose to reduce courtroom distraction after the Turner case.
After Persky's controversial ruling, lawmakers passed legislation in California this year that expanded the definition of rape and increased penalties for offenders who assault unconscious victims.
What it takes to remove Persky from the bench
Now that the "notice of intent" was filed, Persky has seven days, or until July 3, to turn in a written response, said Anita Torres, spokeswoman for the county's registrar of voters. The response must be no longer than 200 words.
In his response, Persky would probably try to make a case on why he should remain in office.
Both the group's notice and Persky's response will be included in the next election's voter guide, she said.
From there, the group must file an official recall petition, which must be reviewed and approved by election officials. The group will then have 160 days to gather signatures and turn them into the election's office.
They must collect 58,634 signatures, which is 20% of the votes counted in the last countywide judicial election in November 2014, Torres said.
After the signatures are verified and approved by election officials, the county Board of Supervisors must move forward a resolution authorizing the recall election.
All of these steps must be completed before March 9 to be combined with the June 5, 2018, countywide election, Torres said. However, a June 5 election is not guaranteed.
Paperwork requirements, signature counts or board scheduling could cause delays in the process, she said.
"Recall is a really complicated process," Torres said. "There are so many different steps."
According to Dauber, the Stanford professor, the group is planning to collect 90,000 signatures in Santa Clara County.
Dauber claims Persky has shown bias in his ruling from the bench.
"We can't allow this pattern of behavior to continue any longer," she said. "We must do all we can to recall Judge Persky and instead elect a judge that understands sexual assault and violence against women and takes it seriously."
The stories shaping California
Get up to speed with our Essential California newsletter, sent six days a week.
You may occasionally receive promotional content from the Los Angeles Times.