Friends, family mourn Kern beating victim at Bakersfield service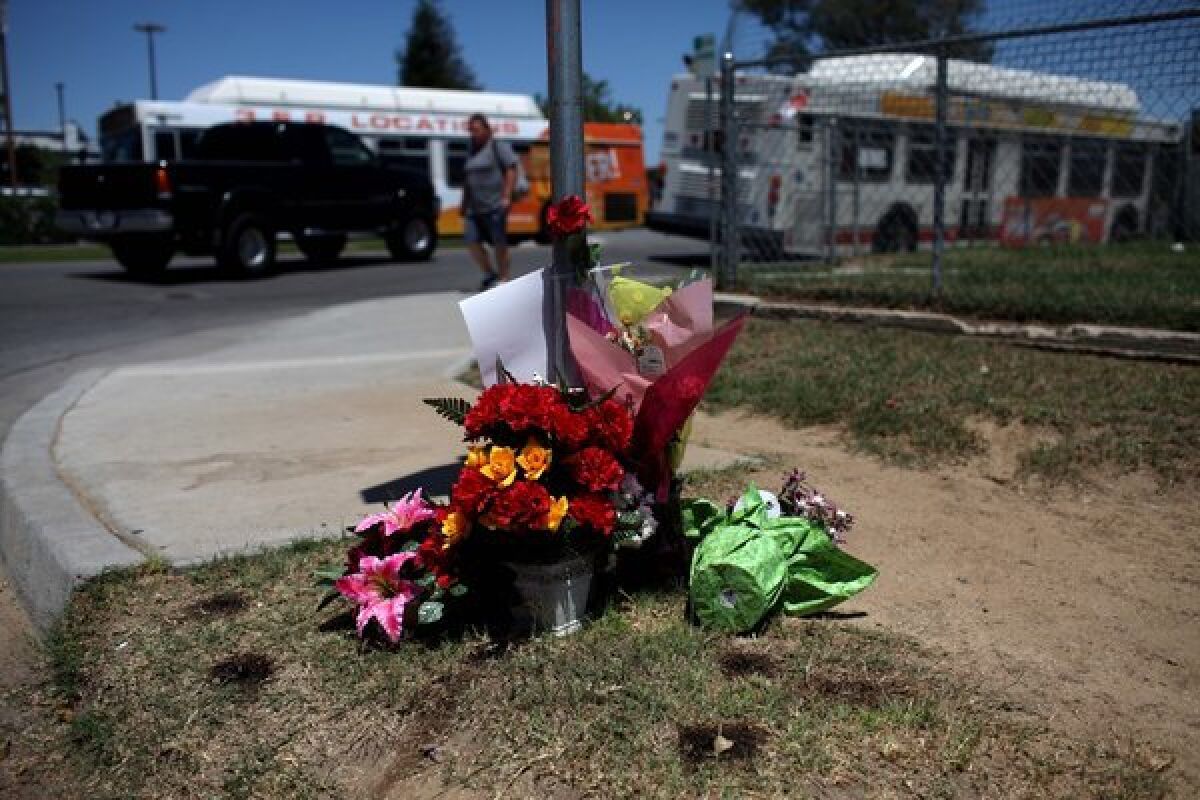 BAKERSFIELD -- In many ways it was a quiet, private mourning, much like any other at Greenlawn Cemetery.
In front of the chapel, David Sal Silva's brother gently joked with visitors and welcomed them. His father, Sal Silva, stood stock still, dark sunglasses shielding his eyes.
Earlier in the day, he had written to David on a Web-based obituary guest book:
"My beloved son I remember looking at your beautiful face when you were born the joy I felt was indescribable. I wondered what you would be when you grew up, had so many dreams, hopes and love. Could of never imagined I would be planning on saying goodbye to you my son. I will love you till the day I die and hope to see you again my son."
But this was not only a typical family service. News vans lined the driveway. Family members said it was a brief respite from the maelstrom that would soon start up again.
Silva died May 8 after a beating by six Kern County sheriff's deputies. Witnesses tried to stop the baton blows by taping the incident with their phones and screaming that they were taping it.
Authorities confiscated their phones. The witnesses said they were told they couldn't leave their homes until they turned them over. Sheriff Donny Youngblood later said that no video was found on one phone.
The deputies were placed on administrative leave a week after the incident, in part for their own safety, Youngblood said. He has asked the FBI to conduct a "parallel" investigation.
An attorney for one of the witnesses has said he will release a videotape Friday.
Silva's case is the latest high-profile accusation of brutality against the Kern County Sheriff's Office in recent years.
One resulted in the criminal convictions of three deputies and a $6-million civil judgment in the 2005 death of a jail inmate, according to attorneys. A second ended with a $4.5-million court award for the family of a man who died in 2010 after being struck 33 times with batons and shocked with a Taser 29 times, attorneys said.
Chris Silva said that since his brother's death, he's become newly aware of the history of allegations against the department.
Before Thursday's service, he went to a downtown protest that drew a dozen people calling for an end to law enforcement brutality.
He then hurried home to change and go to the chapel.
"This is the only time I've had for grieving," he said. "Tomorrow it all starts again."
ALSO:
Jackson trial: Dr. Murray's salary was on AEG's books
West L.A. man pleads not guilty in bomb-making case
ACLU calls twerking suspensions "illegal and ill-advised"
---
Life is stressful. Our weekly mental wellness newsletter can help.
You may occasionally receive promotional content from the Los Angeles Times.