Family searches desperately for Orange County rapper swept away by Kern River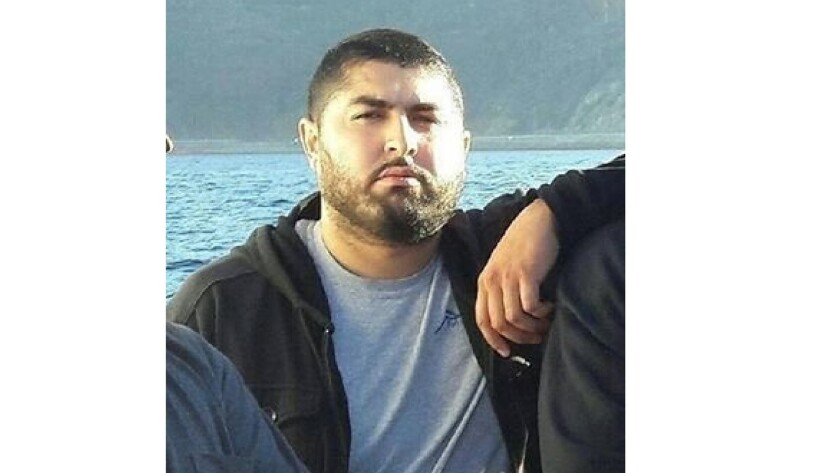 It's been four days since friends and family members have seen an Orange County-based rapper who was swept away by dangerous currents in the Kern River.
"We still have faith he is alive," Erica Zambada said.
Zambada last saw her soon-to-be husband, Michael Ramirez, about 5 p.m. Thursday after they had spent the day at the Keyesville Campground in Lake Isabella. They were camping with friends and celebrating Ramirez's 27th birthday, which was on June 19.
Ramirez, who goes by Dossicc, is a member of the underground hip-hop group Rebellion Warfare. The group has performed with Immortal Technique, Raekwon, Aesop Rock and Method Man.
After they set up their tents and began preparing a meal, Ramirez decided to take a swim to cool down.
"The weather was crazy hot – it was 115 degrees," Zambada said.
As she dipped her feet in the water, Ramirez threw a rock into the river to check its depth, and then dove in.
Ramirez struggled to stay afloat, and was pulled under, she said.
The couple's friend and bandmate tied a rope around his waist and jumped into the water to reach Ramirez.
But an undercurrent swept Ramirez away, Zambada said.
About 10 minutes later, rescue teams with the Kern County Sheriff's Office arrived and searched the river until sundown.
Ramirez, a Buena Park resident, was nowhere to be found.
Zambada said authorities have not done enough to find Ramirez, and have essentially given up.
She said more than 70 friends and relatives have been looking for Ramirez since he disappeared. They purchased a large map of the area and split up into small groups.
So far, the groups have covered seven miles of the 165-mile river.
After a remarkably wet winter, the river, known as the "Killer Kern," has been particularly treacherous this year.
As hot temperatures roast parts of California this summer, melting snow from the Sierra Nevada has begun to trickle into the state's rivers and reservoirs.
The result is a fatal mix of swift currents and frigid water temperatures, officials said.
Six people have drowned in the river so far this year, according to the Bakersfield Fire Department.
Since 1968, 280 people have drowned in the river, the agency said.
The recent deaths and dangerous water conditions have triggered warnings from multiple law enforcement agencies.
Last week, the Bakersfield Fire Department urged Kern River visitors to keep out.
"The Kern River is hazardous for those not properly trained in special water navigation techniques or not accompanied by trained river guides," the department said in its precautionary alert. "The sections of the Kern River flowing through metro Bakersfield may look calm and inviting, but the force is shocking, unexpectedly powerful and can overcome the strongest swimmers."
With the Fourth of July holiday weekend approaching, Zambada said she worries other river visitors may go through the same stress and anguish.
Meanwhile, she said she is seeking volunteers to help in the search for Ramirez. Zambada said she was hoping for the best outcome for her fiance, whom she described as an experienced camper.
"He is a survivor," she said.
Twitter: VeronicaRochaLA
---
The stories shaping California
Get up to speed with our Essential California newsletter, sent six days a week.
You may occasionally receive promotional content from the Los Angeles Times.