L.A. Now Live: Discuss LAPD consent-decree impact, what's next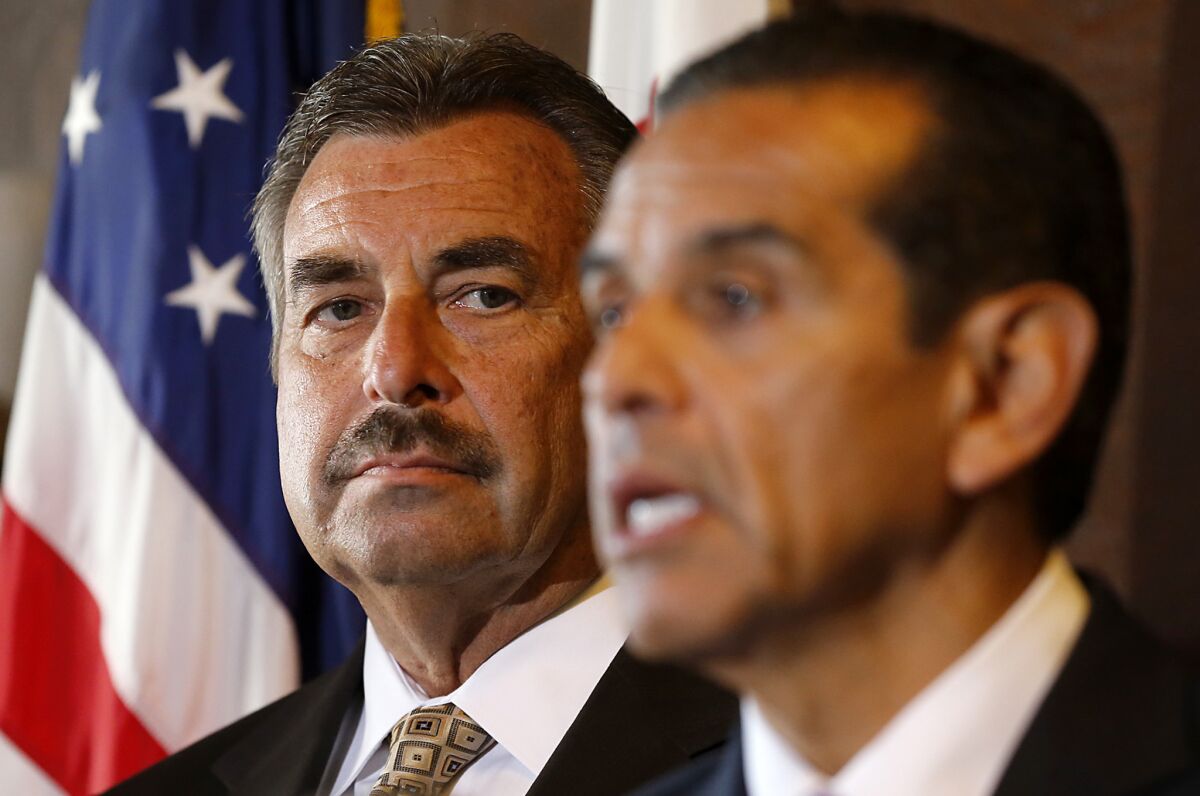 The federal judge who oversaw a dramatic, forced transformation of the Los Angeles Police Department has freed the department from the final vestiges of federal oversight.
In a brief, three-line order Wednesday, U.S. District Judge Gary Feess formally lifted the binding agreement the U.S. Department of Justice imposed on the LAPD in 2001, which spelled out dozens of major reforms the police agency had to implement and frequent audits it was required to undergo by a monitor who reported to Feess.
Join us at 9 a.m. as we discuss the judge's ruling and what it means for the LAPD with Times reporter Joel Rubin.
The so-called consent decree arose largely out of the Rampart corruption scandal but addressed basic problems of accountability that stretched back decades.
Though many in the department bitterly disliked the idea of federal oversight, DOJ officials were threatening to completely take over control of the LAPD if department and city officials resisted the idea of the consent decree.
Where his predecessor was lukewarm on it, former Chief William J. Bratton, who ran the department from late 2002 to 2009, embraced the consent decree. An outsider hired on his reputation for overhauling large, troubled police departments, Bratton used the decree as a ready-made blueprint for remaking the LAPD.
In 2006, however, Feess angrily rebuked the department for what he found to be its slow pace of reform. Originally written to last five years, Feess extended the decree for another five years.
In the ensuing years, Bratton and other senior LAPD officials grew increasingly impatient with Feess, arguing the department had succeeded in implementing the vast majority of the reforms called for in the decree.
Wednesday marked the first time in more than a decade that the LAPD is its own master.
The stories shaping California
Get up to speed with our Essential California newsletter, sent six days a week.
You may occasionally receive promotional content from the Los Angeles Times.