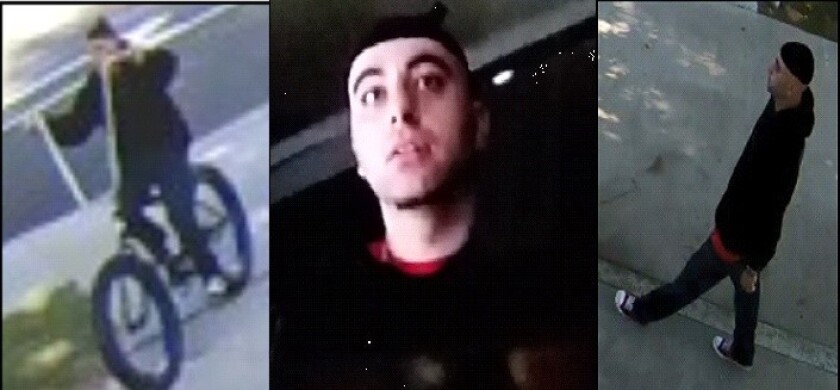 Los Angeles police are searching for a man authorities say disrupted a religious service June 9 in the Devonshire area by pacing and making Nazi salutes, bringing the service to a halt.
The man is being investigated for hate crime trespassing and disturbing a religious meeting, according to the LAPD.
The denomination of the organization and the location where the incident occurred were not released at the request of the congregants.
The man is described as in his 20s, about 6 feet 1 and weighing between 180 and 220 pounds, with black hair and brown eyes.
He was last seen wearing a black skullcap, a black hoodie, a red T-shirt, blue jeans and Converse shoes.
---