Garcetti lawyer tapped as temporary replacement for top L.A. budget official
Los Angeles Mayor Eric Garcetti said Friday he has tapped his in-house lawyer to serve as the temporary replacement for departing City Administrative Officer Miguel Santana, the top budget advisor at City Hall.
Rich Llewellyn, 60, will hold the powerful post on an interim basis starting Feb. 1, Garcetti said. In that job, he will provide policy guidance to both the mayor and the City Council.
Garcetti said a permanent city administrative officer, or CAO, won't be appointed until after the budget for the next fiscal year is approved — an act that typically occurs in May.
"I want to have stable leadership during the time when CAO staff does the most important thing they do, which is working on the budget," he said.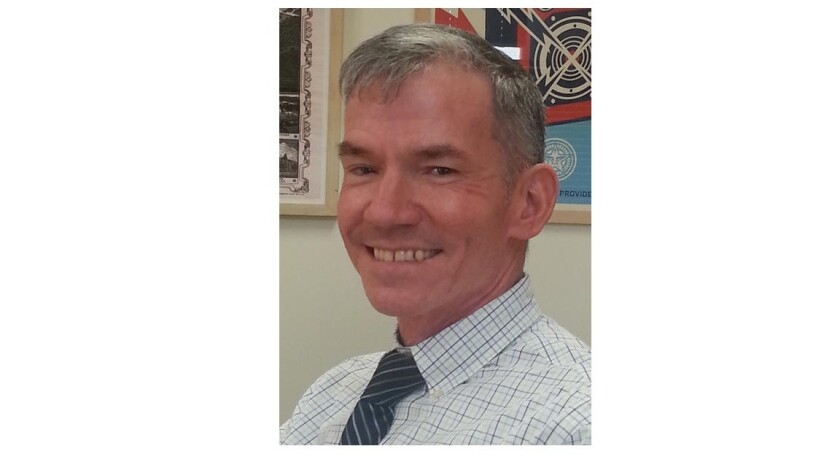 Garcetti said the city will conduct a national search for Santana's replacement. In the interim, city officials will face some serious financial challenges, including rapidly growing legal bills and lower-than-expected revenues.
Llewellyn, who lives in Hollywood, would not say whether he will seek the permanent post. "I think I can serve this city, and we'll see how it goes," he said.
Garcetti said Llewellyn will not have a "leg up" on the permanent job simply because he is filling the temporary position. "He's an interim CAO, and I want to make sure we're looking throughout the country … for the best person," Garcetti said.
Santana played a pivotal role during his tenure, helping the city to emerge from a major financial crisis. At the depth of that crisis, he recommended painful and politically unpopular budget-cutting strategies, including layoffs and furloughs.
After Santana in November announced his departure to lead the L.A. County Fair Assn., council members began calling for a nationwide search for his replacement.
Llewellyn has a lengthy history at City Hall. He was Garcetti's chief of staff from 2001 to 2005, when Garcetti was a council member representing an Echo Park-to-Hollywood district. He left to oversee the office of City Attorney Rocky Delgadillo and later became chief of staff to Councilman Paul Koretz, who represents a Westside council district.
After Garcetti won the 2013 mayoral election, Llewellyn played a major role in the transition and was named in-house attorney for the mayor's office.
Before coming to City Hall, Llewellyn worked as special counsel to Garcetti's father, then-Los Angeles County Dist. Atty. Gil Garcetti. In that post and in others, he was involved in putting together budgets.
Twitter: @DavidZahniser
---
The stories shaping California
Get up to speed with our Essential California newsletter, sent six days a week.
You may occasionally receive promotional content from the Los Angeles Times.