Pot smokers celebrate 4/20 across California
Today, April 20, is the most exalted day of the year for marijuana enthusiasts, but now that pot is legal in California aficionados predict that this 4/20 will likely be bigger and smokier than ever.
Although users still need a medical marijuana card to purchase cannabis (the sale of recreational pot isn't officially legal until next year), they can still possess and grow the plant.
Pot smokers across the state are expected to pry themselves off their couches and join their fellow stoners in numerous celebrations.
Origins of 4/20
The origins of 4/20 are pretty hazy, but many marijuana enthusiasts say it started in California. Among various theories is the belief is that a group of California teenagers in San Rafael created the term in 1971. The friends, who called themselves the Waldos, would met at 4:20 p.m. to search for an abandoned marijuana crop and get high, apparently.
Others say the term came from police codes for smoking pot in public. But that penal code in California actually refers to obstructing entry into public land.
California legalizes weed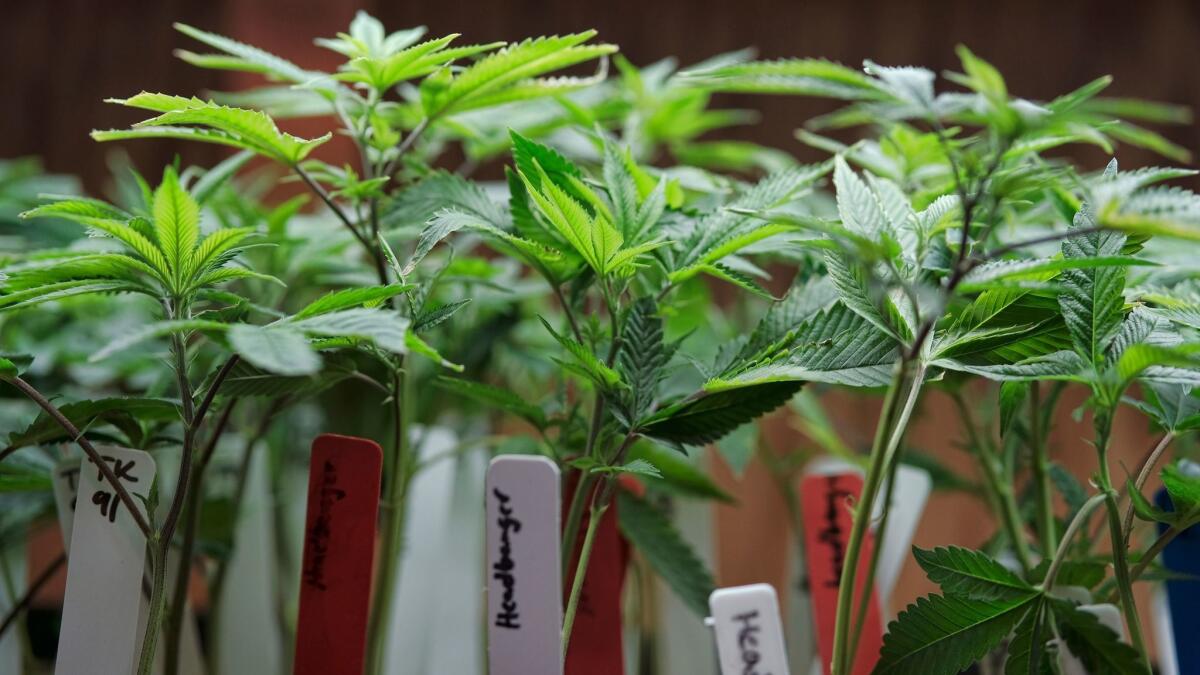 California in 1996 became the first state to legalize marijuana for medicinal use. Then in November, Californians overwhelmingly supported Proposition 64, a measure that allowed residents who are 21 and older to possess, transport, buy and use up to an ounce of cannabis for recreational purposes and allow individuals to grow as many as six plants.
The measure allows non-medical marijuana to be sold only by state licensed businesses, and gives the state until Jan. 1, 2018, to begin issuing sales licenses for recreational retailers.
Although several states, including California, Colorado and Oregon, have legalized marijuana for recreational use, cannabis is still considered a Schedule 1 drug by the Drug Enforcement Administration and is not "currently accepted medical use."
San Francisco's "4/20 festival"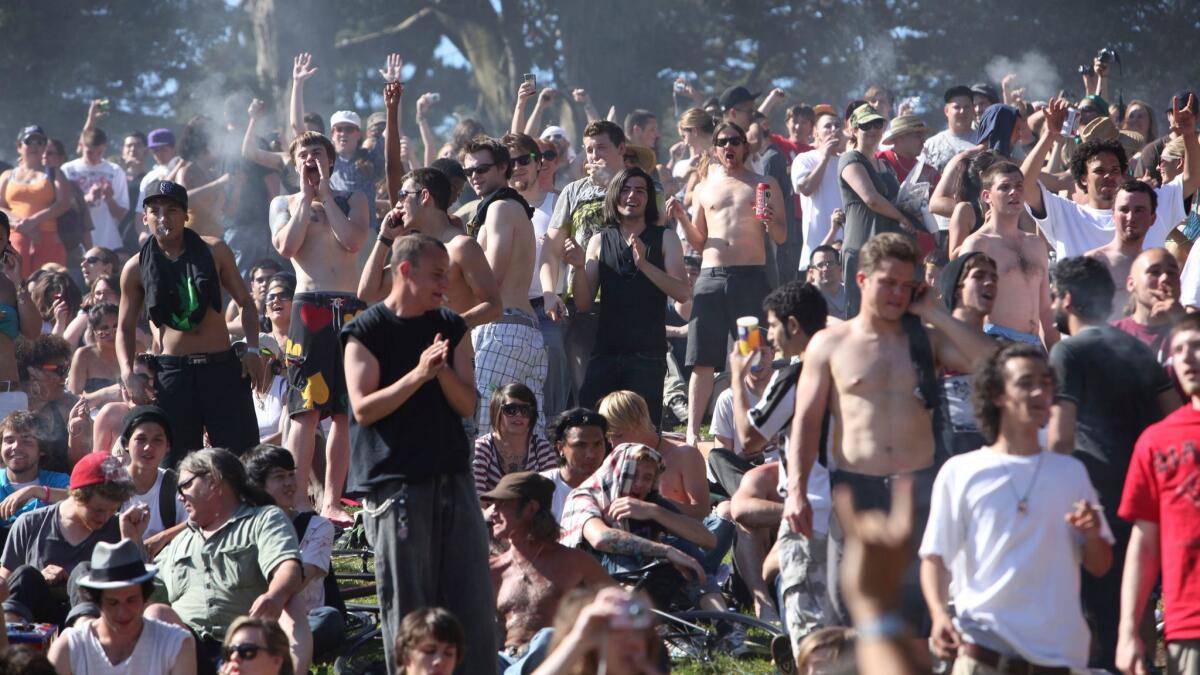 Much to the annoyance of police and city officials, thousands are expected to flock to the "4/20 at Hippie Hill" event at Golden Gate Park. This year, city officials have set up a gate around the park, and will allow only adults to enter the area. The city is planning to increase police presence as well as install bathrooms and trash bins throughout the park. At previous events, the city has collected more than 11 tons of trash at the site.
"We want people to be safe," San Francisco Supervisor London Breed tweeted. "4/20 is not an excuse to damage our parks and neighborhoods. No kids, no alcohol, no sale of drugs."
"Half Baked" in L.A.
The Wiltern on Wilshire Boulevard in Los Angeles will be featuring the stoner favorite "Half Baked." Filmgoers can memorialize the "weed day" by making use of a photo booth at the event.
The movie follows actors Dave Chapelle, Neal Brennan and Jim Breuer, who come up with a scheme to steal marijuana from a laboratory to help get their friend out of jail.
In L.A.'s Mid-City, Mecca Natural Medicine, a pot dispensary, is celebrating the day by giving away a gift bag of cannabis samples with a $60 donation.
Need more?
Damian "Jr. Gong" Marley, son of reggae legend Bob Marley, will be hosting an "Ask Me Anything" on Reddit at 4:20 p.m. in honor of the unofficial holiday. The Jamaican reggae musician recently announced he was converting the former Claremont Custody Center in Coalinga into a pot farm.
Twitter: VeronicaRochaLA
ALSO
Cost of doing medical marijuana business in Costa Mesa: $49,000 in permit fees
Just say no to investing in pot, committee advises California judges
Rift opens between the Brown administration and legislators over new marijuana laws in California
Sign up for Essential California for news, features and recommendations from the L.A. Times and beyond in your inbox six days a week.
You may occasionally receive promotional content from the Los Angeles Times.