Michael Hastings' widow: 'It was just a really tragic accident'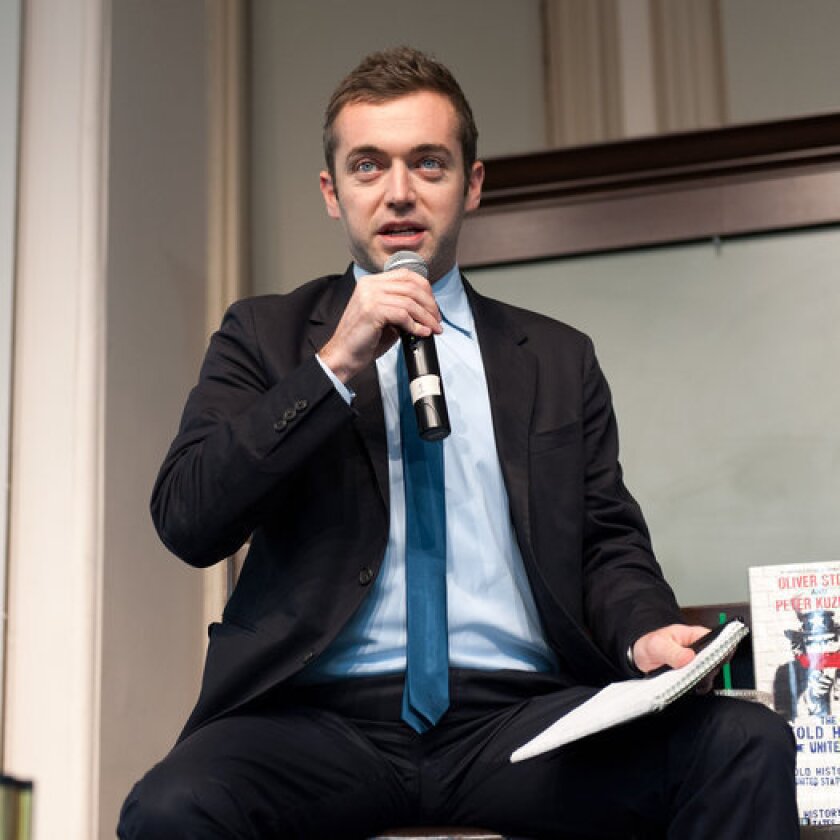 The widow of Michael Hastings -- the journalist whose reporting led to the resignation of the top U.S. general in Afghanistan -- is calling his fatal crash in Los Angeles a "really tragic accident."
In her first nationally televised interview since her husband's death on June 18, Elise Jordan told CNN's Piers Morgan on Monday that she didn't "really have anything to add" to the ongoing police investigation into the fiery single-car crash in Hollywood that took her husband's life.
"You know, my gut here, was that it was just a really tragic accident, and I'm very unlucky, and the world was very unlucky," Jordan said.
Hastings died when his Mercedes crashed on Highland Avenue near Melrose Avenue. The Los Angeles Police Department said there were no signs of foul play, and the L.A. County coroner continues to investigate.
But that hasn't stopped what Morgan called "wild conspiracy theories," most of them hypothesizing that the famed journalist was perhaps killed while chasing his next big story.
Jordan, though, did not appear to buy into those theories, pointing out that her husband was always on the trail of some big story.
"I have no doubt that he was pursuing a hot story," Jordan said. "He always had five hot stories going, I mean, that was Michael."
His 2010 Rolling Stone profile of Gen. Stanley McChrystal, "The Runaway General," exposed the general and his staff's disdain for their superiors, ranging from National Security Advisor James L. Jones to Vice President Joe Biden and President Obama.
The Rolling Stone article proved one breach too many for Obama, who recalled the general to Washington, where McChrystal offered his resignation.
Hastings won the prestigious George Polk Award for magazine reporting and later wrote a book about McChrystal and his time in the war zone: "The Operators: The Wild and Terrifying Inside Story of America's War in Afghanistan."
Pressed about what it was like to live with such a prolific national security reporter, Jordan replied: "It made life really exciting."
During the wide-ranging interview, Jordan also weighed in on how her late husband would have viewed the latest big developments on his beat since his death – namely, National Security Agency leaker Edward Snowden and revelations of widespread electronic surveillance on Americans.
"Michael, he was a pretty big believer in radical transparency, overall," Jordan said, but she added, those who leak information must do so in a responsible manner and be prepared for the consequences.
"That's the heavy burden of these whistleblowers," she said.
Referring to the Obama adminstration's "epic crackdown" on leaks to national security reporters, Jordan said that "climate of fear" motivated Hastings to press even harder for government transparency.
ALSO:
Amber Alert still active for San Diego children feared kidnapped

Californians dash to buy tickets in $425-million Powerball drawing
Two more women accuse San Diego Mayor Filner of sexual misconduct
Follow: @jasonbretwells / Facebook / Google+
---
For reporting and exclusive analysis from bureau chief John Myers, get our California Politics newsletter.
You may occasionally receive promotional content from the Los Angeles Times.