Michael Hastings was working in L.A. when he died in car crash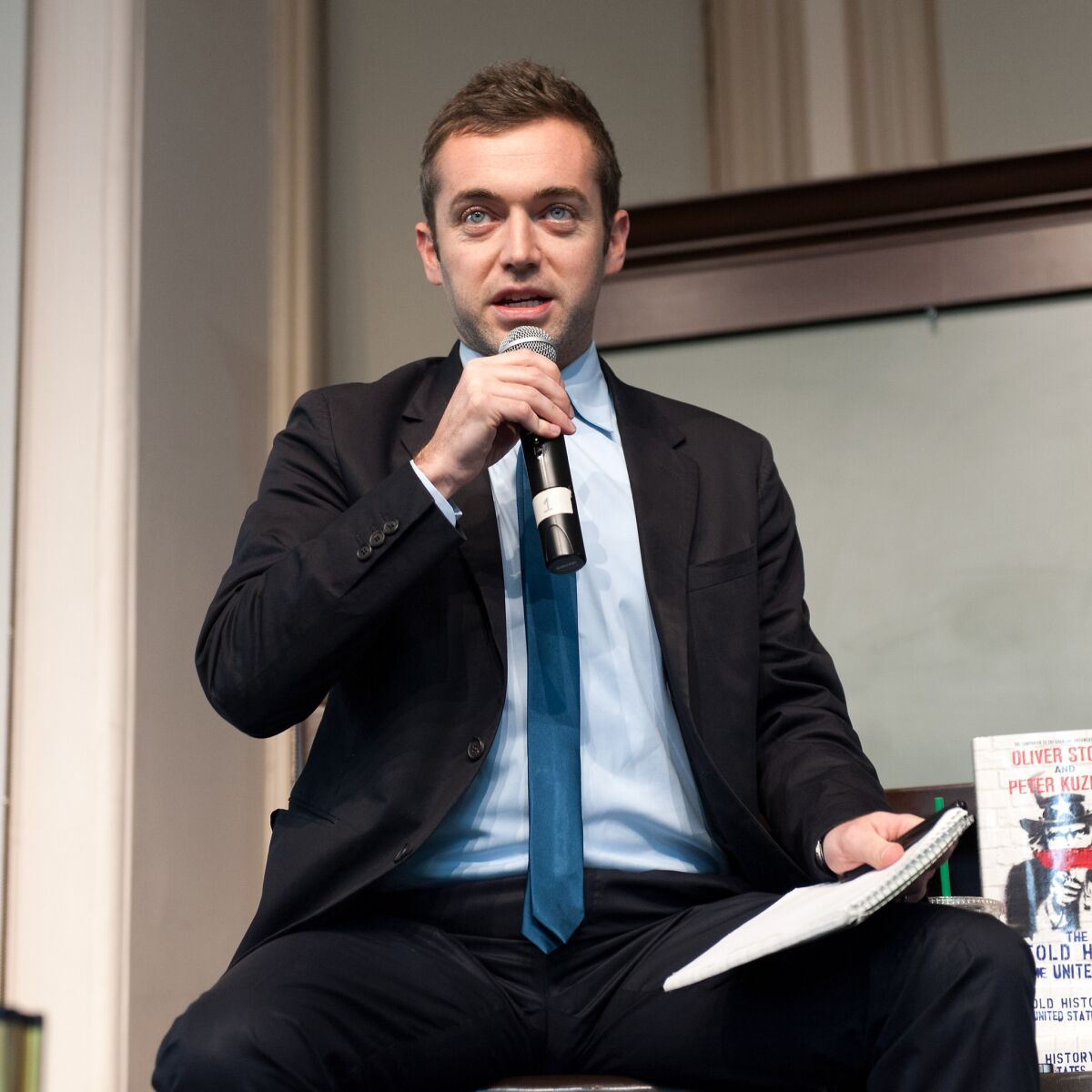 Journalist Michael Hastings was living in Los Angeles and reporting on national security issues and the entertainment industry when he died early Tuesday in a car crash in the city, according to his employer.
Hastings, a hard-charging reporter whose 2010 profile led to the resignation of Gen. Stanley McChrystal, was killed in a Los Angeles car crash, according to a statement by BuzzFeed.
The 33-year-old Hastings was writing for BuzzFeed and joined the organization's Los Angeles bureau after it opened in October.
"Michael Hastings will bring his hard-hitting reporting on national security and politics to the BuzzFeed Los Angeles Bureau while contributing to entertainment coverage as a Correspondent at Large," BuzzFeed said at the time.
In the statement released Tuesday, BuzzFeed Editor in Chief Ben Smith said he and his team were "shocked and devastated by the news" that Hastings had died.
BuzzFeed did not provide an address of the car crash, saying only that it occurred in Los Angeles early Tuesday.
There was only one fatal car crash reported in Los Angeles on Tuesday morning involving a vehicle that smashed into a tree and burst into flames in the 600 block of North Highland Avenue in Hancock Park, according to the Los Angeles Police Department.
Authorities with the LAPD and Los Angeles County coroner's office told The Times Tuesday evening that they had not identified the victim in that crash because the body was burned beyond recognition.
Hastings was working for Rolling Stone magazine as a contributing editor when he wrote his feature on McChrystal, who commanded all U.S. and NATO forces in Afghanistan.
McChrystal voiced open contempt in the article for President Obama and his administration's policies.
Afterward, McChrystal was summoned to the White House to meet with the president. McChrystal resigned afterward.
Hastings covered wars in Iraq and Afghanistan and also worked for GQ and Newsweek. He was the author of a book about his former fiancee, who was killed in Iraq in 2007.
"Michael was a great, fearless journalist with an incredible instinct for the story and a gift for finding ways to make his readers care about anything he covered, from wars to politicians," Smith said in his statement Tuesday.
"He wrote stories that would otherwise have gone unwritten, and without him there are great stories that will go untold."
ALSO:Boy, 16, arrested in slaying of elderly Sacramento-area couple
Wrong-way driver arrested in multiple-car crash on 14 Freeway
Woman killed in West Hills talked to LAPD about estranged husband
Twitter: @LAJourno
The stories shaping California
Get up to speed with our Essential California newsletter, sent six days a week.
You may occasionally receive promotional content from the Los Angeles Times.