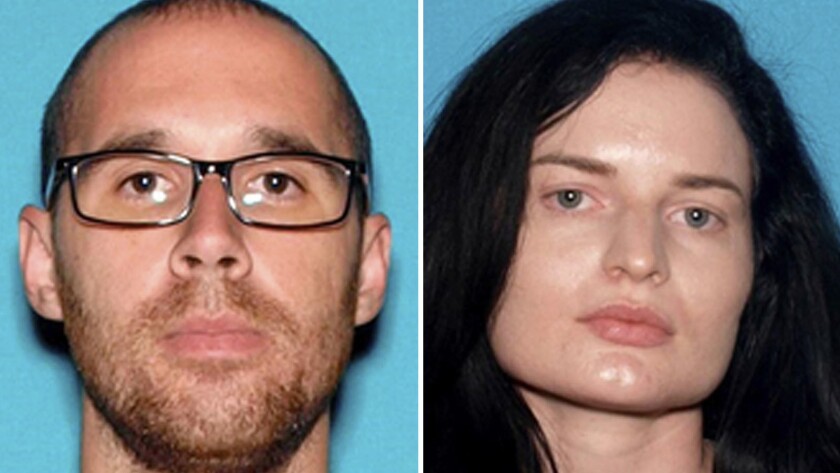 Two hikers missing near Mt. Baldy for nearly five days were found alive Wednesday evening, according to the San Bernardino County Sheriff's Department.
Eric Desplinter, 33, of Chino Hills and Gabrielle Wallace, 31, of Rancho Cucamonga were found after a search team in Cucamonga Canyon found two sets of footprints and followed them.
The search team alerted the command post and provided coordinates for the sheriff's helicopter to fly over the area, according to the department.
The aviation crew spotted a campfire and saw two people believed to be the missing hikers. The crew is preparing for a hoist rescue and will lift them out one at a time.
The pair were reported missing after they didn't return from a hike Saturday in the San Gabriel range north of Upland.
Desplinter and Wallace will be flown to the Mt. Baldy Fire Station, where they will be reunited with their families and loved ones, then evaluated by paramedics to determine whether they need treatment at a hospital.
The search was successful in part because of several teams that volunteered their time to comb the mountain, covering 30 square miles, or 19,000 acres, according to the Sheriff's Department.
"Volunteers are a real blessing to our agencies, providing thousands of hours giving back to make our communities better and stronger," Sheriff John McMahon said in a statement. "This is a perfect example of their commitment."
Times staff writer Alexa Díaz contributed to this report.
---