Moby to play at Garcetti inauguration Sunday night at City Hall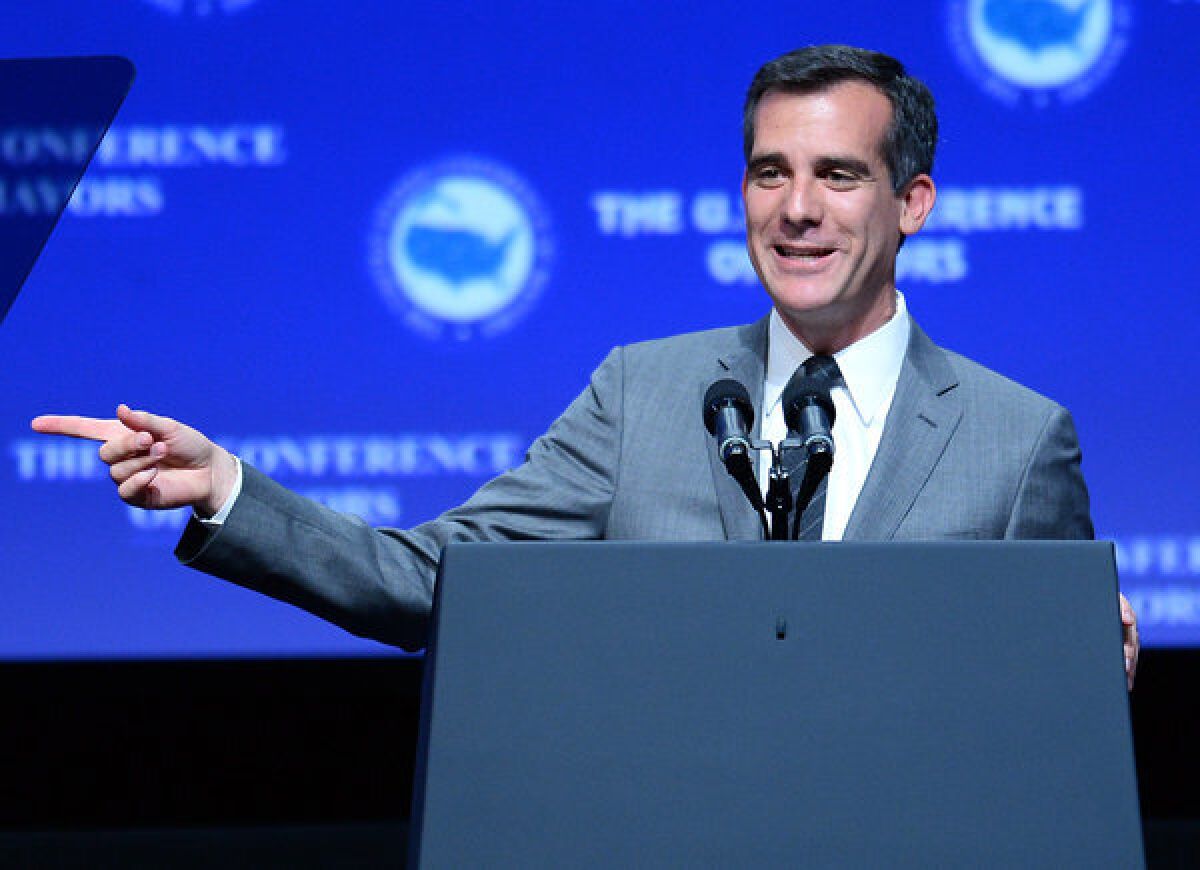 Techno master Moby will be among the musical acts taking part in Sunday's inaugural festivities surrounding the swearing in of Mayor-elect Eric Garcetti and a host of other city officials in downtown Los Angeles.
Instead of a fancy gala, Garcetti will host a public "block party" in Grand Park immediately north of City Hall to ring in his administration. Transition staff have been busy with final preparations for the party, but some details are leaking out.
The event will begin at 6 p.m. on the Spring Street steps of City Hall facing Grand Park, said Garcetti spokesman Diego de la Garza. Moby will perform with a choir prior to the formal oath of office being taken by Garcetti, City Atty.-elect Mike Feuer, City Controller-elect Ron Galperin and eight City Council members, six of them newly elected.
Garcetti also plans an inaugural speech, he said. He is putting the finishing touches on it as he vacations this week with his family in Belize.
Plans for other acts -- at least three and perhaps four -- are being finalized, the spokesman said. They will perform on a stage set up on the southern end of Grand Park. Food trucks will be arrayed along "Market Place" near the event stage, in the same spot where a farmer's market is held weekly.
Music, dancing and picnics along the length of Grand Park are expected to go until about 9:30 p.m., de la Garza said. Admission to the event is free.
ALSO:
Skydiver suffers burns after falling into Lodi power lines
Scottie Pippen questioned, released in alleged Malibu assault
Police search for car, boyfriend of woman found dead in Lancaster
Twitter: @csaillant2
catherine.saillant@latimes.com
The stories shaping California
Get up to speed with our Essential California newsletter, sent six days a week.
You may occasionally receive promotional content from the Los Angeles Times.