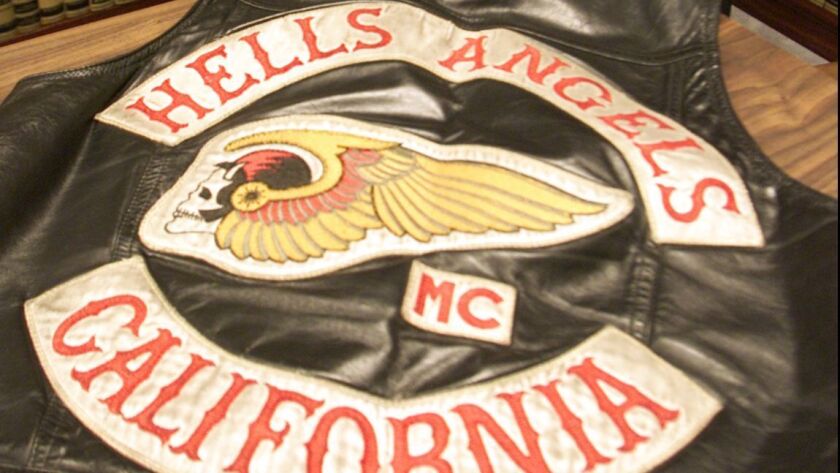 Four Modesto residents, including the president of the city's Hells Angels Motorcycle Club, are facing federal conspiracy charges after prosecutors say they were part of a trafficking ring that sold methamphetamine.
Randy Picchi, 61; Tina Picchi, 51; Michael Mize, 61; and Michael Pack, 32, are charged with conspiracy to distribute and possess with intent to distribute methamphetamine, the U.S. attorney's office said in a release.
Randy Picchi, Tina Picchi and Mize were arrested Tuesday and will appear in federal court in Fresno on Wednesday. It was not immediately clear whether Pack was in custody.
Randy Picchi, the president of the Modesto Hells Angels, is accused of leading a drug conspiracy and directing his wife, Tina Picchi, to regularly deliver drugs to Mize and others across Northern California. She was stopped by law enforcement and found with approximately 4 ounces of methamphetamine, authorities said.
Prosecutors say Picchi used Pack, a prospect with the Hells Angels club, to help obtain methamphetamine on at least one occasion. Pack was found with 499 grams of meth in his possession during a traffic stop, authorities said.
The charges come after authorities served search warrants Tuesday in seven locations in Stanislaus County, including the clubhouse of the Hells Angels Motorcycle Club in Modesto. The Modesto Bee reported that officials with the FBI, the Bureau of Alcohol, Tobacco, Firearms and Explosives and the Modesto Police Department were seen at the club during the raid.
The FBI is leading the federal investigation, which is being prosecuted by the U.S. attorney's office. If convicted, each defendant faces up to life in prison and a $10-million fine.
---